The University of La Verne has awarded seven university faculty members with the inaugural Randall Lewis Center for Well-Being and Research Faculty Research Fellowship. This fellowship award is funded by donor Randall Lewis and furthers the center's mission to support interdisciplinary wellness research inside the University of La Verne and the surrounding region. Faculty applied from diverse fields of study to reinforce co-learning through intersectional disciplines. Recipients were selected by a committee of well-being experts outside the University of La Verne. Fellowship recipients and research topics are as follows:
Thomas Allison
Thomas Allison is an assistant professor of legal studies who instructs in litigation, legal research, internship and ethics, and serves as executive director of the University of La Verne Justice Center. Additionally, Allison is president and founder of two nonprofit organizations, Social Justice Advocacy Project, Inc., recently named California Assembly District 41 Nonprofit of the Year, and Center for Black Culture & Excellence. Allison also founded and presides over a for-profit corporation, Black Nation, Inc. Between the several organizations Allison leads and the experience he has practiced nationwide, he endeavors to bring all professional experience into the classroom, packaged in a dynamic educational experience. Last and most significantly, Allison is a devoted husband and loving father to a sweet baby girl and baby boy.
Research description: This project concerns the social determinants of health and will measure the impact of a health community on behaviors and attitudes related to improving public health.
Loren Dyck and William Luse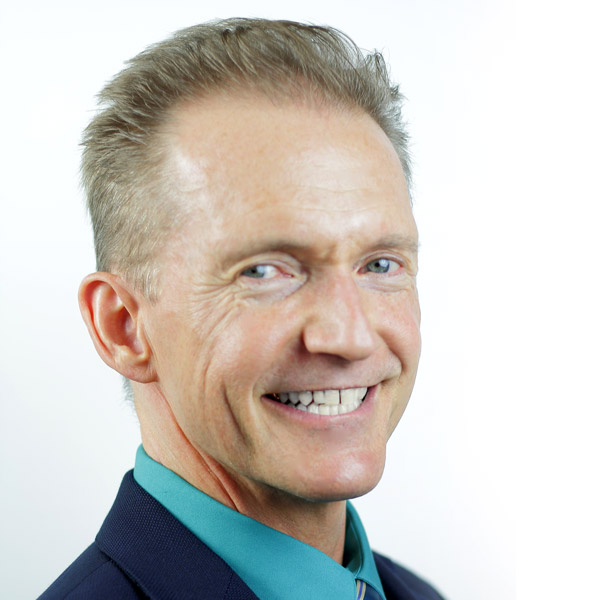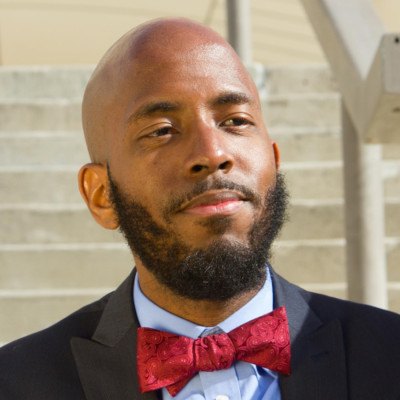 Loren Dyck is an associate professor of management in the College of Business and Public Management and William Luse is an assistant professor of management and leadership in the College of Business and Public Management. Both faculty members will partner together in their research efforts.
Dyck has previously been awarded the University of La Verne's Excellence in Teaching Award and the La Verne Scholars Award for research. His ongoing research, published in numerous journals and presented at national and international conferences, investigates what drives sustained, desired change at different levels of analysis. Professionally, Dyck has held senior human resource management (HRM) positions with the Canadian Federal Government and earned national HRM professional designations in Canada and the United States. His extensive experience as a manager, an independent consultant, and an executive coach informs his teaching and research. When not teaching, researching, providing service, or consulting, Dyck can be found pumping iron in his own gym. He is a professional natural bodybuilder who won the Grand Masters class at the 2018 INBA/PNBA Natural Mr. Los Angeles and the 2020 INBA/PNBA International Battle Against Cancer bodybuilding contests.
Luse earned his Doctorate of Philosophy in Management and Organizational Studies from the University of Texas at San Antonio in the spring of 2018. The Mississippi native is a magna cum laude graduate of Alcorn State University with a Bachelor of Science in Business Administration and was a former walk-on to the men's golf team. He also holds a Master of Business Administration from Jackson State University. Luse's research interests include individual differences, groups and teams, and justice in organizations. Luse is a member of the Academy of Management and the Management Faculty of Color Association. He also serves on the Los Angeles Southwest College Foundation Board and is a member of Alpha Phi Alpha Fraternity Incorporated.
Research description: Incremental Benefit of Perceived Organizational Support for Wellness of Faculty and Students. The intent of this study is to examine the association between perceived organizational support (POS) for wellness and organizational commitment (OC) of faculty and students at the University of La Verne. We contend that POS for wellness, even for faculty and students who do not participate in ULV wellness programming, will be positively associated with OC because the efforts of The Randall Lewis Center for Well-Being and Research and other University of La Verne wellness programming will be perceived as care and concern for faculty and students. In addition, we anticipate that this incremental benefit of POS for wellness will also include a negative association with turnover intentions for faculty and a positive association with student commitment, retention, and graduation rates.
Margaret Gough Courtney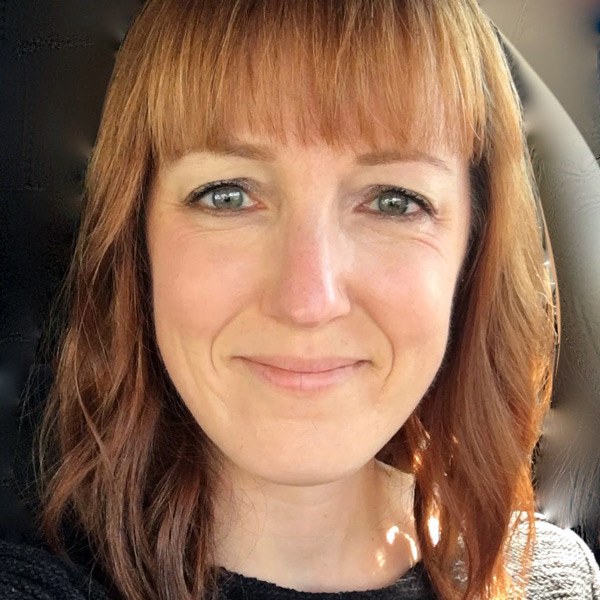 Margaret Gough Courtney is an associate professor of sociology. She graduated with a doctoral degree in sociology and a Master of Arts in Statistics from the University of Michigan. Prior to her current position, she was an American Sociological Association/National Science Foundation postdoctoral fellow at Harvard University. Her research has primarily focused on relationships between economics and family life and relationships between economic and social circumstances on health outcomes. Recently, her research has been focused on the effects of the Affordable Care Act on family formation and the role of social, economic, and environmental factors on processes of aging. She is a principle investigator of an R15 award from the National Institute on Aging to study the social, political, economic, environmental, and biological factors related to osteoporosis, C-reactive protein, and telomere length using data from the Health and Retirement Study. She has extensive experience analyzing longitudinal data and employing causal inference methods.
Research description: The objective of this study is to understand how personal and economic conditions experienced during the COVID-19 crisis are linked to the employment status, day-to-day division of labor, family formation plans, and health and well-being of adults ages 18-40 in California. The study will examine direct and indirect pathways between personal and economic circumstances and health and well-being for those roughly falling within the Millennial generation, and the upper end of Generation Z. The longitudinal data for this study will be collected through MTurk using MTurk Toolkit. The aim is to survey 1000 respondents ages 18-40, with an initial comprehensive survey followed by three shorter follow-up surveys. The ideal sample composition will include partnered and single respondents and parents and nonparents.
Louise Kelly
Louise Kelly is a professor of management and leadership. She is a nationally recognized expert on strategy and leadership, with a passion for helping people and organizations unleash their management, leadership, and innovation potential. Kelly publishes widely, and has authored five books as well as more than 100 articles and conferences papers. Kelly has been designated an outstanding scholar by the United States government and has led executive trainings in the US and throughout the world. Kelly is fluent in French, Spanish, and English. Her research on entrepreneurship and mindfulness has been mentioned in Forbes. She has been featured in a series of videos on entrepreneurship and managing innovative teams, and has been interviewed for numerous podcasts on management. She serves on a number of boards, a global taskforce on COVID-19 organizational adaptation, and has won top awards for teaching and scholarship throughout her career.
Research description: Authentic Leadership: The Role of Emotional Intelligence, Resiliency, and Mindfulness in Forming Authentic Leaders. This research has the goal of understanding the building blocks of authentic leadership and using that knowledge to support University of La Verne students, faculty, staff, and community leaders in their authentic leadership journey. In particular, the research will look at how emotional intelligence, resiliency, and mindfulness support authentic leadership. This research will aid in the development of a coaching protocol that we hope will be transformative in the lives of our students. Ebony Williams is a key contributor to this research.
Nicole Mahrer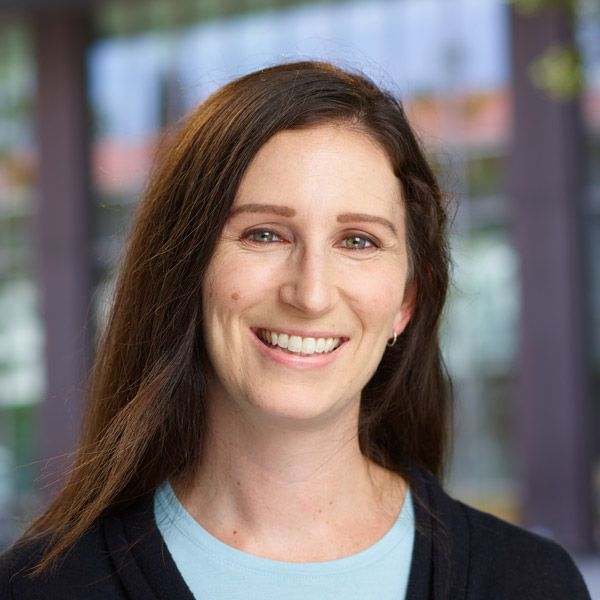 Nicole Mahrer is an assistant professor of psychology. She completed her graduate training at Arizona State University, and post-graduate work at Children's Hospital Los Angeles and the University of California, Los Angeles. Mahrer is a licensed clinical psychologist and maintains an active research lab at Child, Health, Environment, and Culture (CHEC) lab. Mahrer hopes to develop culturally-informed, evidence-based interventions that can reduce health disparities and improve physical and mental health outcomes.
Research description: Virtual Reality Acceptance and Commitment Therapy in the New Era of Social Distancing. This study aims to develop and test a therapeutic virtual reality program that can decrease stress and improve well-being for University of La Verne students. Students are facing an increasing amount of stress due to the COVID-19 pandemic, while healthcare providers are limited in their abilities to offer support in the traditional ways. This study seeks to develop an innovative way to deliver evidence-based mental health services through a virtual reality platform. The two-phase study will first develop the technology and then assess the efficacy of the virtual reality intervention, using both self-report and physiological measures of stress and well-being.
Russell Muir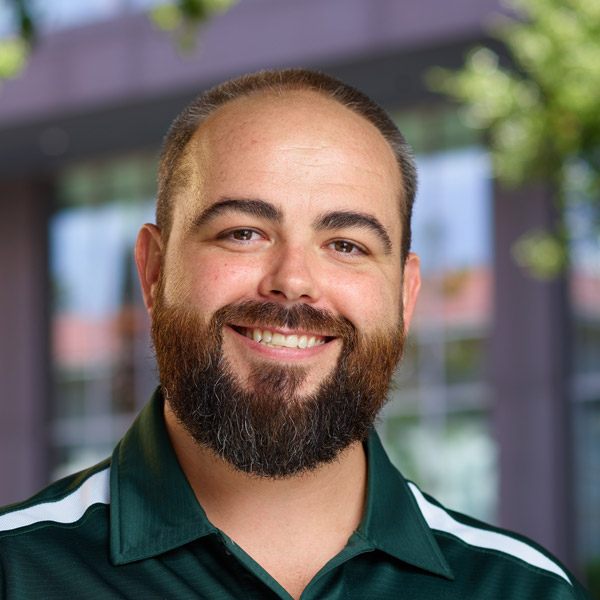 Russell Muir is an assistant professor in the Masters of Science in Athletic Training (MSAT) program. He joined the University of La Verne following 12 years in the community college setting as both faculty member and head athletic trainer for all sports. Muir's clinical experience also includes working with NBA players, minor league hockey, and NCAA Division I Football. Academically, Muir has a history of creating degree pathways for students seeking careers in athletic training and conducted research to improve medical care in California's community college athletics. His current research focuses on cognitive threats to the healthcare-related decision making process and investigating the efficacy of emerging clinical treatment techniques and practices found in sports medicine. Muir graduated with a doctoral degree in educational leadership from California State University, Fullerton, a master's degree in kinesiology and sports medicine from University of Nevada, Las Vegas, and a bachelor's degree in athletic training from California State University, Long Beach.
Research description: When people make decisions, they often use mental shortcuts (heuristics) that can lead to cognitive errors (cognitive bias) and sub-optimal choices. This research project seeks to identify, measure, and mitigate threats to effective healthcare-related decision making for three participant groups: certified athletic trainers, University of La Verne students, and local community members. Learning how to make better healthcare-related decisions is important for both the patient and practitioner and can lead to improved patient outcomes and community health.