The University of La Verne has awarded seven university faculty members with the inaugural Randall Lewis Center for Well-Being and Research Faculty Research Fellowship. This fellowship award is funded by donor Randall Lewis and furthers the center's mission to support interdisciplinary wellness research inside the University of La Verne and the surrounding region. Faculty applied from diverse fields of study to reinforce co-learning through intersectional disciplines. Recipients were selected by a committee of well-being experts outside the University of La Verne. Fellowship recipients and research topics are as follows:
James García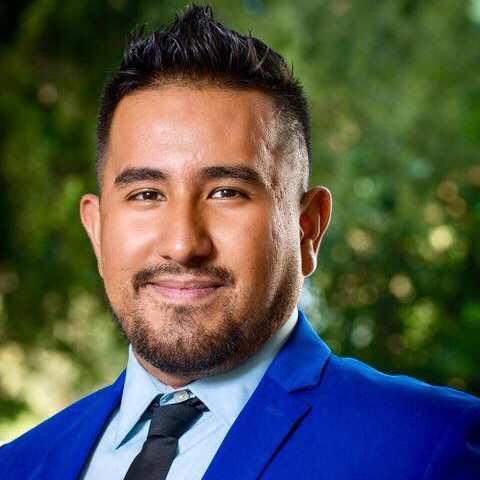 Dr. James J. García is Assistant Professor of Psychology at the University of La Verne. He received his Ph.D. in Clinical Health Psychology from the University of North Texas. He is designated as core Psy.D. faculty and is involved in the training of Psychologist as future healthcare professionals. Dr. García completed his pre-doctoral clinical internship at the Southern Arizona VA Health Care System and a post-doctoral clinical fellowship in Rehabilitation Neuropsychology at nearby Casa Colina Hospital and Centers for Healthcare. Clinically, he has worked with medical populations for over a decade, delivering health psychology interventions and neuropsychological evaluations to communities of color, Spanish-speakers, and LGBTQ+ patients across the continuum of medical care. In addition to teaching and clinical work, Dr. García is actively involved in national and local community-based organizations, including as a board member for the California Latinx Psychological Association, the Interprofessional Health Committee of the Stroke Council of the American Stroke Association, as a member for the RAINBOW Advisory Council of Tri-City Mental Health Center, and more recently as Vice President of Outreach and Community Engagement for the local LGBTQ+ organization Pomona Pride Center.
His research focuses on racial/ethnic and LGBTQ+ health disparities and has published work in cardiovascular diseases, Latinx health, and has an edited book published book on racial/ethnic LGBTQ+ health disparities. Currently, he is an Editorial Board Member of two flagship journals in his field, Cultural Diversity and Ethnic Minority Psychology and Annals of Behavioral Medicine, where he reviews science on racial/ethnic LGBTQ+ health disparities. He also is an Editorial Board Member for the newly founded Annals of LGBTQ Public and Population Health and will serve as an inaugural Editorial Board Member to the United Nations SDG Book Series through the book publishing company Palgrave MacMillan.
Research description: Allostatic Load and Intersectional Discrimination in LGBTQ People of Color
A unique psychosocial pathway in the development of health disparities for LGBTQ People of Color (PoC) is intersectional discrimination (ID), which refers to negative and prejudiced psychosocial interactions, stemming from interlocking dynamics of power and marginalization, directed toward persons who identify as racial/ethnic and sexual/gender minorities.  Repeated exposure to ID operates through a chronic minority psychosocial stress pathway that impacts the health of LGBTQ, as posited by the minority stress model; however, racial/ethnic LGBTQ face unique psychosocial stressors that elevate their risk for physical diseases compared to White LGBTQ. Moreover, the exact mechanisms by which these psychosocial experiences "get under the skin" and become deleterious to health/well-being is understudied.  In particular, what is not known is the relationships between inflammation, stress hormones, cardiovascular risk factor burden, and intersectional minority stress in LGBTQ PoC.  Therefore, this project fills the gap by directly testing the unique associations between inflammatory biomarkers, cardiovascular risk factors, and intersectional discrimination among LGBTQ PoC from the local surrounding community.
Louise Kelly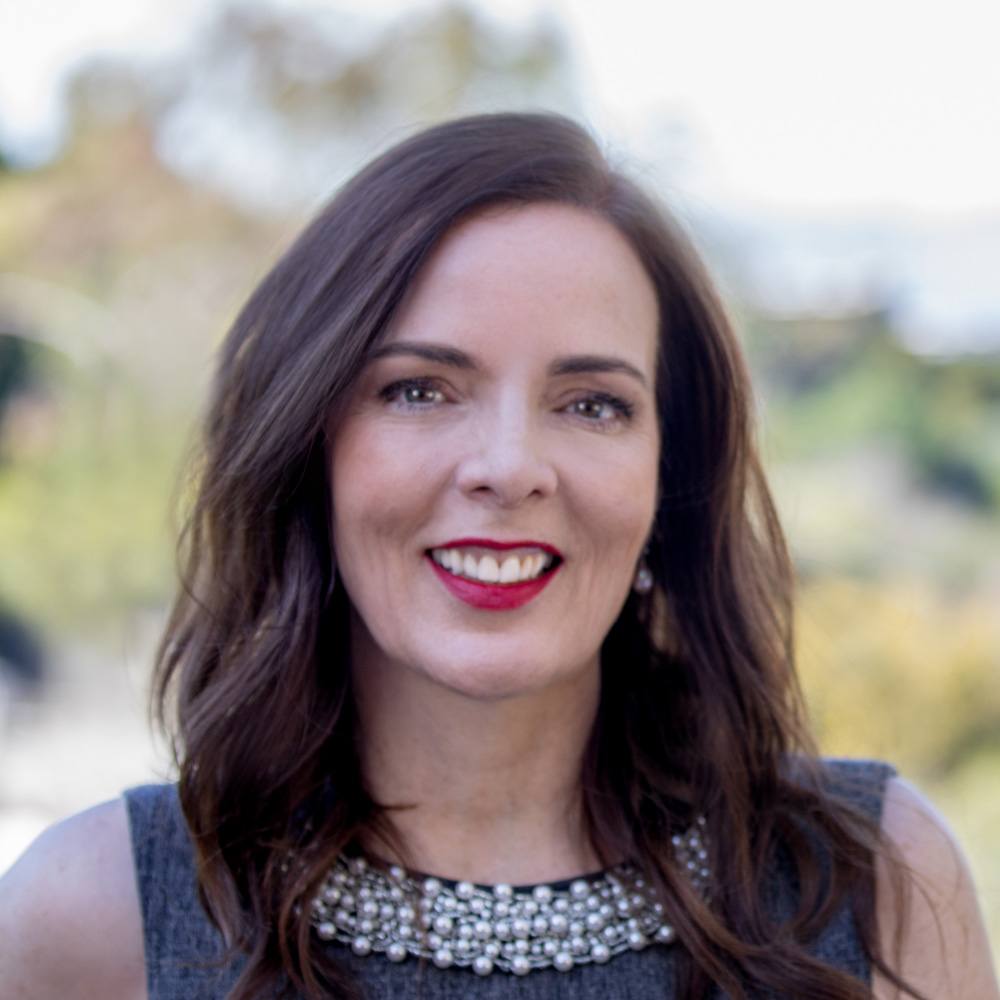 Louise Kelly, PhD is a Professor of Management and Leadership at the University of La Verne. She is a nationally recognized expert on strategy, leadership, and entrepreneurship. Dr. Kelly has a passion for helping people and organizations unleash their management, leadership, and innovation potential. She has written five books, 28 journal articles, 130 conference papers and has been cited over 1000 times. She is trilingual – speaking English, Spanish and French.
As a founding research fellow with the Lewis Center for Well-Being and Research and with her second grant, Dr. Kelly is looking at how resilience, emotional intelligence, and mindfulness support leading authentically. Dr. Kelly is working on a coaching protocol that would help diverse leaders to lead more authentically. She will also be collaborating with Dr. Zhao to look at how music appreciation can increase mindfulness and positively impact leadership.
Dinko Kranjac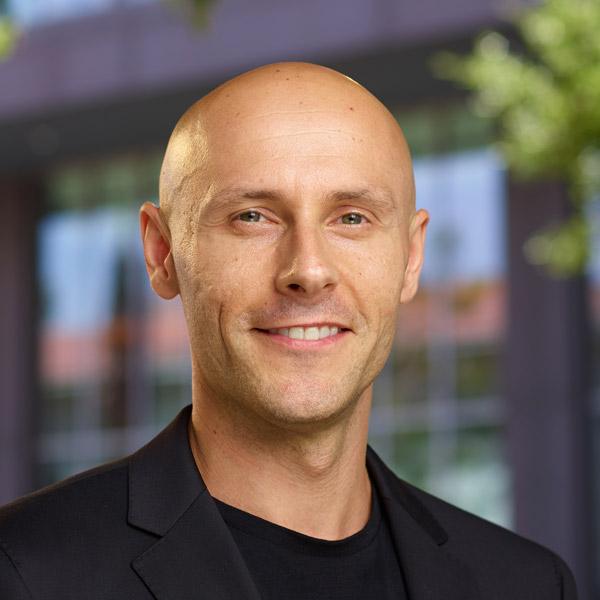 Dinko Kranjac is an assistant professor in the Department of Psychology. He earned his PhD in Experimental Psychology with a specialization in behavioral neuroscience and psychoneuroimmunology from Texas Christian University. He was then a postdoctoral fellow in the Department of Neuroscience within the Howard Hughes Medical Institute unit at Columbia University Medical Center. Kranjac also served as a postdoctoral scholar in the Department of Psychiatry & Behavioral Sciences at Stanford University School of Medicine. Kranjac leads the Psychoneuroimmunology (PNI) Research Lab that investigates the behavioral and neurobiological consequences of immune activation. His research group is primarily focusing on ways in which inflammation may alter varied cognitive processes such as decision-making, learning, and memory. The PNI Research Lab also investigates mechanisms through which long-term stress increases chronic inflammation.
Project: Systemic chronic inflammation predicts all-cause mortality and plays a role in the etiology of cardiovascular and cerebrovascular disease, as well as major autoimmune, neurodegenerative, psychiatric, and cognitive disorders. Early-life stress (trauma, abuse, neglect) is a well-established predictor of increased basal inflammation. Community-level neighborhood disadvantage is further associated with immune system dysregulation and heightened inflammatory activity throughout the life-span. This research will determine whether changes in inflammation trajectories coincide with childhood adversity, and if there is a moderating effect of neighborhood socioeconomic context. The implications for public health are substantial because inflammation-related organ system diseases such as heart disease, hypertension, stroke, diabetes, and neurodegeneration play a noteworthy role in the decline in US life expectancy.
Soomi Lee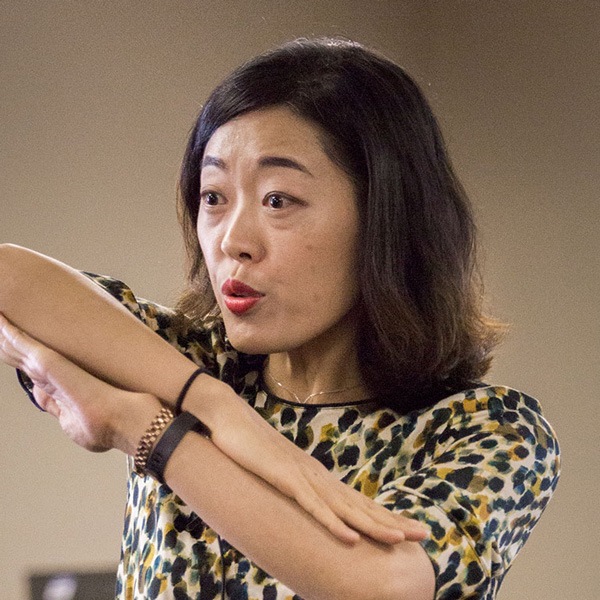 Soomi Lee is an associate professor of public administration at the University of La Verne. She was a research fellow in the Department of Economics at the University of California at Irvine, Claremont Graduate University, and the Czech Academy of Sciences. She earned a Ph.D. in Economics and Political Science from the Claremont Graduate University. Her primary research areas include public finance, political economy, and regional/urban economics. She studies how we organize our public life and what contributes to the collective decisions. Her work appeared in Urban Affairs Review, Public Finance Review, State Politics & Policy Quarterly, Social Science Journal, Cityscape, and Basic Income Studies. She is a contributor to the U.S. Center of the London School of Economics. She serves as a board member for the United States Basic Income Guarantee Network that promotes public discussion on a guaranteed minimum income.
Project: As a Faculty Fellow at the Randall Lewis Center for Well-Being and Research, Professor Lee examines how California's constitutional amendment Proposition 13 has influenced changes in racial and socioeconomic characteristics in California neighborhoods for the last fifty years. Proposition 13 incentivizes homeowners to stay longer in the same house to gain more tax benefits, while providing no such advantages to renters. The low level of residential mobility among homeowners due to Proposition 13 may limit changes in racial composition. This project takes up a unique idea that a seemingly irrelevant property tax law may affect characteristics of California's neighborhoods. Researchers have uncovered that a neighborhood's racial makeup influences psychological and physical well-being for both adults and children. From this perspective, it is imperative to understand potentially far-reaching consequences of California's unique fiscal institutions such as Proposition on population well-being.
Russell Muir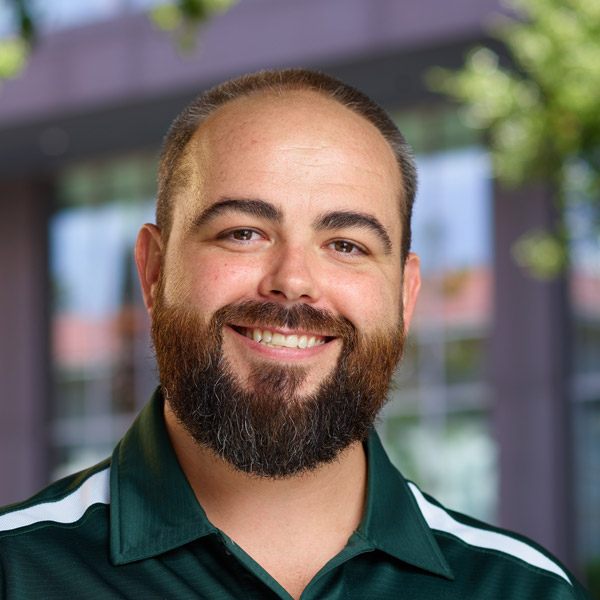 Russell Muir is an assistant professor in the Masters of Science in Athletic Training (MSAT) program. He joined the University of La Verne following 12 years in the community college setting as both faculty member and head athletic trainer for all sports. Muir's clinical experience also includes working with NBA players, minor league hockey, and NCAA Division I Football. Academically, Muir has a history of creating degree pathways for students seeking careers in athletic training and conducted research to improve medical care in California's community college athletics. His current research focuses on cognitive threats to the healthcare-related decision making process and investigating the efficacy of emerging clinical treatment techniques and practices found in sports medicine. Muir graduated with a doctoral degree in educational leadership from California State University, Fullerton, a master's degree in kinesiology and sports medicine from University of Nevada, Las Vegas, and a bachelor's degree in athletic training from California State University, Long Beach.
Research description: This project seeks to investigate and improve clinical decision-making for Athletic Trainers (allied healthcare providers) by identifying and mitigating cognitive error associated with the use of heuristics and cognitive bias. This project will also connect Athletic Trainers' decision-making, their role as trusted agents and access points to healthcare for under-served student-athletes/families and their potential to improve social determinants of health through community decision-making education.
I look forward to this year's fellowship and can't wait to meet in-person at some point.
Grace Xia Zhao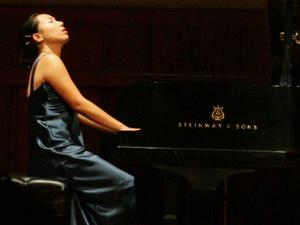 Pianist Dr. Grace Xia Zhao is an award-winning, international solo and chamber music artist with credits that include performances in the United States, Italy, France, Germany, Austria, Switzerland, and China. She was a top-prize winner in the Los Angeles International Liszt Competition, Ettlingen International Competition for Young Pianists, first place in the California Music Teachers' Association Solo Piano Competition, and Brentwood/Westwood Symphony Concerto Competition. Her performances have been broadcasted on KUSC (Los Angeles) and KASP (Aspen), and her playing has been characterized as being "performed at the highest level, with incredible musical sensibilities and beauty."
Dr. Zhao began her music education at the age of three in Sichuan, China. Awarded with a full-tuition scholarship to study at the University of Southern California Thornton School of Music, she went on to earn a BM, MM, and Doctor of Musical Arts Degree in Piano Performance, with minors in Music Education, Ethnomusicology and Electro-Acoustic Media.
Dr. Grace Zhao is passionate about using music to promote well-being, and she believes that, fundamentally, music is a wellness tool. The most critical message she tries to share in her teaching and playing is the love of music. She holds a master's degree in Applied Positive Psychology from the University of Pennsylvania, and she has strong research interests in the intersections of music and psychology.
Dr. Zhao is an Associate Professor of Music at the University of La Verne.
Prior Fellows
Thomas Allison (2020-21)
Loren Dyck and William Luse (2020-21)
Margaret Gough Courtney (2020-21)
Nicole Mahrer (2020-21)