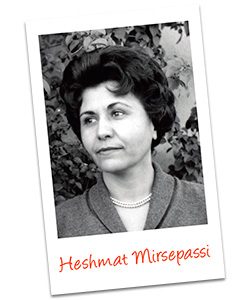 The faces of the elementary school children Heshmat Mirsepassi taught in her native Iran lingered in her mind for decades. Many of those children came to school with just a crust of bread to eat for an entire day. One day, she vowed, she would have enough money to help them.
Leaving Iran, Heshmat came to the United States with her husband, Dr. Taghi Mirsepassi, supporting him as he embarked on what would become a successful career in aerospace engineering. Starting in 1951, she tucked away cash, little by little, in a small box she kept in her bedroom. Her husband did not know what she was doing.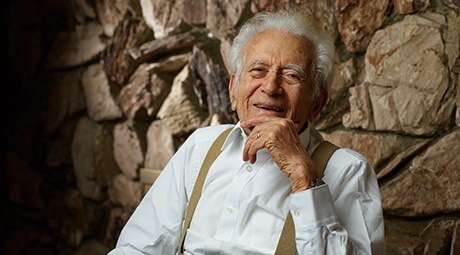 She did not reveal her secret until a week before she died in 2016. Inspired by her commitment and compassion, Dr. Mirsepassi used the savings as a seed to establish the Heshmat Mirsepassi Endowed Scholarship Fund at the University of La Verne, fulfilling his wife's wish of helping students in need pursue their education.
Dr. Mirsepassi hopes recipients will honor Heshmat's legacy by caring for others, contributing to the public good, and giving back to their communities to improve the lives of those around them.
Applications are now available!
To apply for the Heshmat Mirsepassi Endowed Scholarship for Muslim Students, click here.
Priority Deadline
February 23, 2018
Requirements
Demonstrate financial need
Be a current or incoming student at the University of La Verne
Have a minimum 3.0 GPA
Submit a letter of recommendation from your Imam or local Muslim leader
Participate in the Muslim Student Association while at the University of La Verne
Selection Process
Scholarship recipients will be determined based on a combination of the following: criteria satisfaction, application submission date, letter of recommendation and short answer response.
Applications are now available, with minimum awards of $2,500. For more information, please contact Lindsey Shiomi, Scholarship Representative, at (909) 448-4990.