The Ludwick Center for Spirituality, Cultural Understanding, and Community Engagement is the new heart of the university community, an interfaith gathering place for La Verne students, faculty, and friends to reflect, meditate, and engage in dialogue. The center promotes religious and cultural tolerance and brings together many essential services under one roof for the first time. Students are welcome to take advantage of the large sacred space, three classrooms, group prayer and meditation room, yoga and quiet room, courtyard, and collaboration spaces. It is more than a resource; it is a place where everyone belongs.
A Supportive Community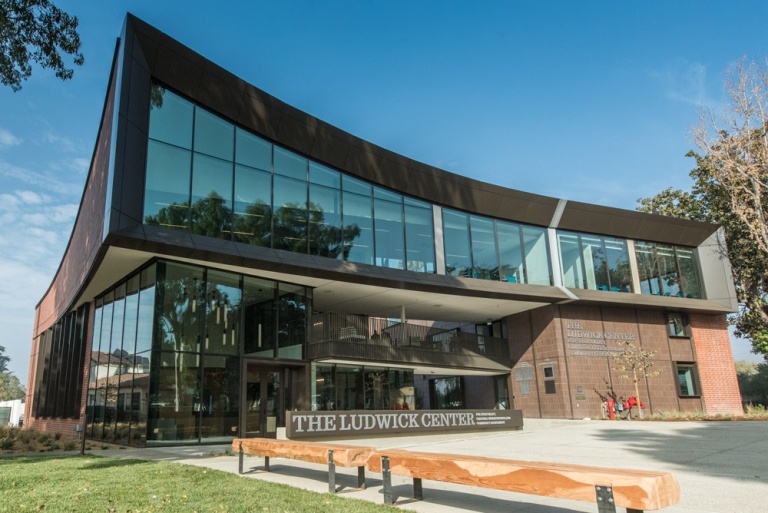 In connecting the present with the university's commitment to diversity and lifelong learning, the Ludwick Center draws a number of student services together, including the Office of Civic and Community Engagement, the Office of International Services and Engagement, the Center for Multicultural Services, and the Office of Religious and Spiritual Life. The Center deepens La Verne's commitment as good stewards of the city and region.