Double Switched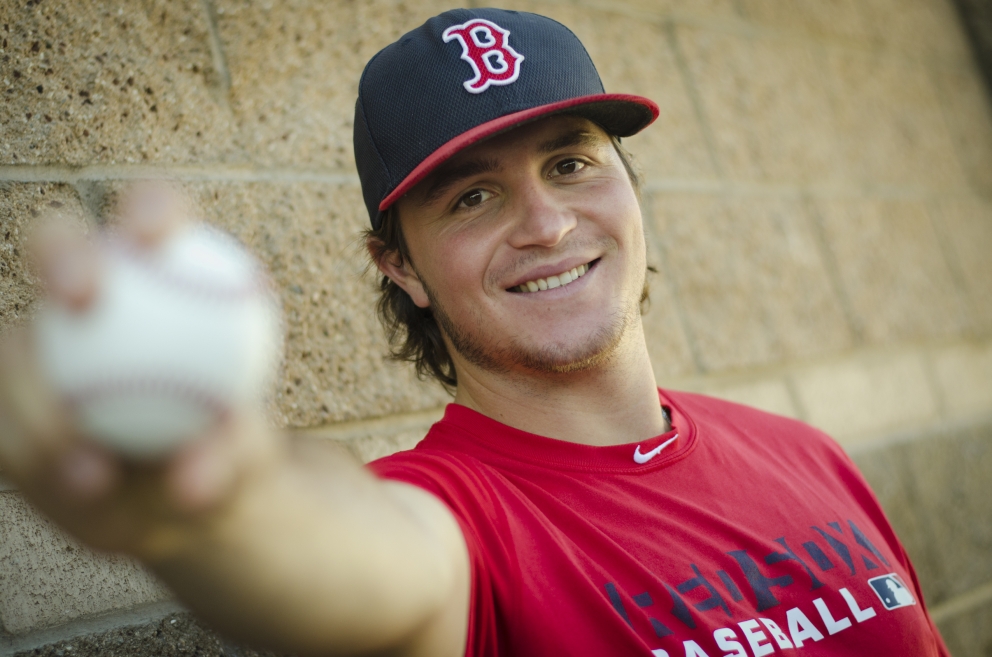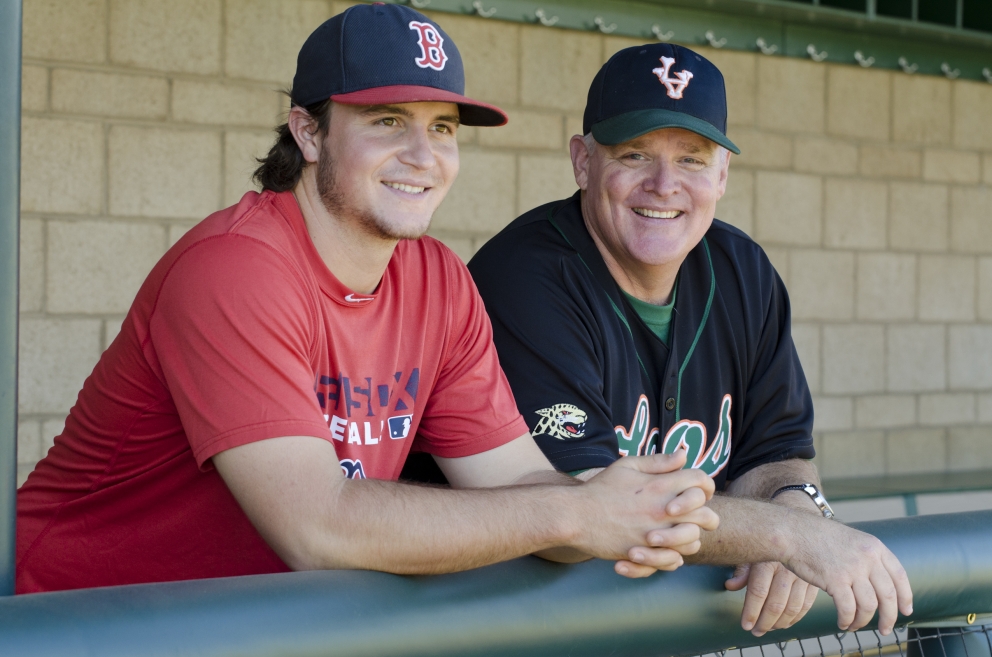 Joe Winterburn '14 bucked the norm and heard his name called by the Boston Red Sox in the 40th round of the 2014 Major League Baseball First-Year Player Draft on June 7 after playing his senior season at the University of La Verne.
For most who dream of playing professional baseball and want a shot at the big leagues, graduating from a competitive NCAA Division I school with a track record of putting players in the pros makes the most sense.
This was not the case for Joe Winterburn, whose name was called by the Boston Red Sox in the 40th round of the 2014 Major League Baseball First-Year Player Draft this summer, having spent his senior season playing with University of La Verne's baseball team.
The entire draft experience was a roller-coaster ride. Winterburn was following the draft on his computer and got a call from the Red Sox — who had shown him the most interest — in the 20th round and figured he was about to get an offer. He did not.
"I was charting out which interested teams were taking catchers. Each time a catcher would go to one of those teams, it was a little bit more agonizing for me to watch as a dad," said Scott Winterburn, Joe's father and La Verne head baseball coach. "I thought a lot about what I was going to say to him if he didn't get picked."
His father never had to have that conversation.
He got the call in the 40th round. The twist was the organization decided to use Winterburn as a pitcher instead of a catcher.
"I'm pretty sure the neighbors at the end of the block could hear me screaming when I learned he was picked," Scott Winterburn said.
Looking back, neither Winterburn had any idea Joe would end up at La Verne for his senior season. He initially chose UC Santa Barbara after being recruited by a virtual Who's Who of Southern California baseball powerhouse. But coaching staff changes threw him off rhythm and his father offered an opportunity to transfer to La Verne.
The younger Winterburn jumped at the chance.
La Verne has a long-established tradition of
fielding quality baseball teams with outstanding players. The Leopards have twice won national championships
— 1972 and 1995 — and have sent many players into the professional ranks.
Winterburn excelled both on the diamond and off. Not only was he drafted by one of the most prestigious organizations in all of professional sports, he did it while carrying an 18-unit course load for his business major, maintaining a 3.6 grade-point average.
"Joe's accomplishments are a validation that
La Verne is a place where your dreams can come true if you work hard enough," Scott Winterburn said. "It sends a message that everyone can succeed at La Verne if they value the experience."
---