Football Team's SCIAC Championship Highlight of Successful Fall Sports Season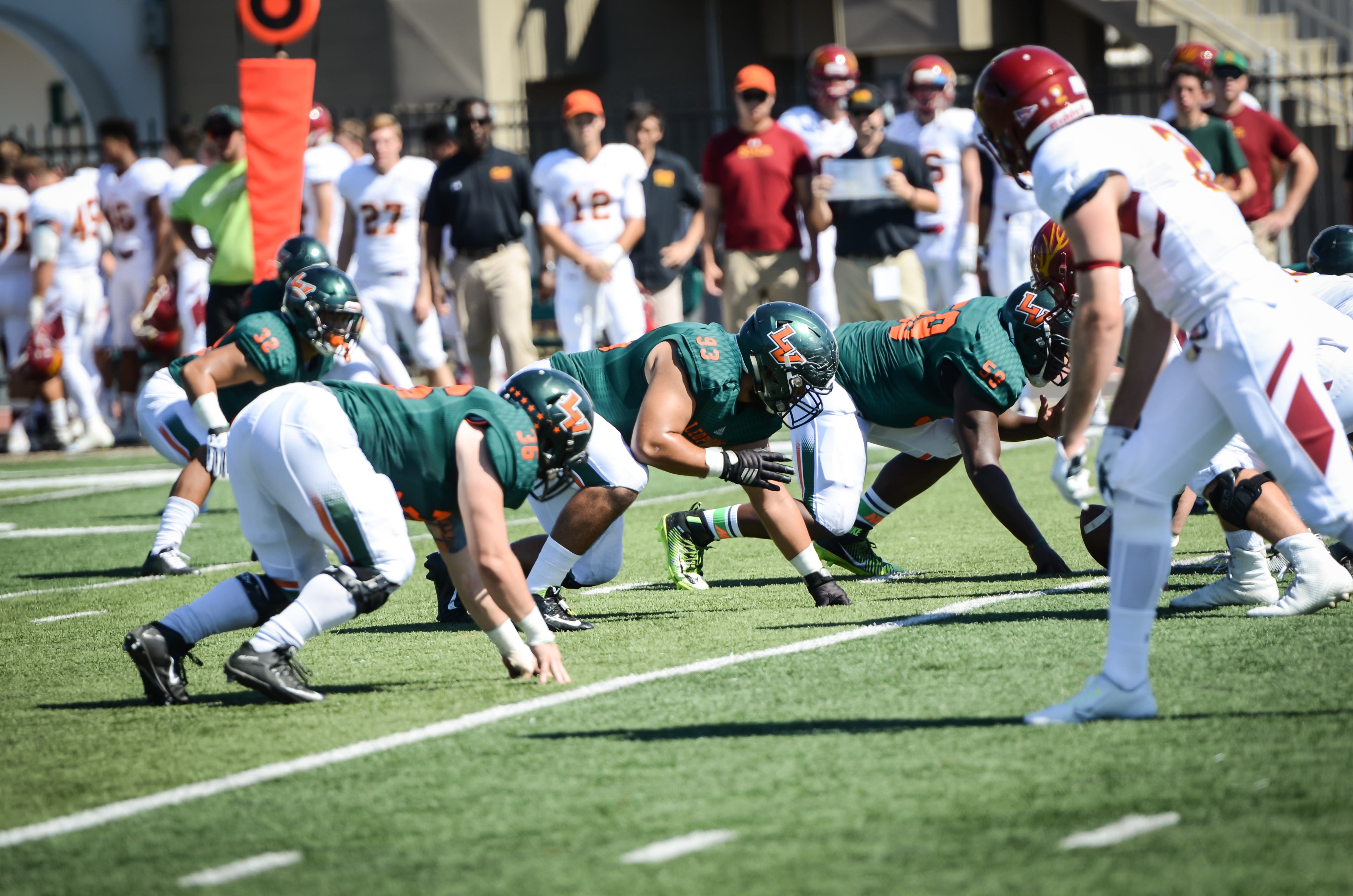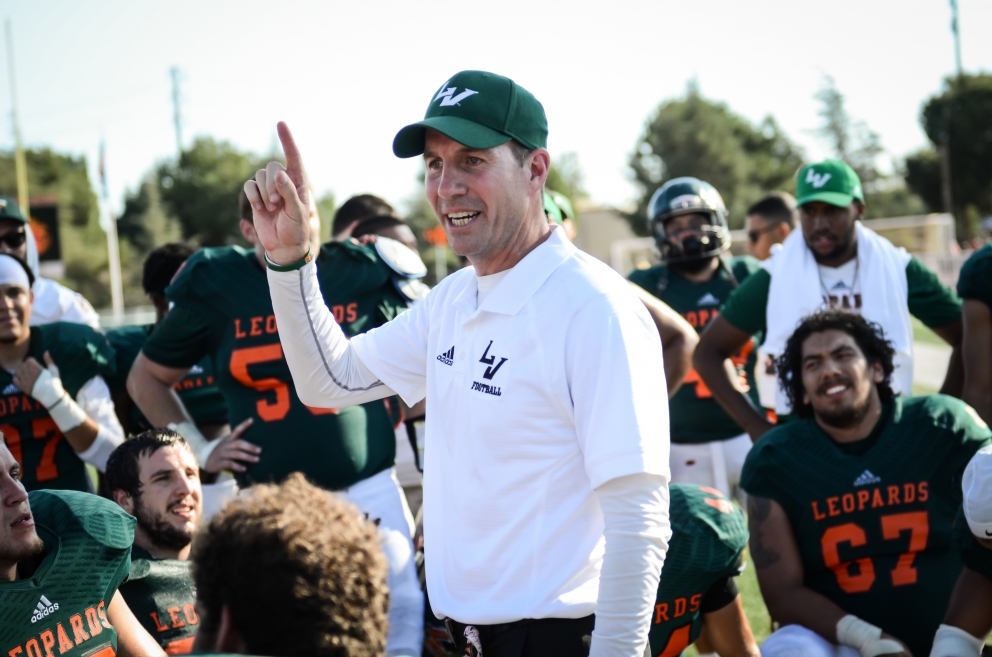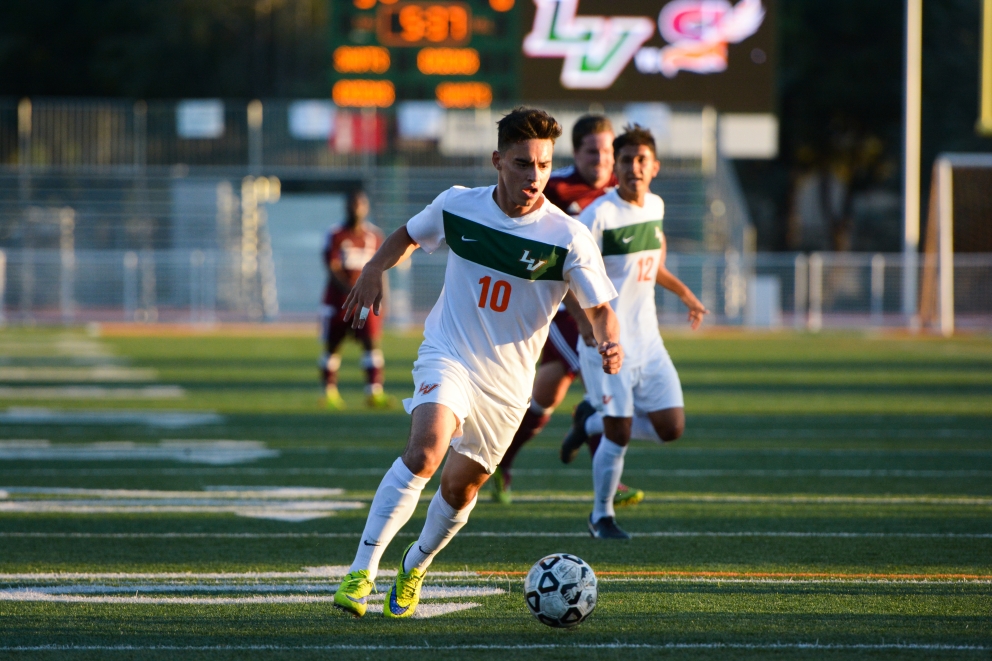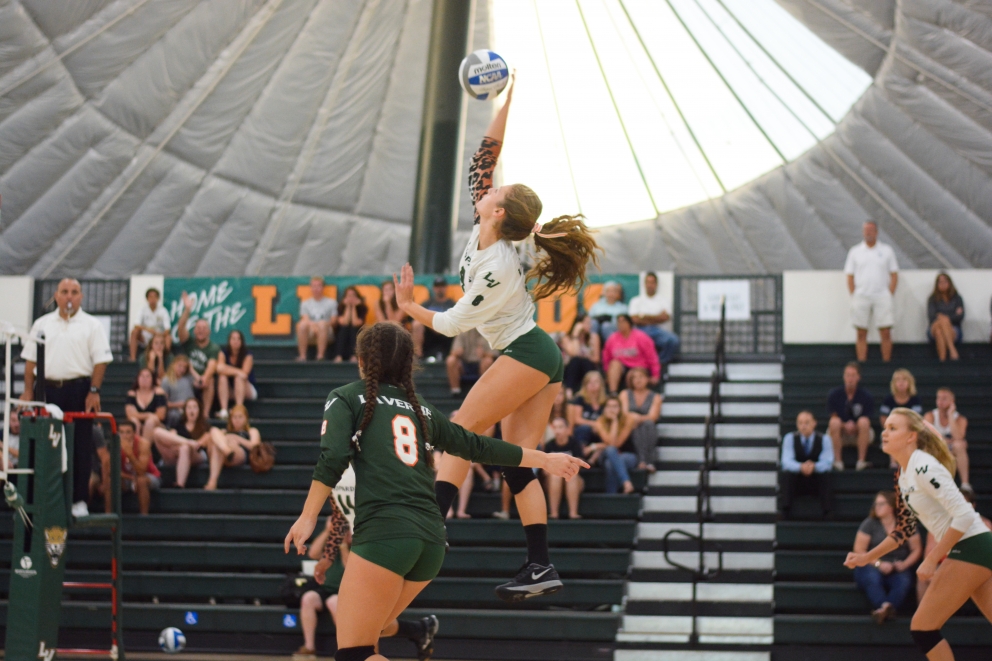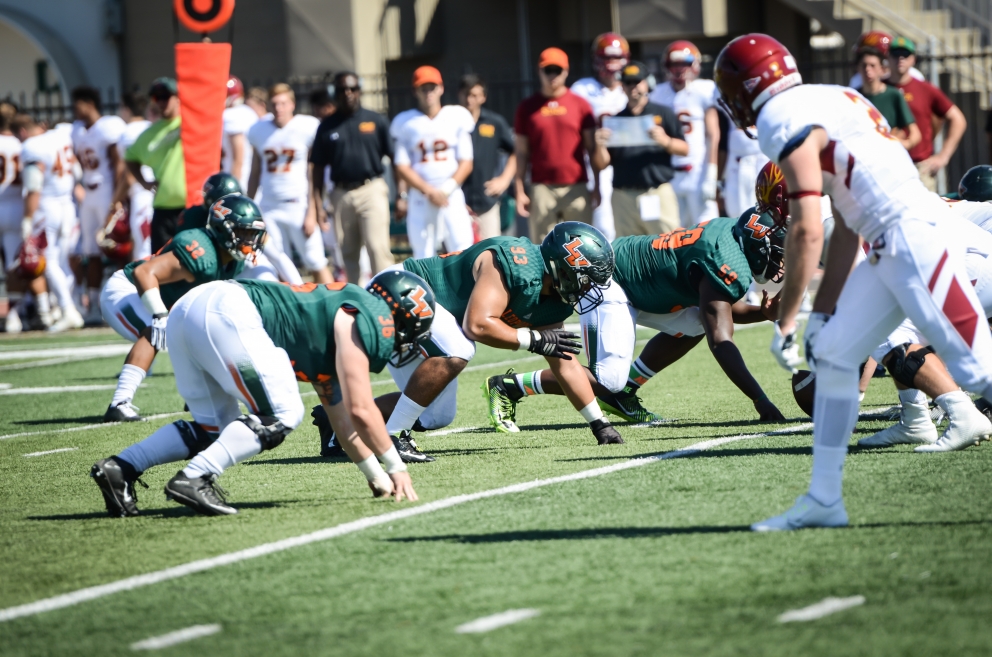 The University of La Verne Leopards enjoyed their most successful football season in two decades this fall. On Saturday, November 21, the team travelled to Minnesota to face the University of St. Thomas, seeking to secure the program's first-ever NCAA Division III playoff victory.
While the Leopards dropped a 57-14 decision to the fourth-seeded Tommies, it did not diminish the magical 2015 season turned in by head coach Chris Krich and his team. The Leos, who had not had a winning season in 10 years – including a 0-9 finish in '09, sent shock waves throughout the Southern California Intercollegiate Athletic Conference (SCIAC) on the way to a perfect 7-0 record (8-2 overall).
Conference championships in football have been few and far between at La Verne. The Leopards' last one came 20 years ago. The team's success between the lines helped set a winning tone this fall in the school's athletic department.
The women's volleyball team, accustomed to success at the national level, finished regular season play with a 20-8 record, including a 13-3 mark in the SCIAC. The Leos lost in the semifinals of the conference tournament to Cal Lutheran, which went on to win the NCAA III championship.
Also earning a spot in the postseason thanks to an 11-4-1 SCIAC finish, the men's soccer team made it to the conference tournament championship game. The Leos lost 2-1 to Redlands to finish 16-5-1.
La Verne student-athletes still emerge as winners in the most important arena: academics. La Verne student-athletes have posted a cumulative 3.216 grade-point average since 2010, reflecting Director of Athletics Julie Kline's steadfast approach since she became athletic director seven years ago.
"Our first priority is to develop and care for our student-athletes as people," Kline said. "The second is academic success. Their playing career will end, but their degree goes on. On the field, on the court, they are as competitive as can be as student-athletes."
For Kline, who made the jump from women's basketball coach at La Verne to athletic director in 2008, the road to success between the lines has been bumpy at times. But with the level of success this fall, plus the hiring of some talented young coaches and upgraded facilities for all sports, there's no question the program is on the right track.
"It's been a journey, but it's one we've built together," Kline said. "We've got some really good people in place and we're all moving in the same direction. Each year, the program has gotten better and better and created a higher level of interest and excitement about our student-athletes."
---