Enactus Drive Nets 6,200 Clothing Items for University in Philippines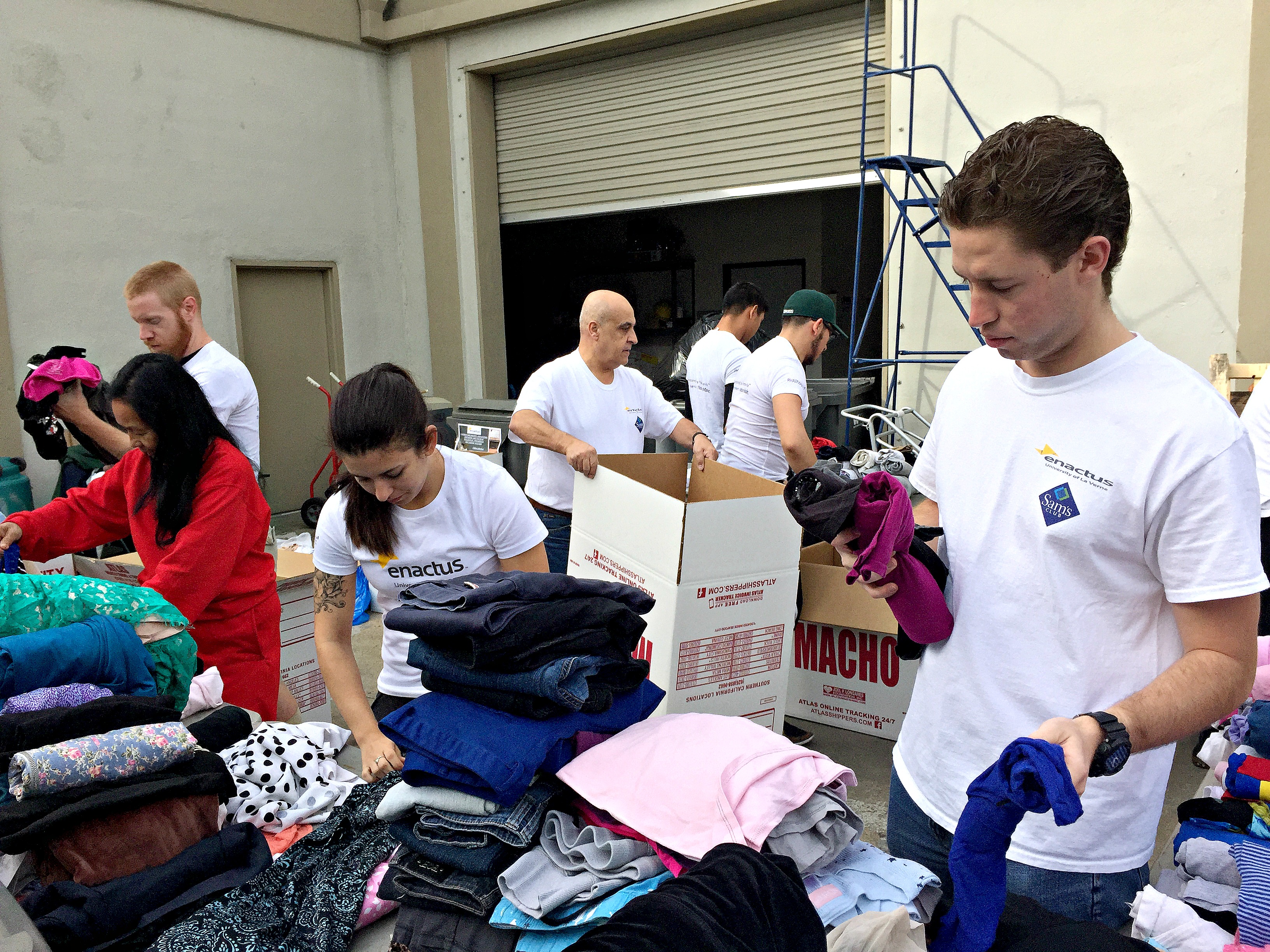 The University of La Verne's Enactus group collected 2,600 pounds of clothing during their "Clothing for Dignity and Success Project" – a drive benefiting recent graduates of Pangasinan State University to use for job hunting or work.
"I am very happy to announce that the clothing drive ended yesterday and we just finished shipping 36 clothing boxes to Pangasinan State University," said Professor of Management and Enactus Adviser Dr. Issam Ghazzawi.
Enactus is an international nonprofit organization dedicated to inspiring students to change the world through entrepreneurial action. La Verne's Enactus students have planted trees and built a greenhouse at an orphanage in Mexico, presented information on healthy living to Pomona Unified School District students and taught senior citizens at Hillcrest Homes how to use technological devices, among other projects.
The clothing drive, which involved Enactus placing donation bins around campus, began in early November and ended Dec. 4. The group partnered with Rotary Clubs of La Verne, Claremont, Pomona, Lingayen-Pangasinan, Philippines and the Pangasinan State University in the Philippines for the project.
The group also shipped about 850 items for children and 300 "Skills for Success" manuals, which are 12-page documents prepared by Enactus students.
"I believe that what the club is doing is a great way to help individuals just like us; students or recent graduates who are scared about finding a job. If we take the time to donate or buy a pair of nice heels for a young lady in the Philippines, we are supporting her and reassuring her that she is capable of landing employment in the career of her dreams," Jairian Kaahanui, former member of Enactus, said.
The Pangasinan State University is a four year college but it also has a program called 'TESDA' in which the enrolled students are taught a series of skills from a period of time, ranging anywhere from six months to two years, that will benefit their careers.
"Being in a sorority, I am always out shopping for clothes for pin attire and buying an extra blouse or cardigan was definitely fine with me if it meant motivating people," Valerie Martinez, who contributed to the project, said.
---