Enactus Team Helps Community Families in Need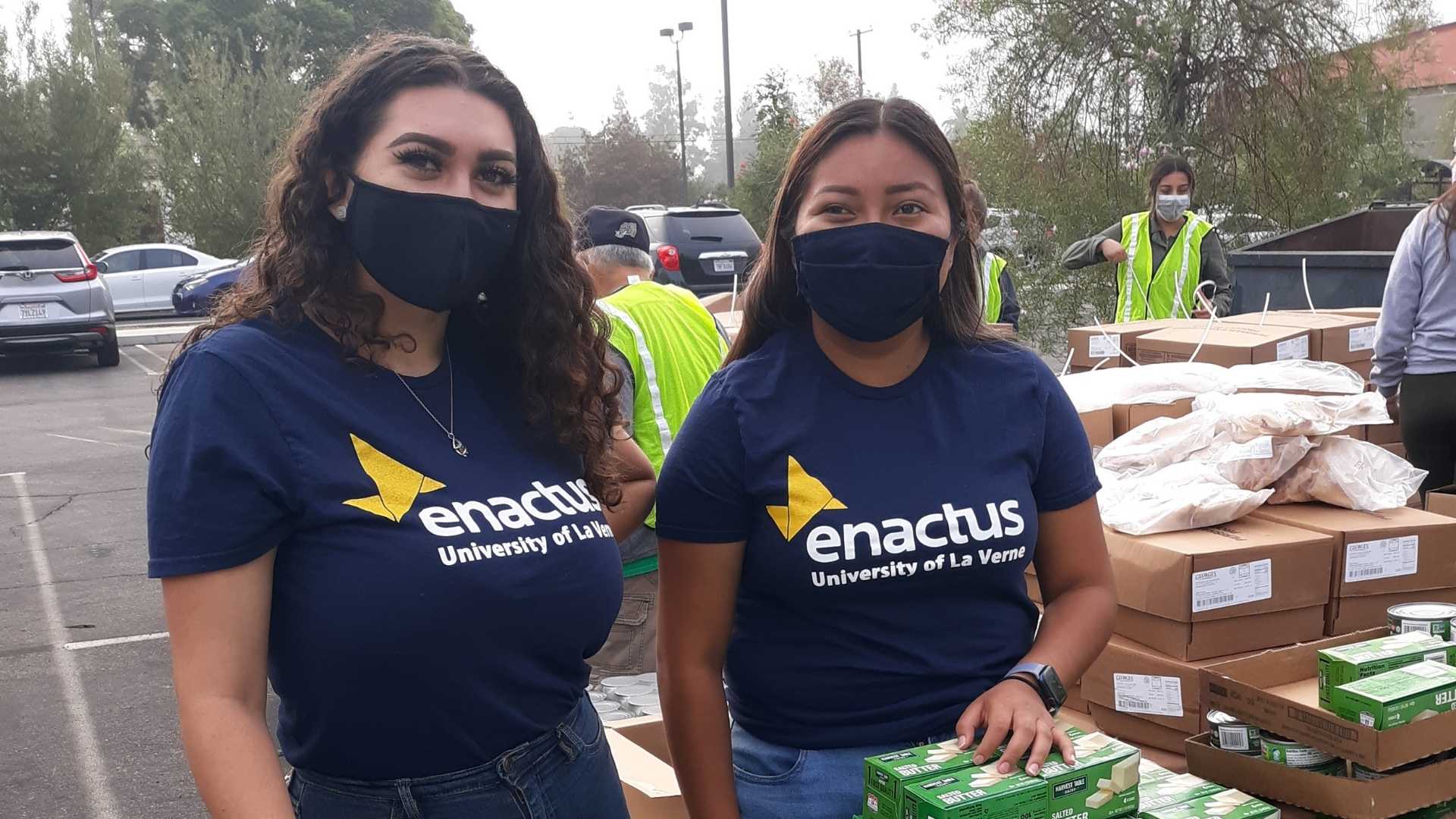 Hundreds of families in the community received food and sanitizing supplies during drive-through pantry events held on October 6 and November 17. Members of the University of La Verne Enactus team joined with the Sowing Seeds for Life organization to staff the events. In addition, the Enactus team donated more than 1,700 cases of goods to local charities and to a senior home in the community.
"The students felt a sense of satisfaction helping needy families," said Issam Ghazzawi, professor of management, adviser to the team, and Sam Walton Fellow at the university. "They are happy that they were a part of helping improve lives in our community."
Enactus is an organization involving college and university students in 36 countries. Its mission is to "engage the next generation of entrepreneurial leaders to use innovation and business principles to improve the world."
The University of La Verne has had an Enactus team since 2006, when it was organized on campus under Ghazzawi's leadership. Over the years its projects have included building gardens to fight childhood obesity, assisting an orphanage to build a greenhouse, helping to establish a catering business in Mexico, and donating business clothing to college graduates in the Philippines, among others.
---