University of La Verne Partners With Casa Colina on Health Research, Education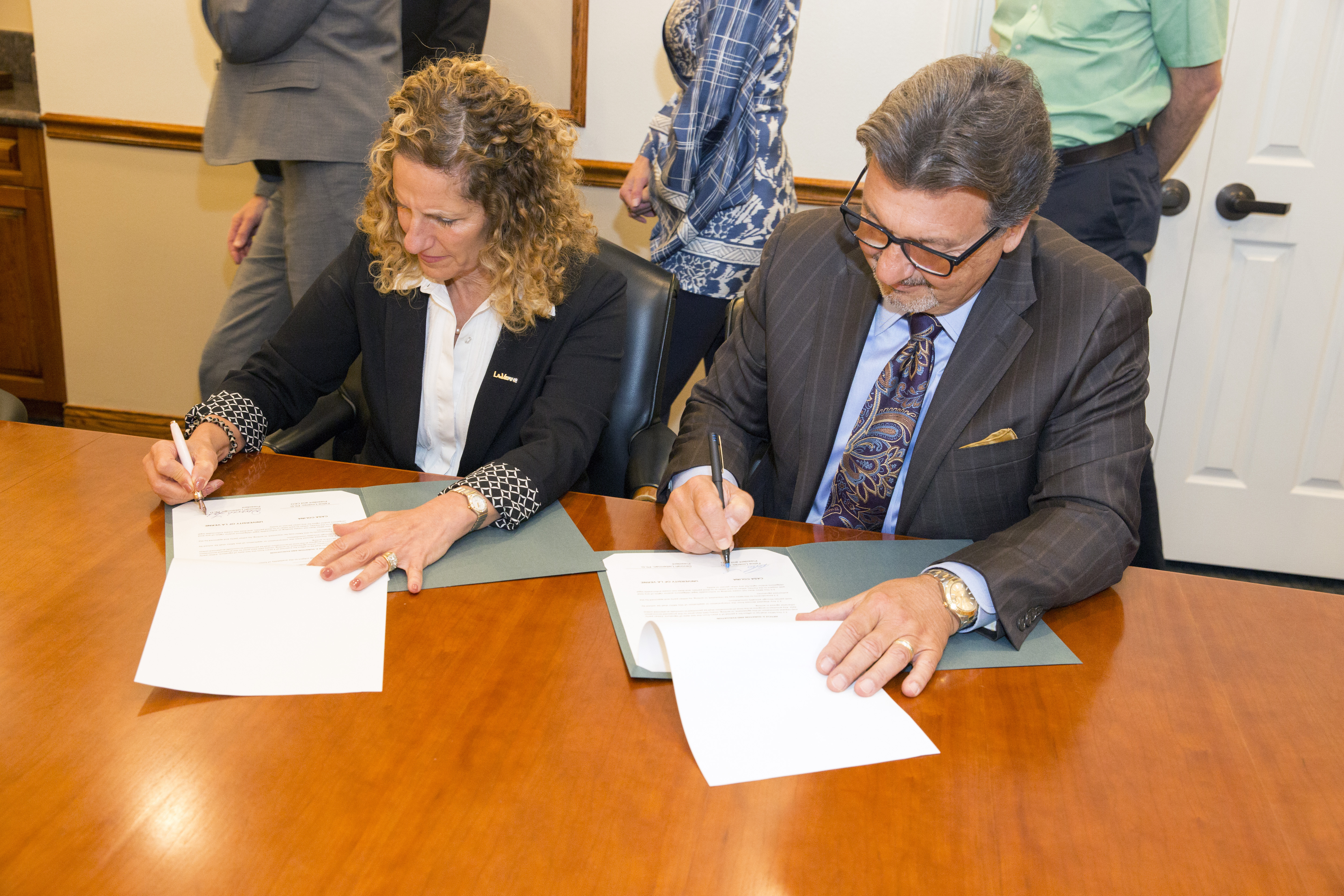 Leaders from the University of La Verne and Casa Colina Hospital and Centers for Healthcare signed an agreement Nov. 12 to create internships, opportunities for student military veterans to help veterans in rehabilitation, and to pursue medical research collaborations.
Casa Colina CEO Dr. Felice L. Loverso and University of La Verne President Devorah Lieberman signed the agreement at Casa Colina, a medical and physical rehabilitation hospital that sits on a 20-acre campus in Pomona.
"The physical and economic health of Inland Southern California is a top concern for us," said University of La Verne President Devorah Lieberman. "What better way to continue improving the region's health than by pairing higher education and medical professionals together to educate new health care workers, pursue medical breakthroughs and provide the support our military needs."
The agreement paves the way for La Verne faculty and students, as well as Casa Colina health professionals and staff, to collaborate on research. Other ideas being explored include collaborations involving La Verne's new physician assistant program, and La Verne military veterans in the program could be placed in clinical rotations with veterans at Casa Colina, creating an atmosphere of veterans helping veterans.
La Verne students majoring in kinesiology, health services management and gerontology could pursue internship and educational opportunities at Casa Colina through the partnership.
"We could not be more excited about this unique partnership with the University of La Verne," Loverso said. "The potential benefits to La Verne's faculty and students, as well as Casa Colina's patients, many of whom have served in the military, are immeasurable. The collaboration opens the doors to many research opportunities and we look forward to exploring them all."
Casa Colina and the University of La Verne are partners in the Convergence health care initiative, a program aimed at increasing the number of trained medical professionals serving Inland Southern California. This current agreement allows both entities to fulfill goals outlined in Convergence.
---