La Verne Alum Receives State Education Administrator Award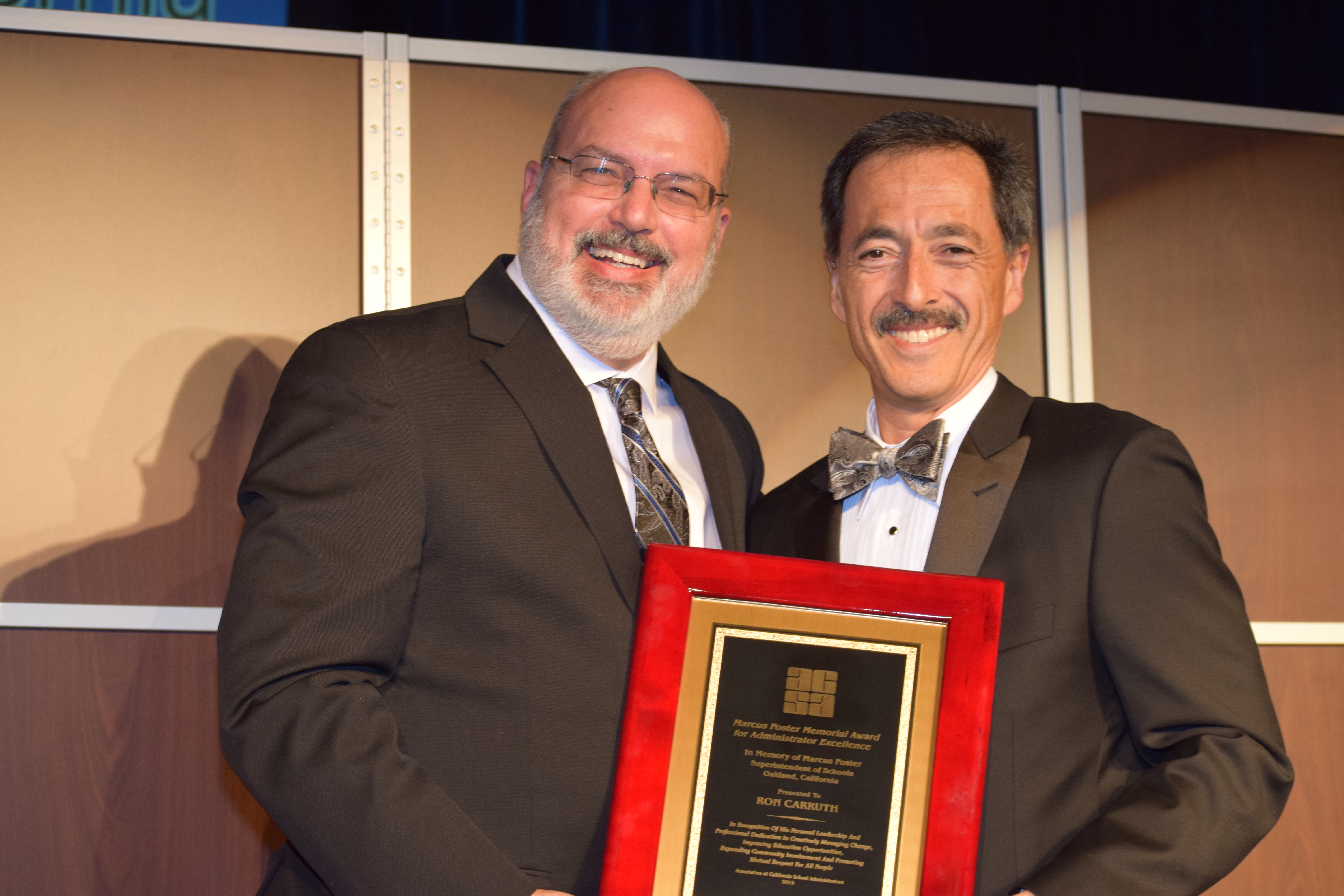 The Association for California School Administrators awarded University of La Verne alumnus Dr. Ron Carruth the Marcus Foster State Administrator of the Year Award in late 2015 for his inclusive management style and being a skilled manager for change.
Carruth, who has served as Superintendent for the Whittier City School District eight years, earned a Doctorate in Education from La Verne in 1997. The award he received in November at ACSA's Leadership Summit in Sacramento is named after an Oakland Unified School District superintendent who took risks to improve educational opportunities.
"Carruth well represents the values for which the late Marcus Foster stood — being a manager of change, fostering community outreach, and a willingness to try new ideas that will benefit students," ACSA officials said.
The honor comes with a $5,000 award, which Carruth says he plans to award to a college-bound student.
The organization cited Carruth's development of the Dad's Club as an example of his positive impact on the Whittier community. The group, which is open to parents, neighbors and friends of Whittier students, extends to all 11 schools in the district. It brings the community together for projects such as clean-up days on school campuses.
During his tenure, the district was designated by Great Schools as one of the Top 5 School Districts in California for Academic Progress.
Carruth credits many of the leadership skills he learned through the University of La Verne doctoral program as the foundation for his success.
"I learned a great deal about how to manage change and create high performing teams of people and shared leadership from the doctoral program," Carruth said.  Those critical skills and practices have allowed me to help effectively lead in a time of great change and also achieve outstanding results with great collective ownership of our work. I truly learned from great academic leaders and practitioners while at ULV."
Carruth serves on ACSA's State Superintendents Council and is currently president of the California City Superintendents Association.
He previously served as Assistant Superintendent of Educational Services for the Whittier Union High School District and Principal of California High School.  Before that, he taught and coached in the Covina Valley Unified School District and worked for the Hacienda La Puente Unified School District as an administrator.
---