University of La Verne FLEX Students Working With Heart of Los Angeles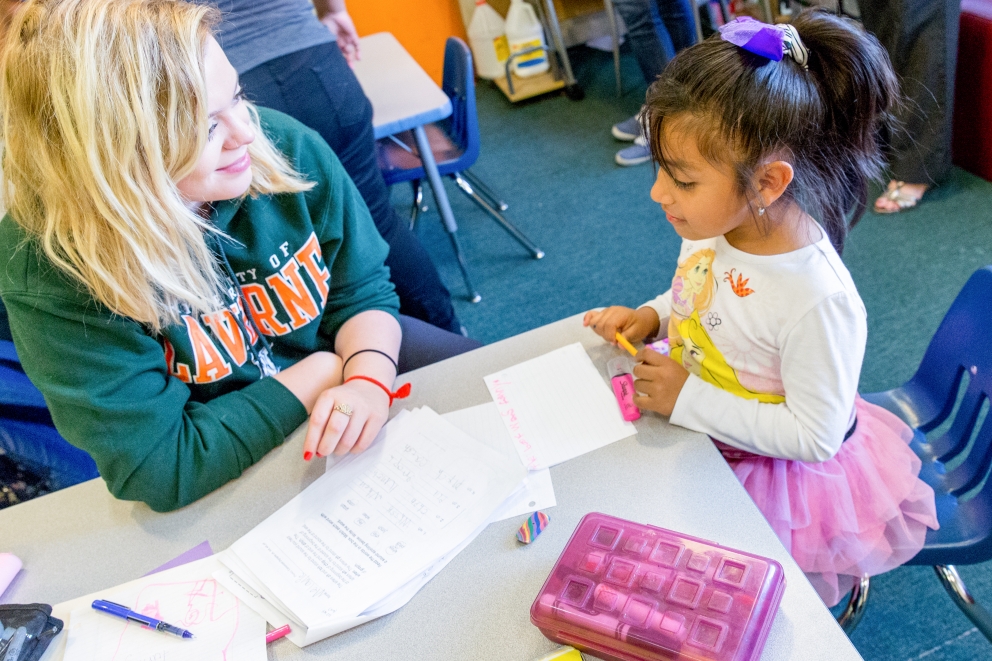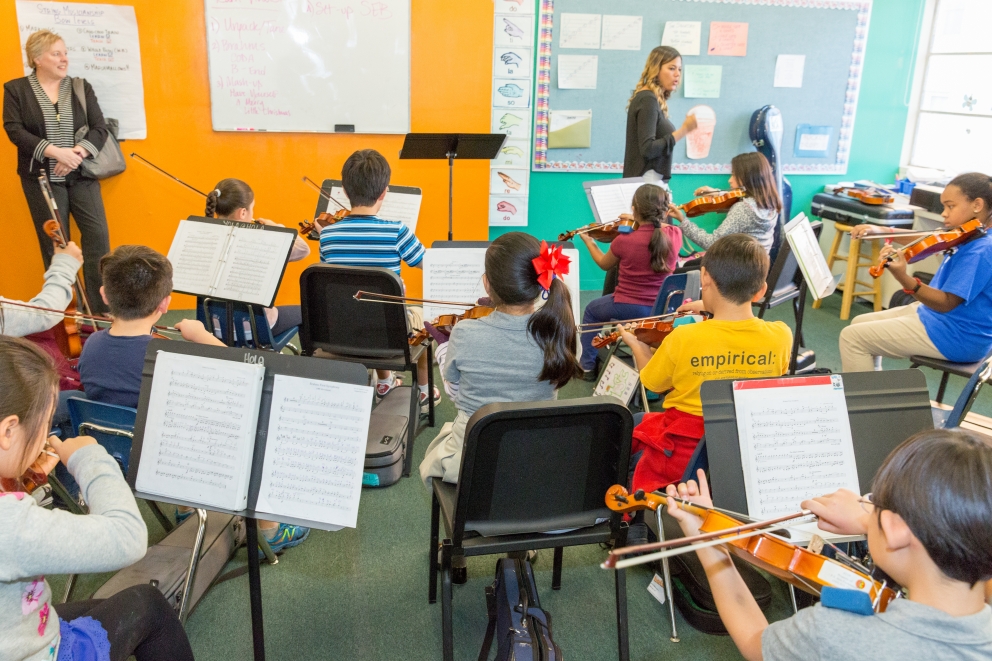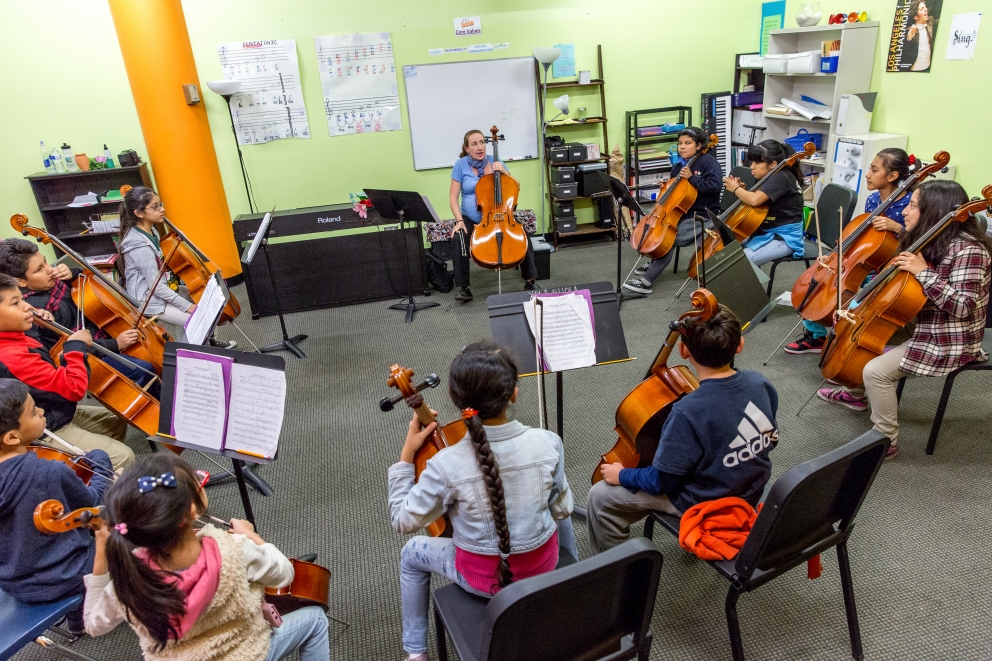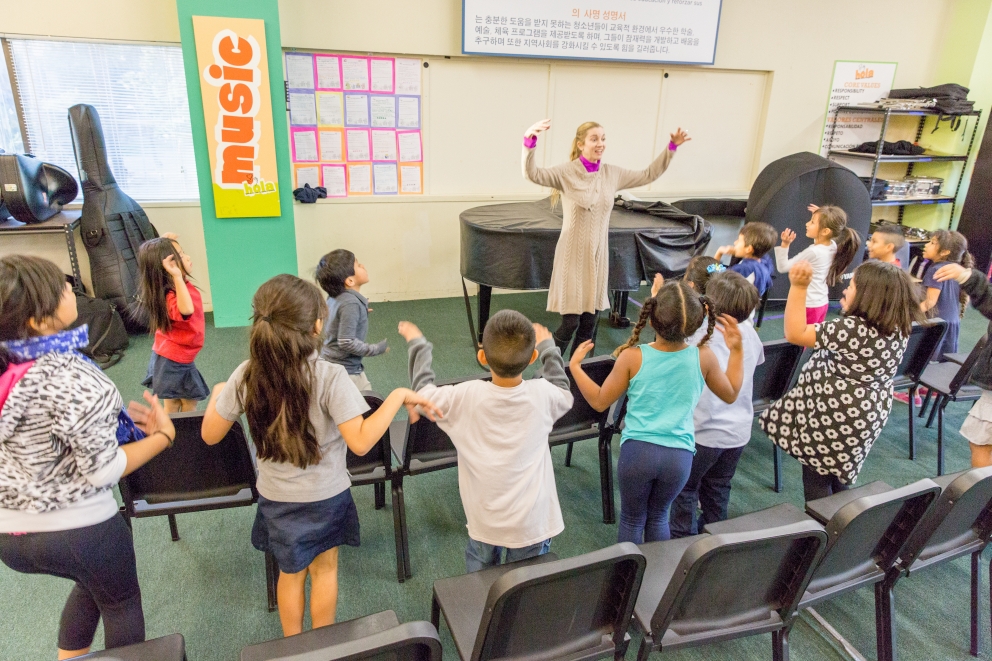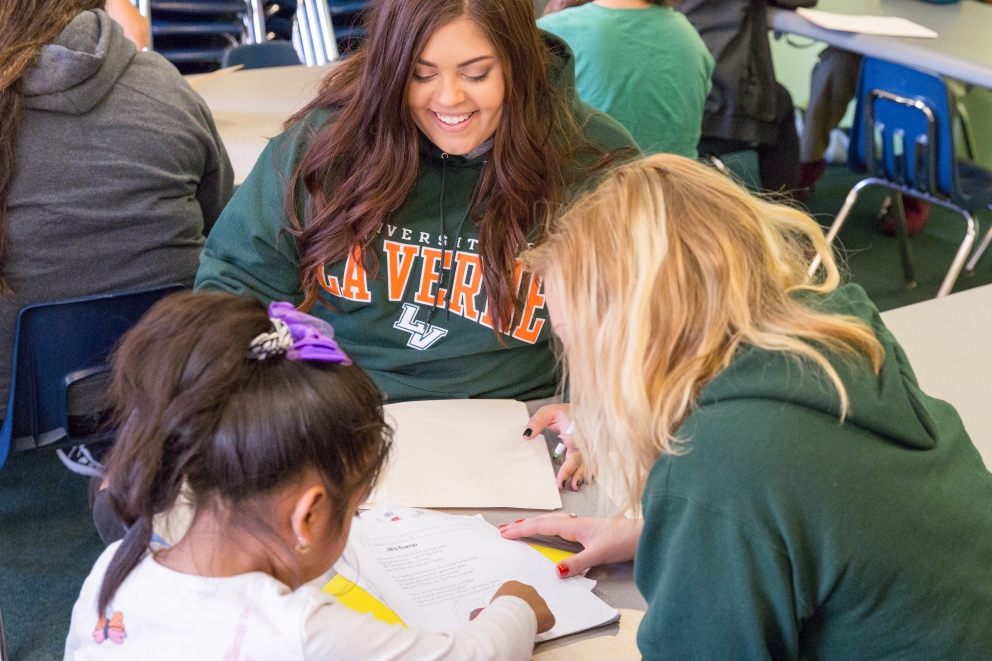 Dr. Lynn Stanton-Riggs saw a unique opportunity when she began teaching teachers at a music school in the Rampart district of Los Angeles two years ago.
The Assistant Dean of the College of Education and Organizational Leadership drew inspiration from the faces of underserved children learning to play the violin, clarinet and other instruments. The enthusiasm of the musicians molding those young minds was equally contagious.
"It's the most extraordinary place I think I've ever been," Stanton-Riggs said.
That place is Youth Orchestra Los Angeles at Heart of Los Angeles, an organization with which the University of La Verne has developed an informal partnership. Students in the Freshman La Verne Experience (FLEX) 14: Exploring Creativity learning community have been going to HOLA to learn about children's social-emotional development while tutoring the children in their school work. HOLA focuses on helping underserved children by providing quality free programs in academics, arts and athletics.
Through HOLA, the Los Angeles Philharmonic and community partners provide free music instruments, training and academic support to students from underserved neighborhoods. The goal is to empower children to become "vital citizens, leaders, and agents of change," according to the group's website.
Stanton-Riggs, who has been working with Director of Civic and Community Engagement Marisol Morales, hopes to expand the partnership to include more students, both in undergraduate and graduate levels in the future.
Stanton-Riggs, one of only two certified trainers in "Conscious Discipline" curriculum in California, received a request to teach the curriculum to HOLA instructors in 2013. The philosophy behind the curriculum is that in order to maintain a productive learning environment, teachers must learn to behave the way they want their students to behave.
"This 'adults first' model focuses on social-emotional learning as the foundation for classroom management," Stanton-Riggs said. "Once teachers understand the vital link between emotional self-regulation and learning, classroom management becomes more about teaching vital life skills than correct student behavior."
She wanted to provide students in her FLEX class "Understanding Children's Emotions Through Creativity" with experience working with children, while also addressing FLEX's community engagement aspect.
"Our students got to go in and watch Conscious Discipline in practice while they're learning about children's social-emotional development in the FLEX class," she said.
Emie George, coordinator for YOLA at Heart of Los Angeles, said the organization is thrilled to partner with the University.
"Though each La Verne volunteer could only come once a week, they supported our tutoring staff incredibly and it was clear that some of them formed solid relationships with our students," George said. "La Verne volunteers enhanced our ability to provide academic mentoring and tutoring to students — a valuable resource that some of our YOLA at HOLA students may not have access to at home. We look forward to a lasting and continued partnership with La Verne in different capacities and are excited to see what 2016 has in store!"
---