University of La Verne 2017 Commencement to be a Family Affair; 1,500 Cleared to Graduate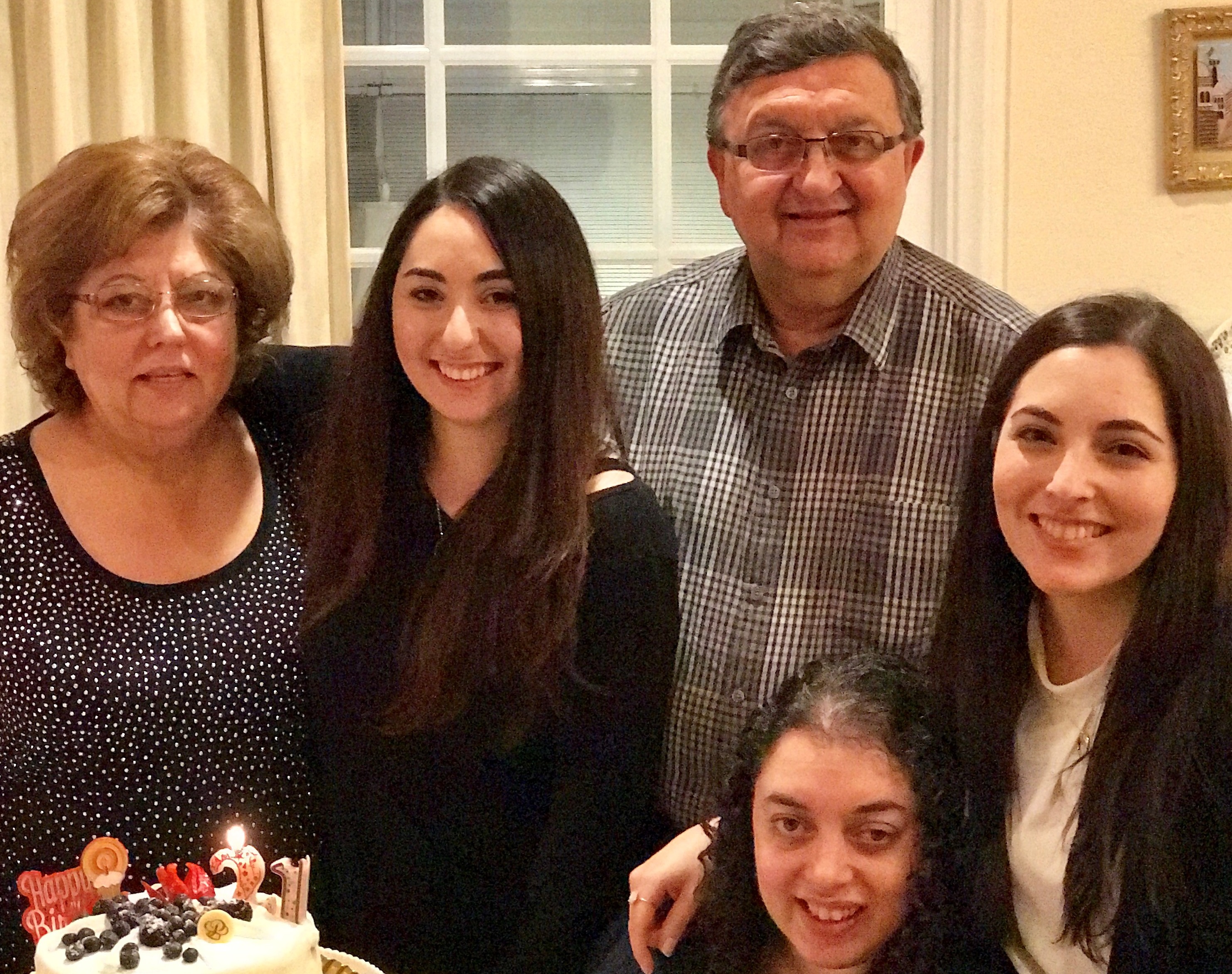 Photo: From left Sona, Nanor, Raffi, Sareen and Lorig Zinzalian.
University of La Verne's 2017 Spring Commencement on May 27 will include several parents graduating with their children and one woman who is the fifth person in her family to graduate from the university.
Nearly 1,500 students have been cleared to graduate and will receive bachelor's, master's and doctoral degrees during two ceremonies at Citizens Business Bank Arena in Ontario.
Nanor Zinzalian of La Verne, who is receiving a Bachelor of Arts in communication, is the fifth person in her immediate family to graduate from the University of La Verne. Her parents, Raffi and Sona, met and fell in love at the university in the 1970s. Her two sisters, Lorig and Sareen, are also alumni. She followed in her parents' and siblings' footsteps.
"I had heard so many amazing stories from my parents and my older sisters about what they experienced at this university," she said.
Zinzalian plans to continue her education through the University of La Verne's Master of Business Administration program.
LaLeesha Hicks, who is receiving a Bachelor of Arts in business administration, will be participating in morning commencement ceremonies with her mother, Augustine Scott-Hicks, who is receiving a Master of Education. They are both Diamond Bar residents.
"We went in striving to stay on schedule and I took on more classes in an effort to graduate together," LaLeesha Hicks said.
Allison Staumont, an international studies major, and her father, John, a principal in the Los Angeles Unified School District, realized in their second year of studies that they had a chance to graduate together so they worked toward that goal. Staumont will be receiving a bachelor of arts in international studies and her father will be receiving a Doctorate of Education during the morning ceremony. They are La Habra Heights residents.
"I loved the undergraduate approach to inclusive and diverse learning and my dad heard great reports of the doctoral program," Allison Staumont said.
Maria Contreras-Sweet, former administrator of the United States Small Business Administration, will deliver the address at both ceremonies.
What: University of La Verne 2017 Spring Commencement
When: Saturday May 27. 10 a.m. – College of Arts and Sciences and the LaFetra College of Education. 3:30 p.m. – College of Business and Public Management
Where: Citizens Business Bank Arena, 4000 Ontario Center Parkway, Ontario
---