University of La Verne Honored for Fundraising Excellence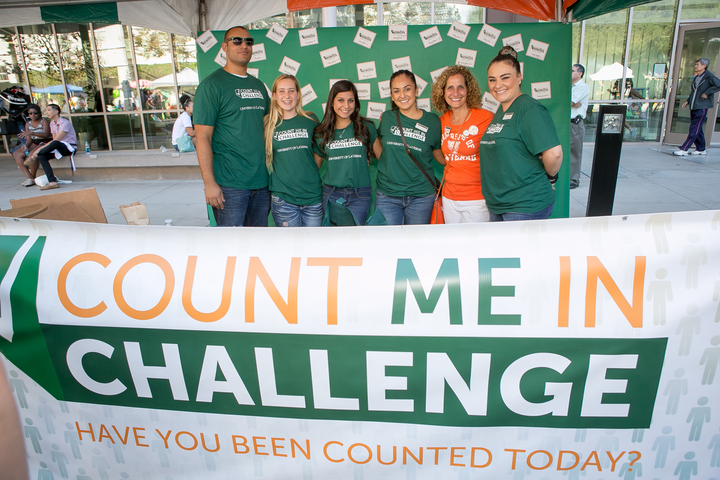 The University of La Verne has received national recognition for excellence in higher education fundraising.
The Council for Advancement of Higher Education (CASE) has presented the university with the annual Educational Fundraising Award, one of highest honors in the field. The award recognizes private universities with endowments under $1 billion that have shown the greatest improvement in fundraising over the past three years.
"The University of La Verne is flourishing," President Devorah Lieberman said. "Our students and faculty are receiving national attention for their achievements, and that has created a swell of support from our friends, alumni, and community partners. This award recognizes their generosity, as well as the leadership and hard work of our Board of Trustees and Office of University Advancement."
Fundraising at the University of La Verne increased by 134 percent between 2013 and 2016, with much of the growth coming from the support of trustees and alumni.
During that time, the university received a $10 million gift from Trustee Tony LaFetra to support the LaFetra College of Education. Hundreds of new alumni also became involved through the Count Me In Challenge, which raised more than $500,000 and bucked a national trend in higher education of declining alumni engagement.
The fundraising success ties closely to the university's 2020 Strategic Vision, which launched in 2011. That outlines goals for heightening educational excellence, strengthening finances, increasing visibility, and improving facilities and technology.
As the university has delivered on that vision, full-time faculty have grown 27 percent, construction projects are complete or are underway, and new academic programs and student support services are being rolled out, energizing donors.
In choosing award recipients, a panel of CASE expert judges weighed a range of factors that contributed to the university's significant fundraising growth over the three-year period. They praised the university for its leadership, giving by trustees, and alumni support.
"We are honored by this recognition, but students are the real winners here," said Sherri Mylott, vice president of the Office of University Advancement. "Even modest gifts help them achieve their educational dreams. There is no greater impact on a young person's life than education, and we are grateful to the many friends who are helping to make those dreams a reality."
---