More than 650 Graduate in University of La Verne Winter Commencement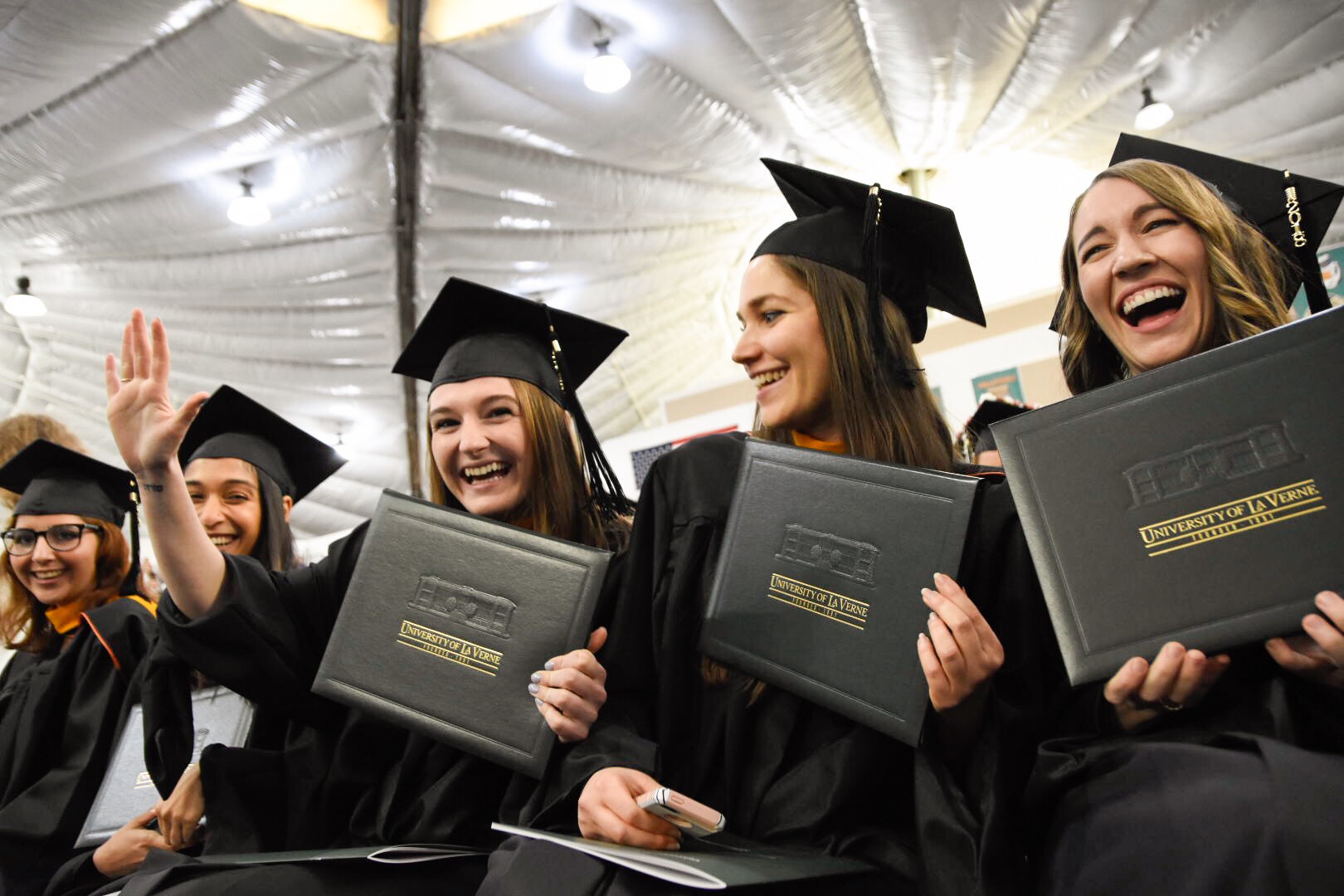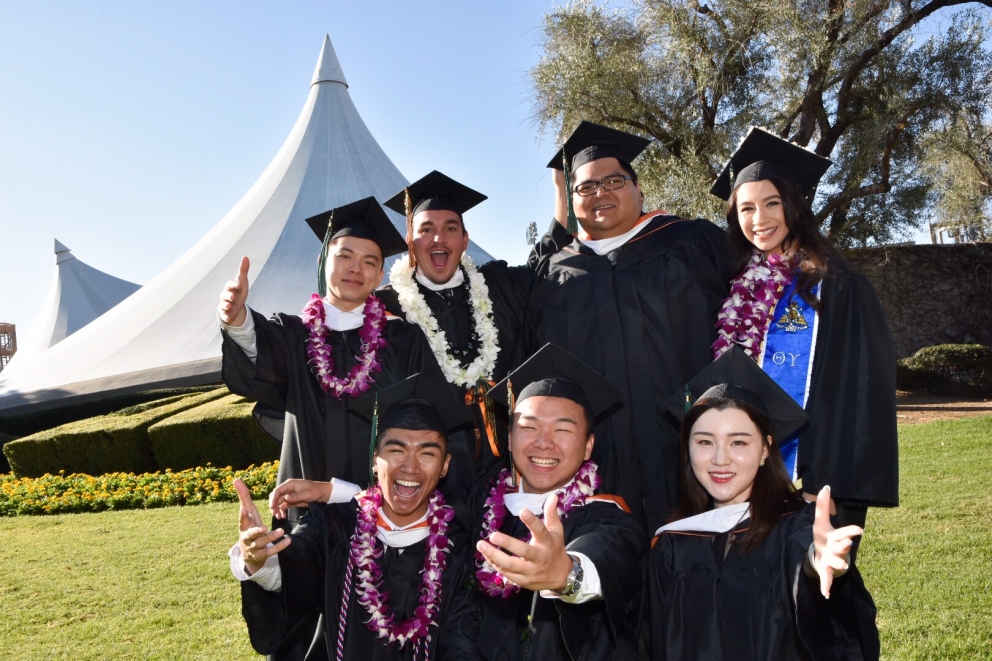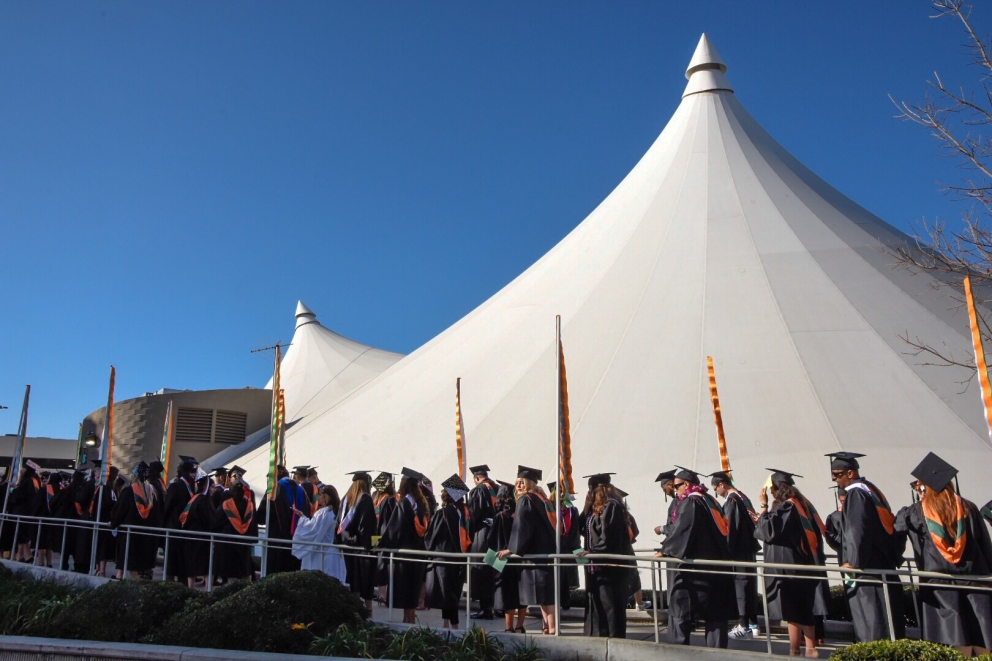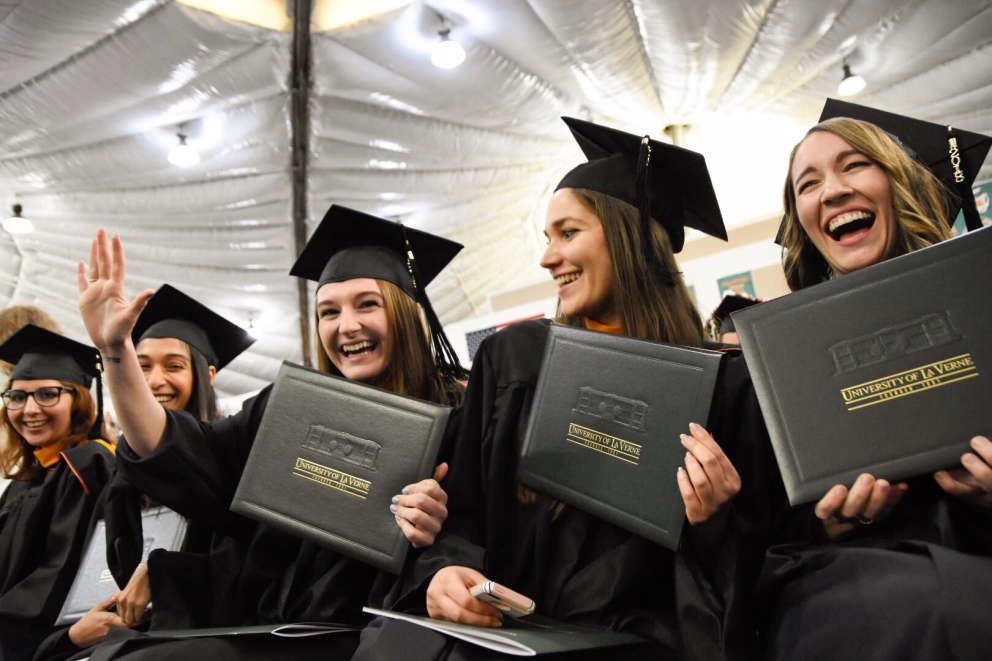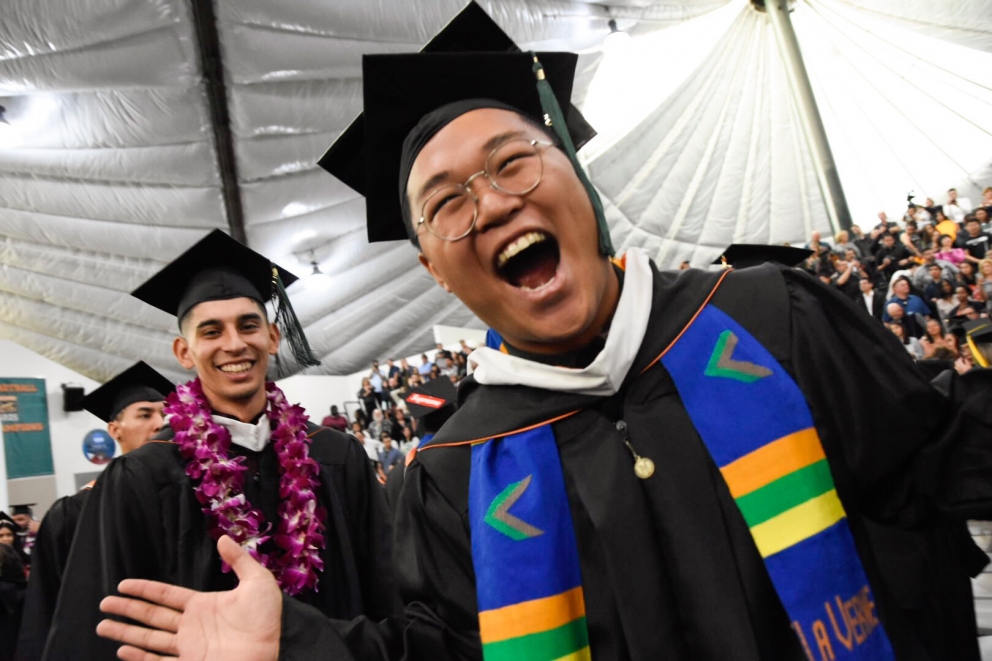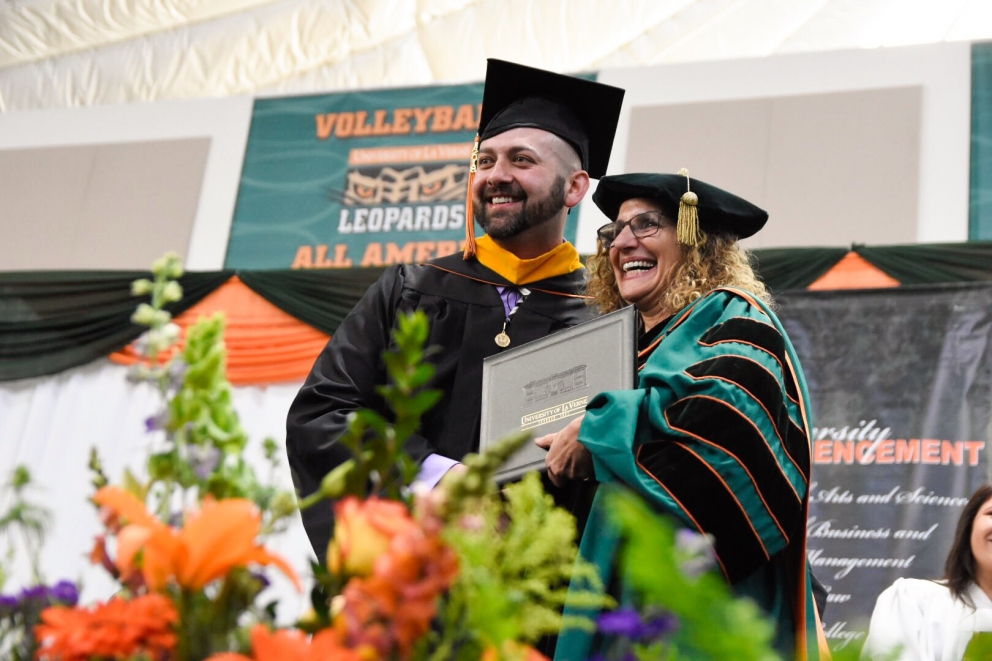 More than 650 students from the University of La Verne's College of Arts and Sciences, LaFetra College of Education, and College of Business and Public Management graduated during Winter Commencement ceremonies on Feb. 3.
During a series of three ceremonies in the Sports Science and Athletics Pavilion, University of La Verne President Devorah Lieberman encouraged them to take their knowledge and skills out into the world to improve the lives of others.
"Keep the light of your intellectual curiosity burning bright. You have a limitless capacity to better the world," she said.
Silva Katchiguian, an alumna and activist, served as keynote speaker for the College of Arts and Sciences ceremony. She shared with graduates the story of her escape from war-torn Lebanon to illustrate the importance of perseverance and remaining true to your roots.
"All life lessons that nurture you into recognizing who you are and what you stand for are a result of the values instilled in you by your roots – your families, families you are born into, families you create, and the families you make through your own choosing," she said.
Student speaker, Mary Hanna, delivered her speech called "Immersing Yourself in Your Passion."
David Villarino-Gonzalez, CEO of the Farmworker Institute of Education and Leadership Development, told graduates of the LaFetra College of Education during his keynote address that educators have a very important role to play in influencing children and adult learners.
"It is your job to change your students' experiences by making their little victories a big deal. It is your job to build their confidence, and it is your job to have the humility to listen to their ideas, to recognize their leadership, and to motivate them," Villarino-Gonzalez said.
Student speaker, Kelly Sera, shared her speech called "The Takeaway."
Alumna Martha Daniel, CEO of the cybersecurity corporation Information Management Resources, Inc., gave the keynote address for the College of Business and Public Management. She recalled her path to success, which included growing up in the segregated south and marching with the Rev. Dr. Martin Luther King, Jr. She urged graduates to be survivors, to be undeterred in pursuing their goals, and to embrace all of the ups and downs  that come their way.
"As you go through life you will experience hardships. You will experience some joys, some mistakes, some discouragements," Daniel said. "But when you mix all of those experiences together, you will find it has made a better you."
Student speaker Daniel Luberto delivered a speech called "Never Quit."
---