College of Law Debuts Closing Argument Competition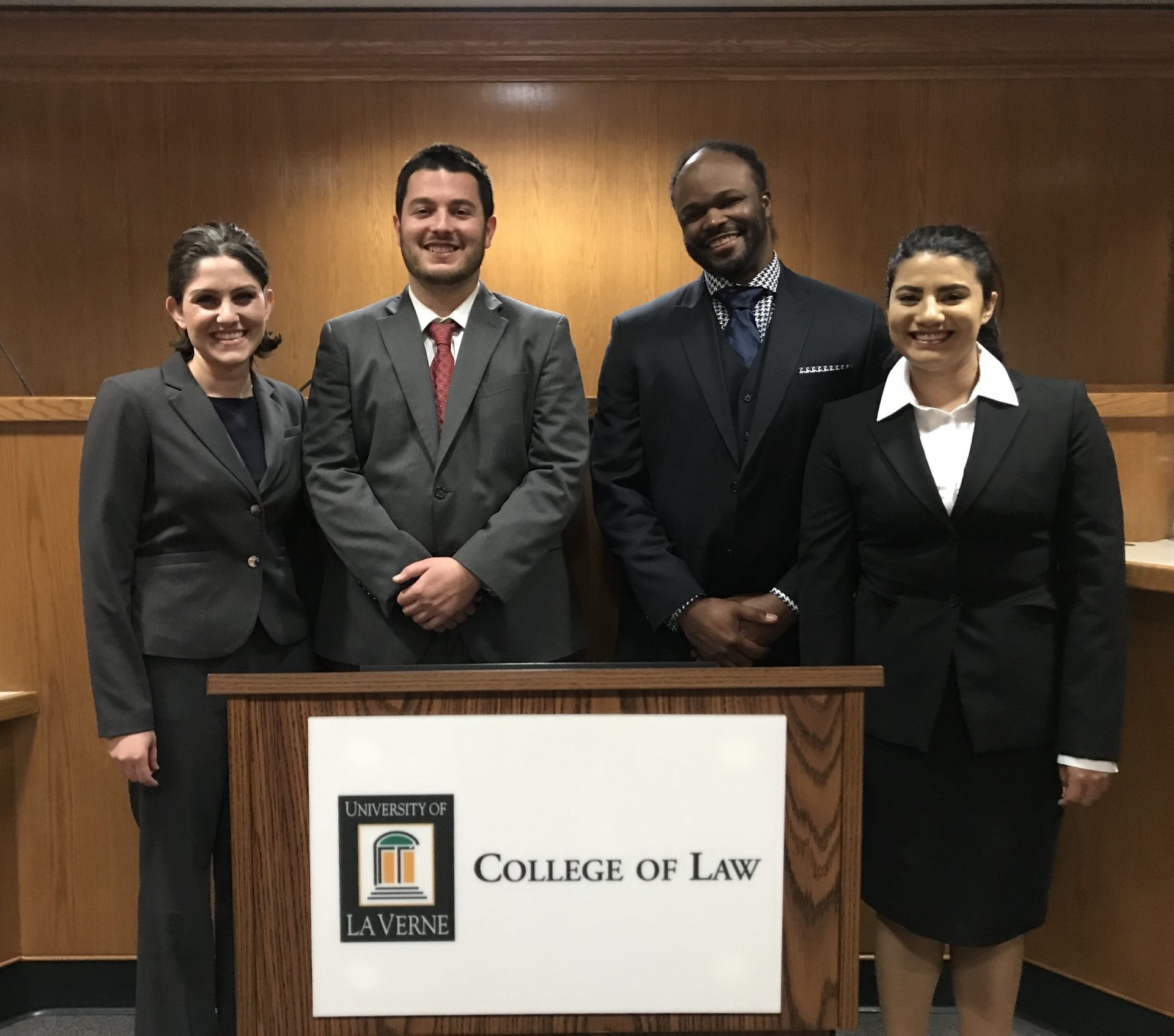 Sixteen students from the University of La Verne College of Law played the roles of prosecutors and defense attorneys in the college's first Closing Argument Competition this semester. The event, sponsored by the Public Interest Law Foundation, tested students' skills by having them present closing arguments in a criminal case to a mock jury composed of university faculty and attorneys from the community.
Students presented arguments in a case that involved two men who got into a fight outside of a restaurant.
Four students – Micah Carter, Vania Caro, Zachary Mehr, and Holliann Morro – advanced to the championship round.
"The decision was so close," said Khristopher Crumby, the law student who organized the competition. "We had six judges and they were deadlocked."
In the end, a first-place plaque and a $200 scholarship went to Carter. Judges awarded a second-place plaque and a $150 scholarship to Mehr.
Crumby was inspired to create the competition at the College of Law after he participated in a similar competition over the summer hosted by the Riverside County District Attorney's Office.
Crumby, one of 45 participants from around the world, placed fifth in that contest and his classmate, Veronica Rivas, came in first.
"It was a very humbling experience," he said. "It really brought out the best in me."
Crumby, who wants to become a prosecutor, said he hopes the competition becomes a tradition on campus.
"Now that we know how to do it, hopefully in the future we can open this up into a full-blown competition where we're inviting other schools," he said. "That's the ultimate goal."
---