University of La Verne Announces $125 Million Comprehensive Campaign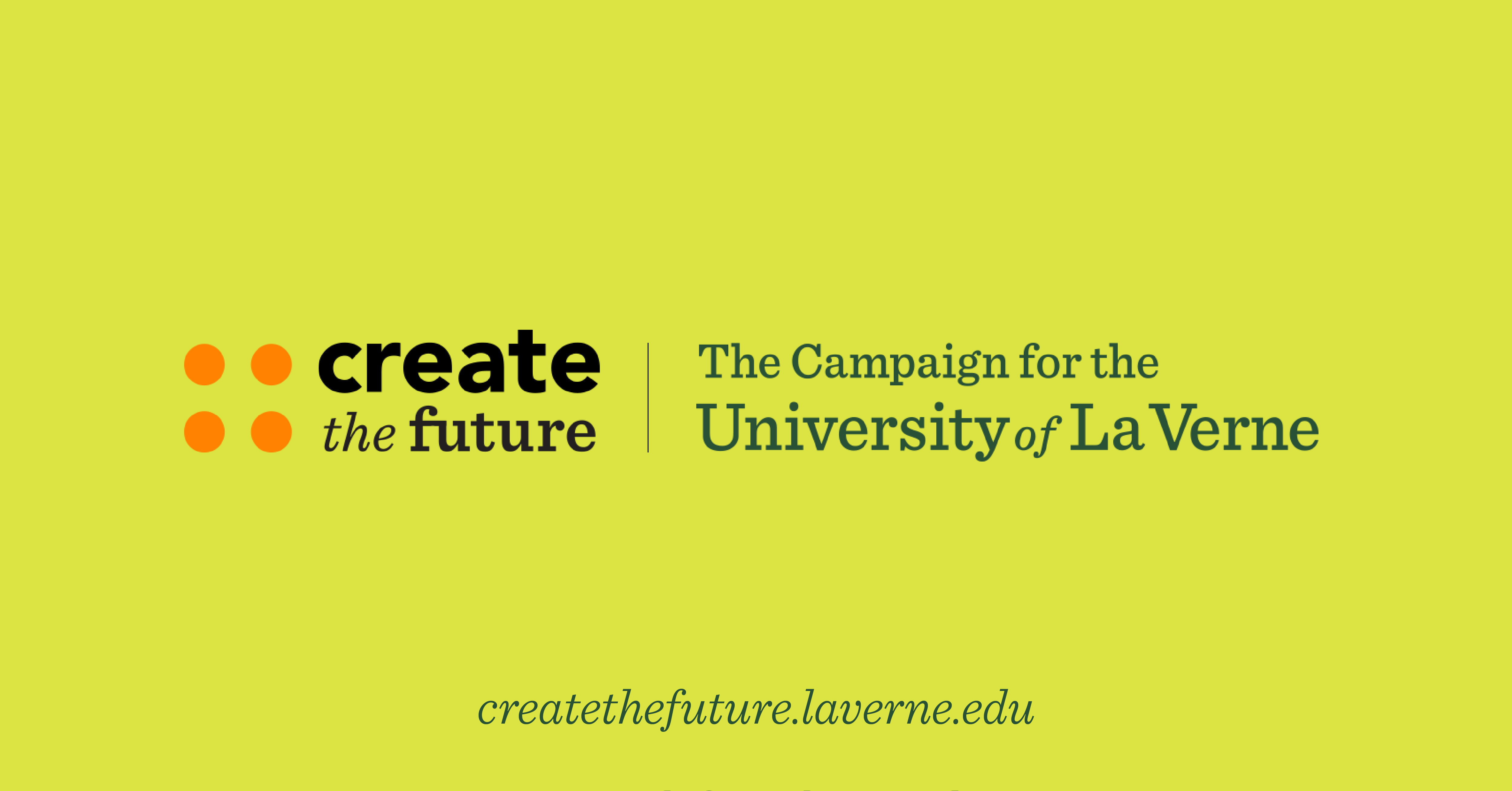 The University of La Verne has announced a $125 million comprehensive fundraising campaign, the largest such initiative in the institution's 126-year history.
Create the Future: The Campaign for the University of La Verne will support student scholarships, new facilities, faculty teaching, and other key initiatives that will enable the university to elevate minds and inspire greatness for decades to come.
"This is a historic moment for the University of La Verne," President Devorah Lieberman said. "Create the Future: The Campaign for the University of La Verne stands as the largest ever launched in our 126 years, and I am proud that we have already surpassed 65 percent of our goal. The tremendous generosity shown by the Leopard community is a testament to contributions the university makes to the lives of students and the community as a whole."
Lieberman announced the campaign amid a sea of orange and green balloons inside the Sheraton Fairplex Hotel and Conference Center during the university's annual Scholarship Gala on March 24. Guests included elected officials, business leaders, alumni, students, faculty, staff, and friends.
Although the campaign has just been announced, the university has received more than $82 million in gifts and pledges toward the $125 million goal.
Those gifts and pledges, totaling more than 24,000, have already made a meaningful impact: they have established 30 scholarship funds, supported four new research centers, and funded endowments for three faculty chairs.
They include an unprecedented $10 million gift from Anthony "Tony" LaFetra to name the LaFetra College of Education, as well as a generous donation from Art and Sarah Ludwick '94 to support the construction of the new Ludwick Center for Spirituality, Cultural Understanding, and Community Engagement.
"This campaign will have a lasting impact on the lives of students," Board of Trustees President Luis Faura said. "And that impact extends globally, as our more than 80,000 alumni are out in the world serving others and solving issues on local, national, and international levels."
Priorities for Create the Future include:
Student scholarships
Attracting and retaining distinct faculty
Educating students to become compassionate citizens
Providing quality learning experiences that extend beyond the classroom
Expanding modern facilities, technology, and learning methods
Founded in 1891 and located 35 miles east of Los Angeles, the University of La Verne is a private, nonprofit, comprehensive institution founded on four core values: lifelong learning, ethical reasoning, civic and community engagement, and diversity and inclusivity. The university serves more than 8,000 students on the historic La Verne campus as well as across nine regional campuses and online.
More information on the comprehensive campaign can be found at createthefuture.laverne.edu.
---