Dolores Huerta Visit, Film Screening Draws Hundreds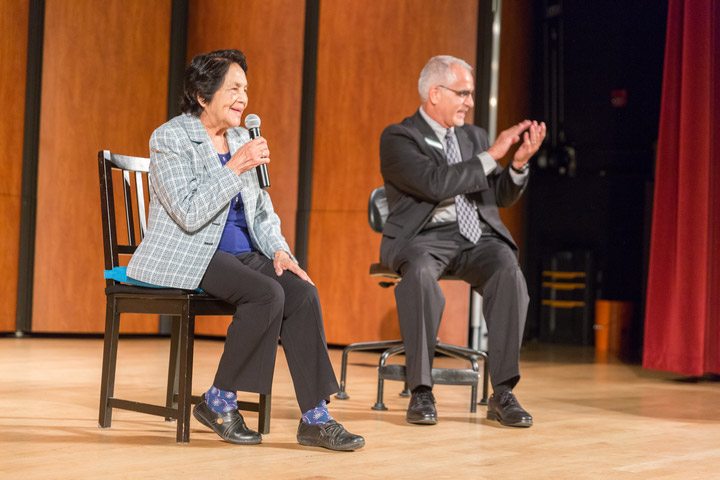 Gallery of Images
The University of La Verne welcomed civil rights activist Dolores Huerta to campus on March 30 for a discussion and film screening.
Huerta, who co-founded the United Farm Workers with Cesar Chavez, talked to students about how they can become active in the community, and answered questions following a screening of a movie about her life.
Guests included students, faculty, staff, alumni, and community members, including Pomona Councilman Rubio Gonzalez and Michael Townsend, district representative of Senator Connie Leyva.
Gonzalez presented Huerta with a painting created by students from the United Pomona Valley Movimiento Estudiantil Chicanx de Aztlán (MECha).
---