Dignitaries, Campus Community Gather for Ludwick Center Groundbreaking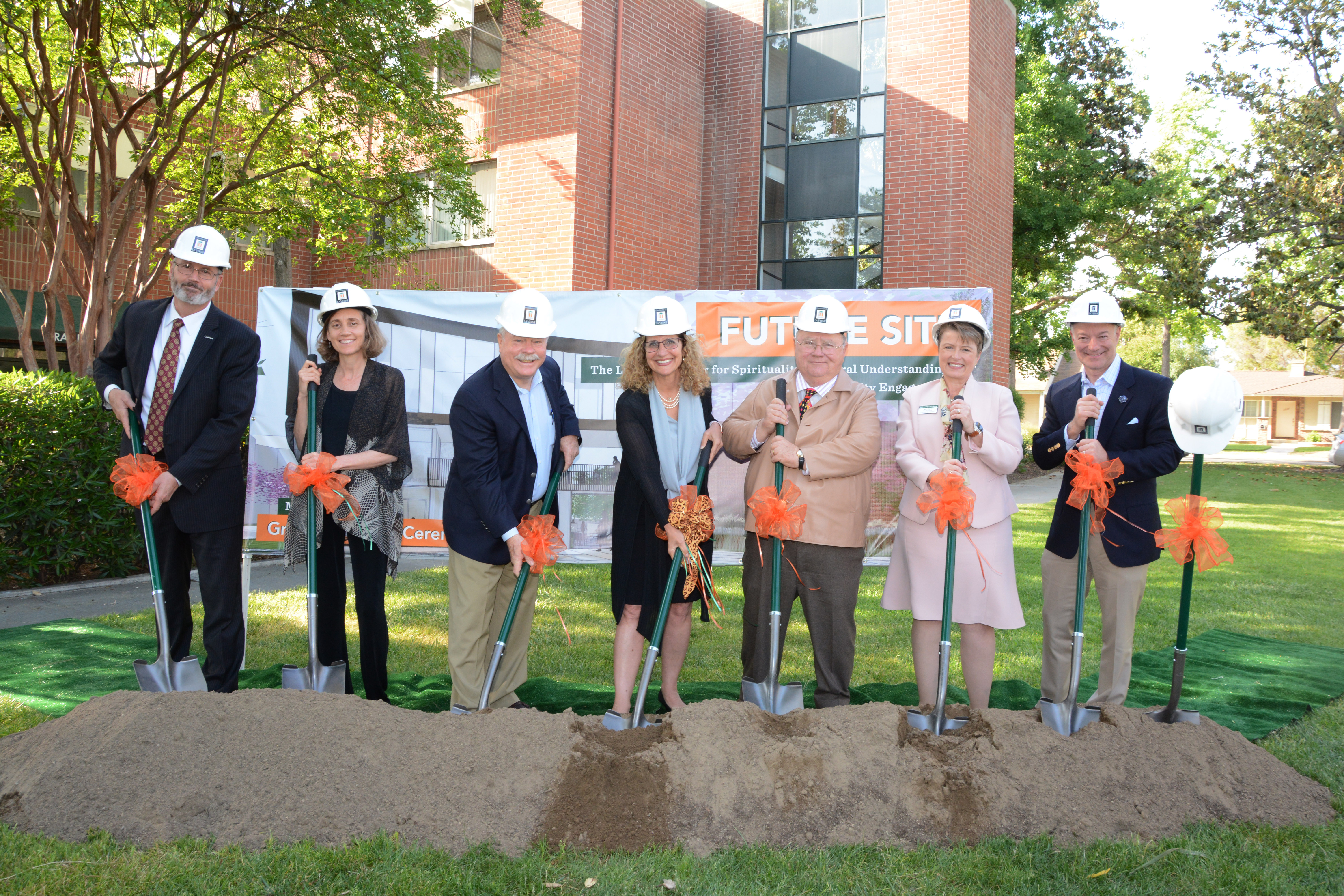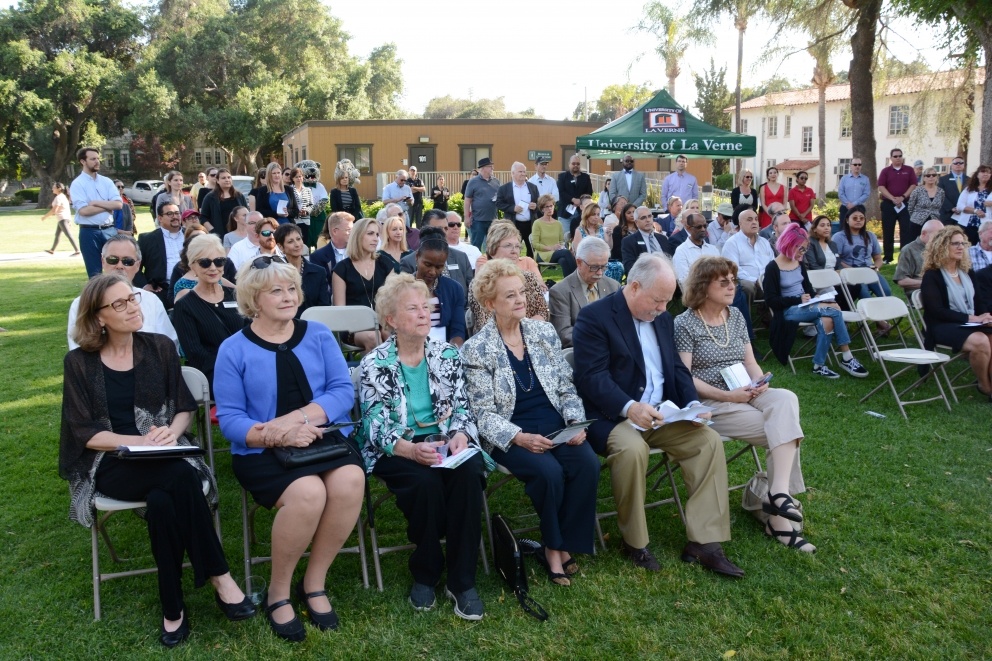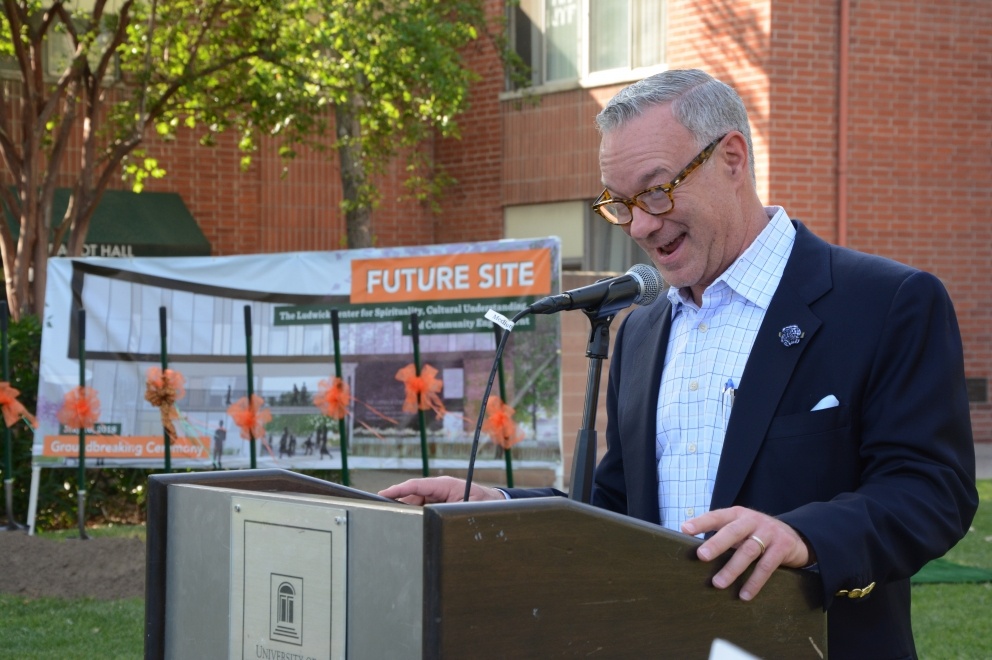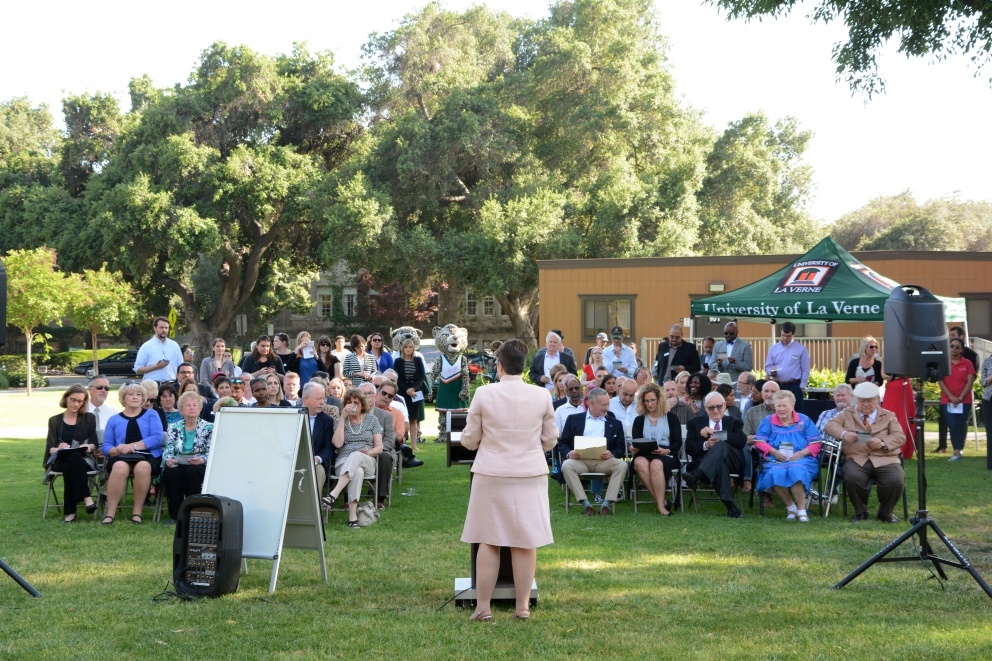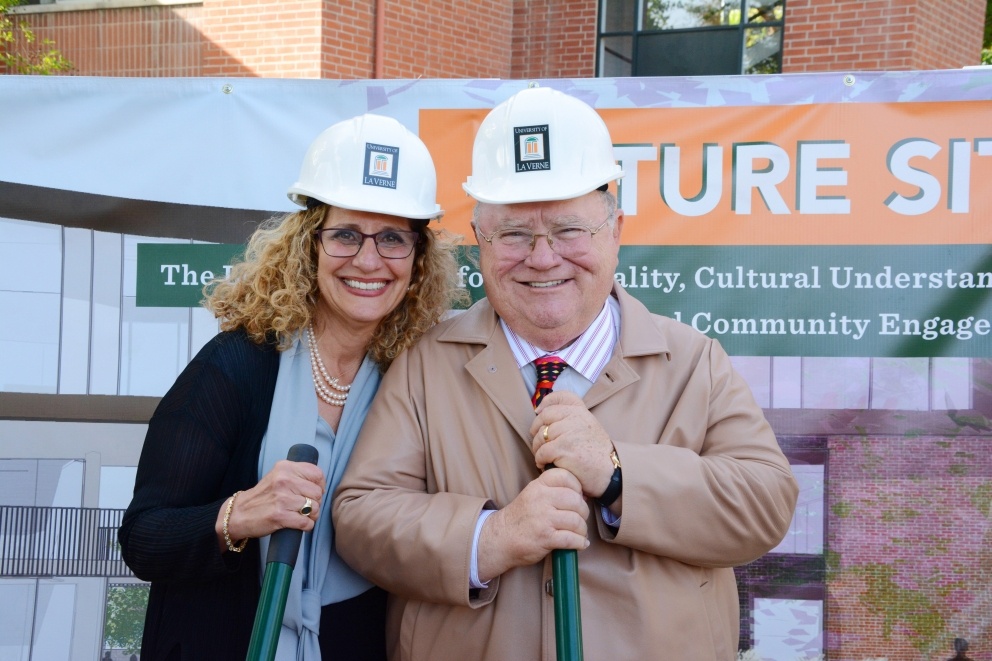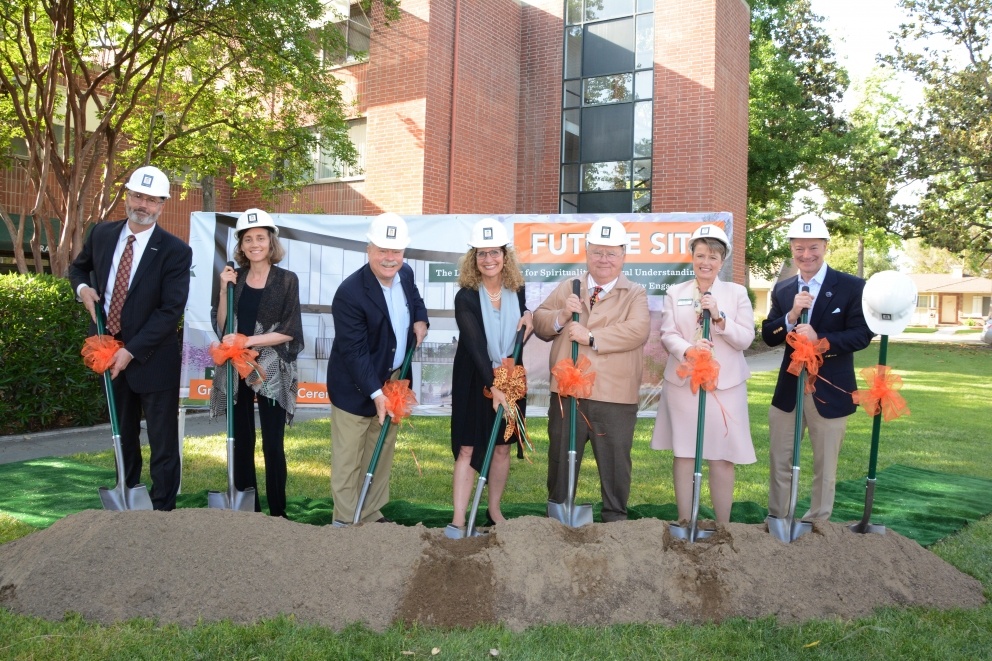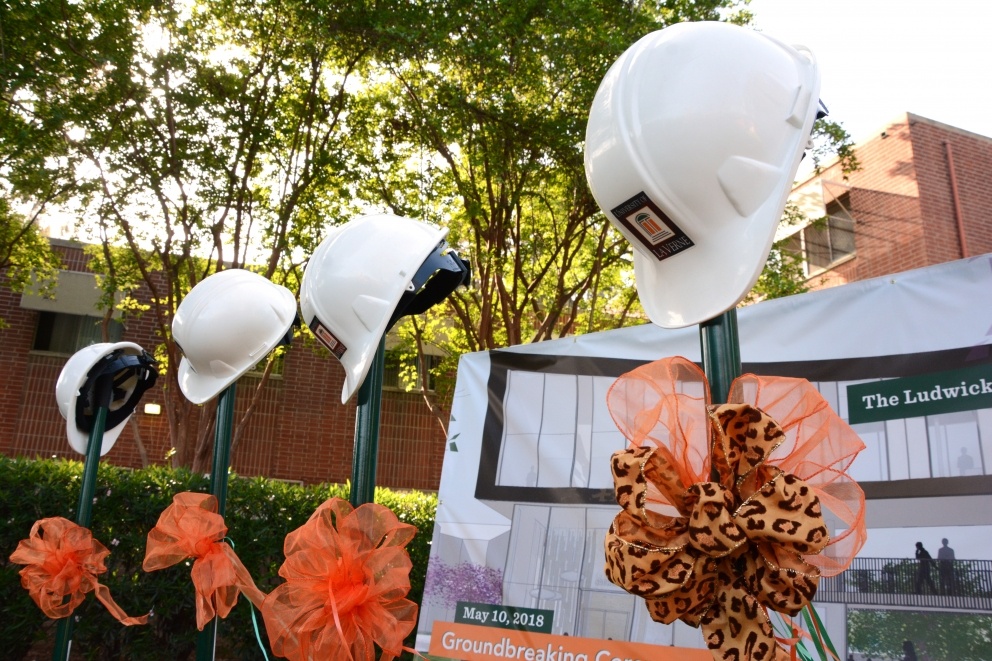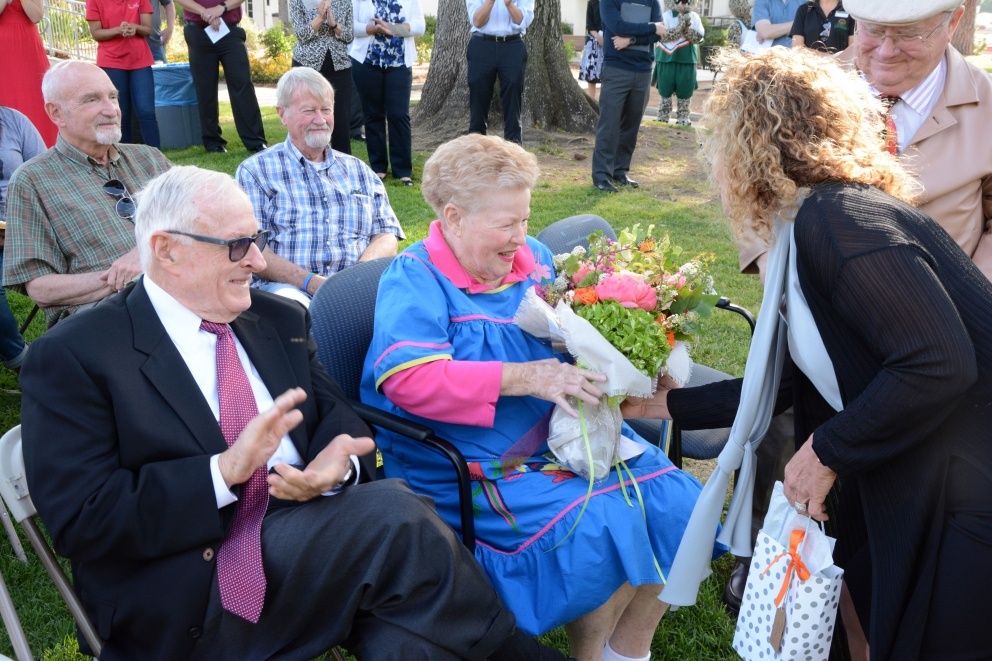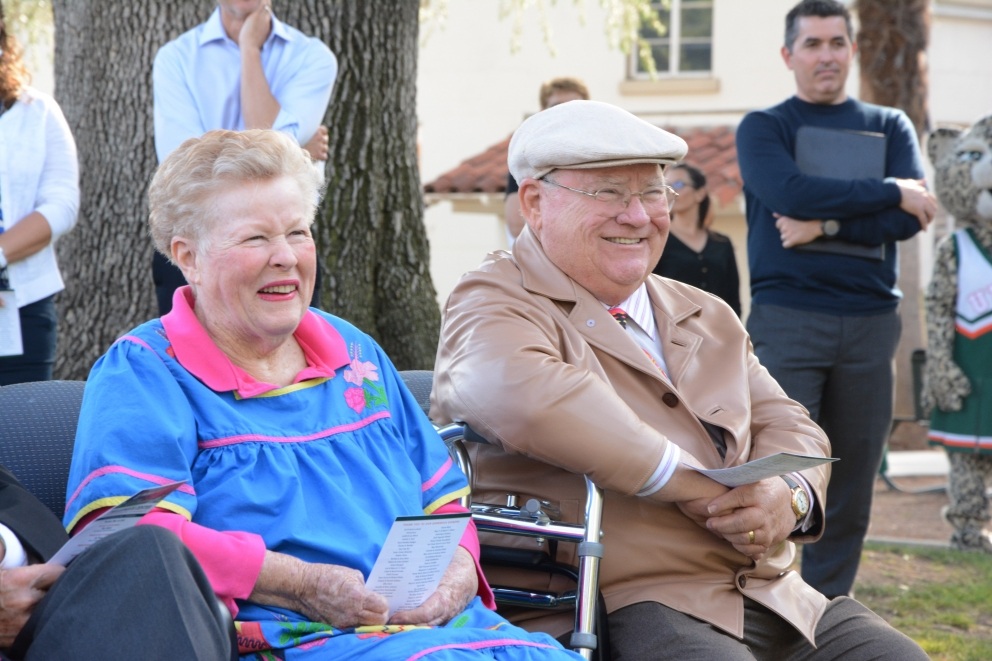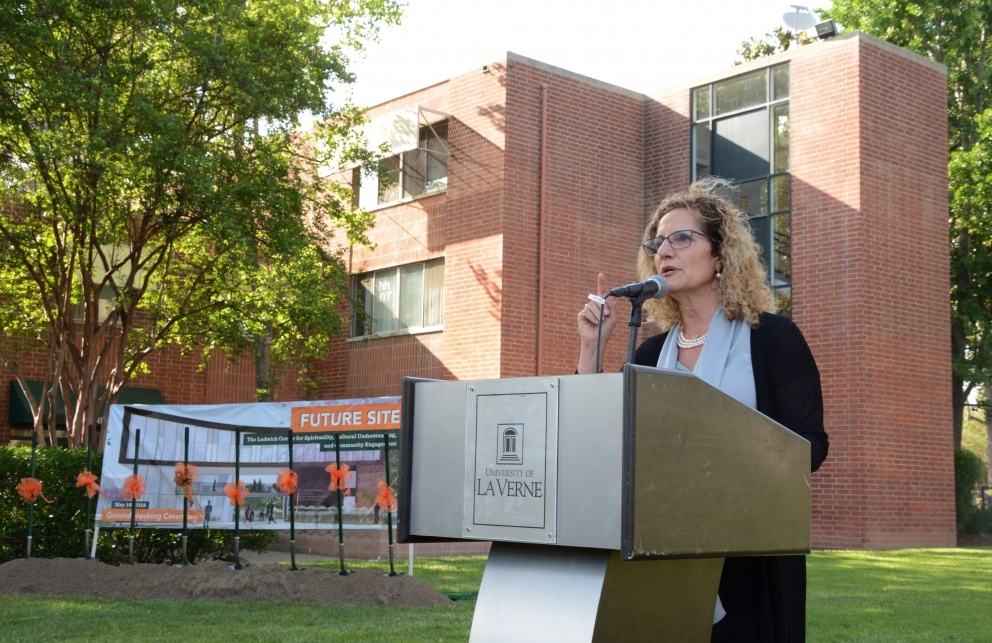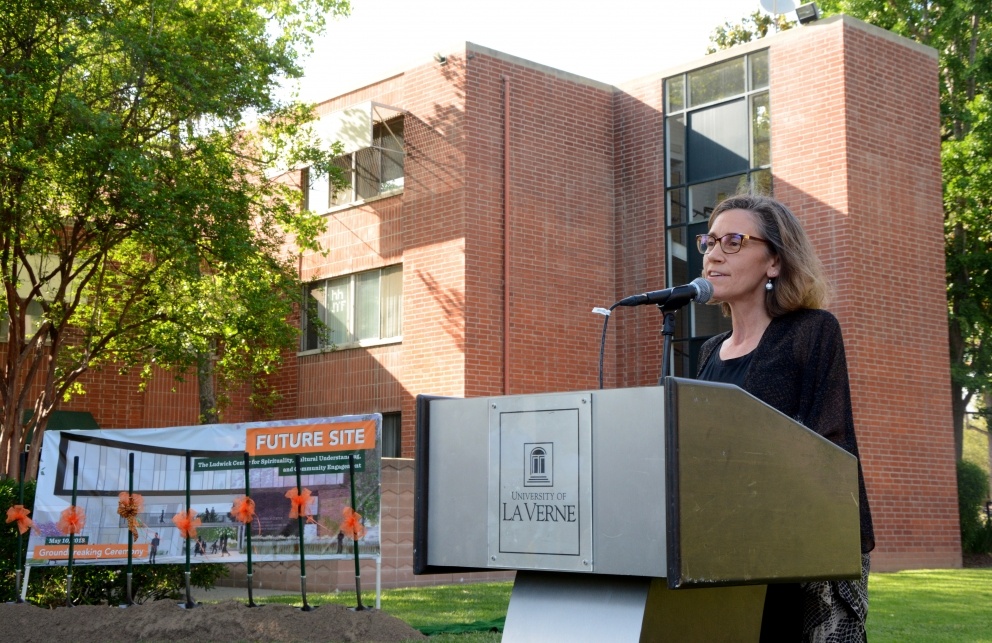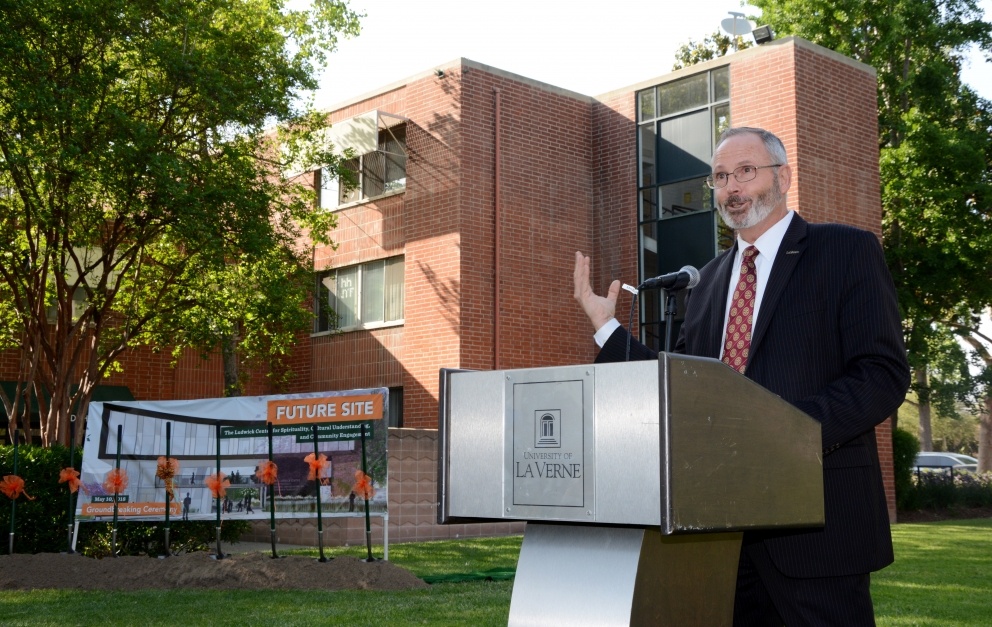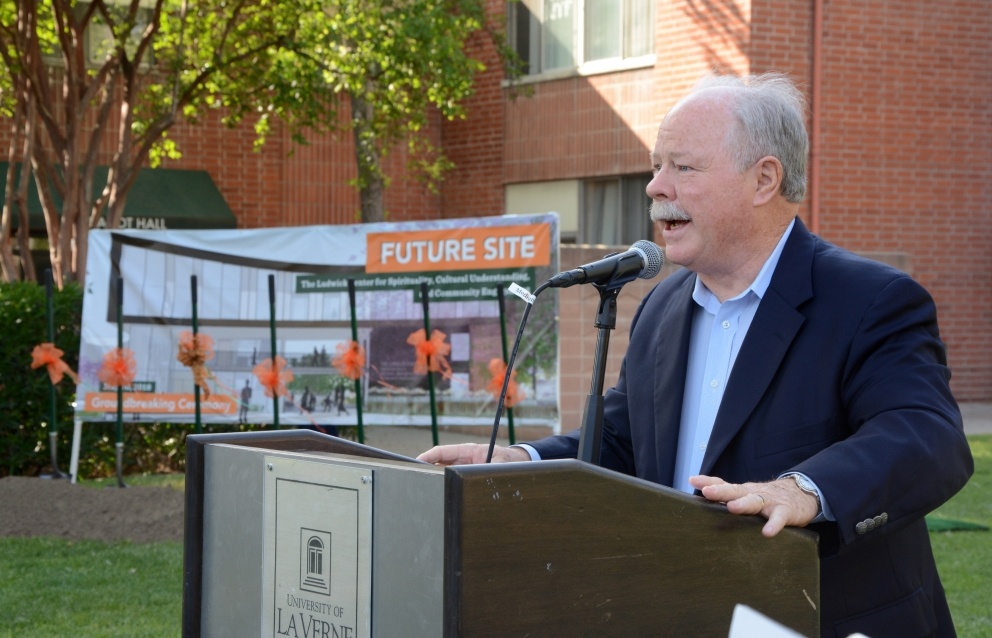 With the turn of a shovel, the University of La Verne celebrated the groundbreaking for the Ludwick Center for Spirituality, Cultural Understanding, and Community Engagement during a ceremony on May 10.
The multi-million dollar facility – supported by a significant gift by Art and Sarah Ludwick '94 – is projected to open in the Fall of 2019.
Standing before a crowd of more than 60 people, University of La Verne President Devorah Lieberman thanked the Ludwicks and other financial supporters of the project. A quality education starts with academic programs, but the center will be able to provide much more, she said.
"We know that education is not just about the academic programs, which are at the core, but it's also about nurturing the whole person, understanding each other's cultures and faiths, and knowing what it means to be a citizen giving back to each of our communities," Lieberman said.
The Ludwicks have shown generosity in numerous projects throughout the region, from the Child Development Center at the Fairplex to homes built by Habitat for Humanity, said La Verne Mayor Don Kendrick.
"They're advocates for kids and you see it in just about everything they do," he said.
University Chaplain Zandra Wagoner said the center, which includes a sacred space that will accommodate 125 people, was designed to build bridges between people of different traditions so those groups can work together to help others.
"We hope that this sacred space as well as the whole building can be a learning laboratory for our students and also a gathering place for our larger interfaith community in the arts of peacemaking," she said.
The facility will be located near the corner of Bonita Avenue and B Street. The Ludwicks' gift assures that, with additional fundraising, the project and facility will be completed as planned and will include new construction and the renovation of Brandt Hall.
The 19,000-square-foot center will also house the Office of Multicultural Services, the Office of Civic and Community Engagement, the Office of International Student Services, and the Office of Interfaith and Spiritual Life. Construction plans also include three classrooms, a group prayer and meditation room, a yoga and quiet room, offices, and space for collaboration, study, and work.
---