Campus Times, La Verne Magazine Win Prestigious Journalism Awards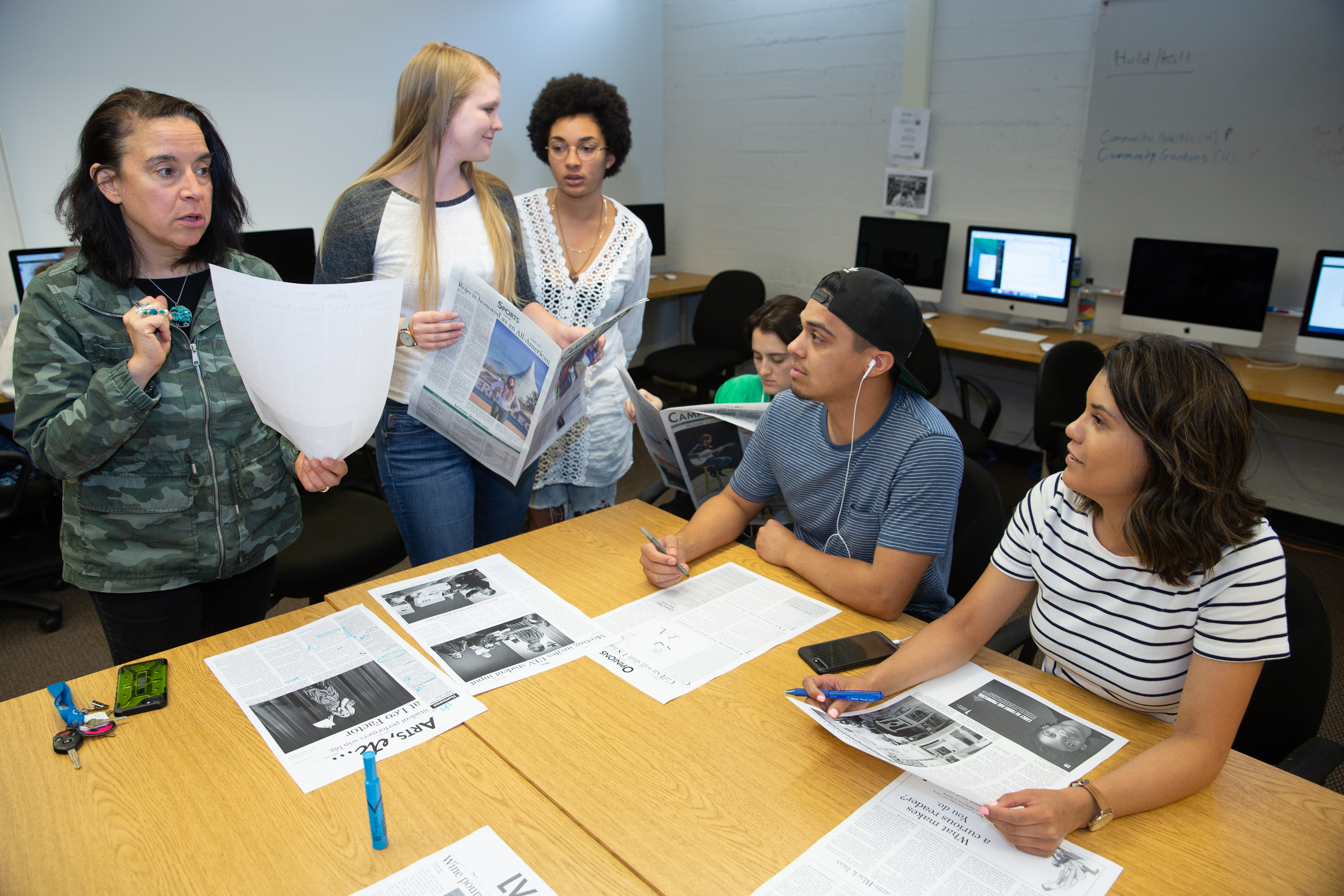 The Campus Times and La Verne Magazine won seven awards at the Society of Professional Journalists Mark of Excellence awards on April 28 in Los Angeles.
The awards are the latest in a long line of honors the publications have received, including two Silver Crown Awards from the Columbia Scholastic Press Association in March.
All students will advance to the national SPJ competition in the fall.
The SPJ winners and finalists are:
Brooke Grasso, senior journalism major and Gabriela Chikhani '17 – breaking news
Giovanna Zeloni Rinaldo '18 – general news reporting and sports writing; finalist in feature writing
Emily Lau '17 – finalist in nonfiction magazine writing
The publications were also honored as finalists in the best affiliated website categories.
George Keeler, professor of journalism and La Verne Magazine adviser, considered the recent awards an honor because the contests are considered prestigious and very competitive.
"Our students work very hard and produce incredible head-turning work. Winning these awards is a validation of that tour de force effort," he said.
Campus Times and La Verne Magazine rose above nearly 1,100 newspapers, magazines, and other college publications throughout the world to win Silver Crown Awards from the Columbia Scholastic Press Association.
CSPA announced the awards at its 2018 College Media Convention in New York. The newspaper and magazine both won in the print/online hybrid category.
"I'm thrilled," said Elizabeth Zwerling, professor of journalism and Campus Times adviser. "This is the second time we have received a crown award in the time I've been here."
Lau and Grasso – who served as Campus Times editors during the judging period – credited the hard work and talent of the newspaper's staff.
"Everyone put in so much dedicated time and effort into their articles, photos, or editing, and I think it really showed," said Lau, editor in the fall of 2016. "It was the total efforts of everyone involved that made this award possible."
The Campus Times has won more than 20 CSPA Gold Medal Awards since 2001. The paper received a Gold Crown Award from CSPA in 2011.
Grasso, who was editor in the spring of 2017, pointed out numerous stories that stood out for her while she led the paper. Reporters covered everything from breaking news to political issues.
"I remember one day, one of the editors texted me that there were almost 10 cop cars and multiple ambulances outside of Bonita High School," Grasso said. "We drove over immediately and just started to talk to families, ask questions, and figure out what was going on. We felt like actual journalists in the real world."
Celene Vargas '17, editor of La Verne Magazine in spring 2016, said she was pleased to be a part of an award-winning team.
"La Verne Magazine and Campus Times both have a history of being award-winning student publications. Just look at all the plaques covering the walls in the newsroom!" she said. "Everyone worked so hard and I'm glad our efforts paid off and we were able to continue that legacy."
Founded in 1925 and based at Columbia University in New York, CSPA is one of the oldest, largest and most prestigious student journalism associations.
Campus Times is the weekly, student-run campus newspaper that covers the University of La Verne and surrounding communities. La Verne Magazine is a city magazine published by the university's communications department. Both publications are aligned with the university's academic programs in journalism and communications, giving students the opportunity to develop hands-on experience in writing, editing, and photography.
---