Author Lawrence Ross to University of La Verne Graduates: 'Your Degree is Your Ultimate Weapon Against Ignorance'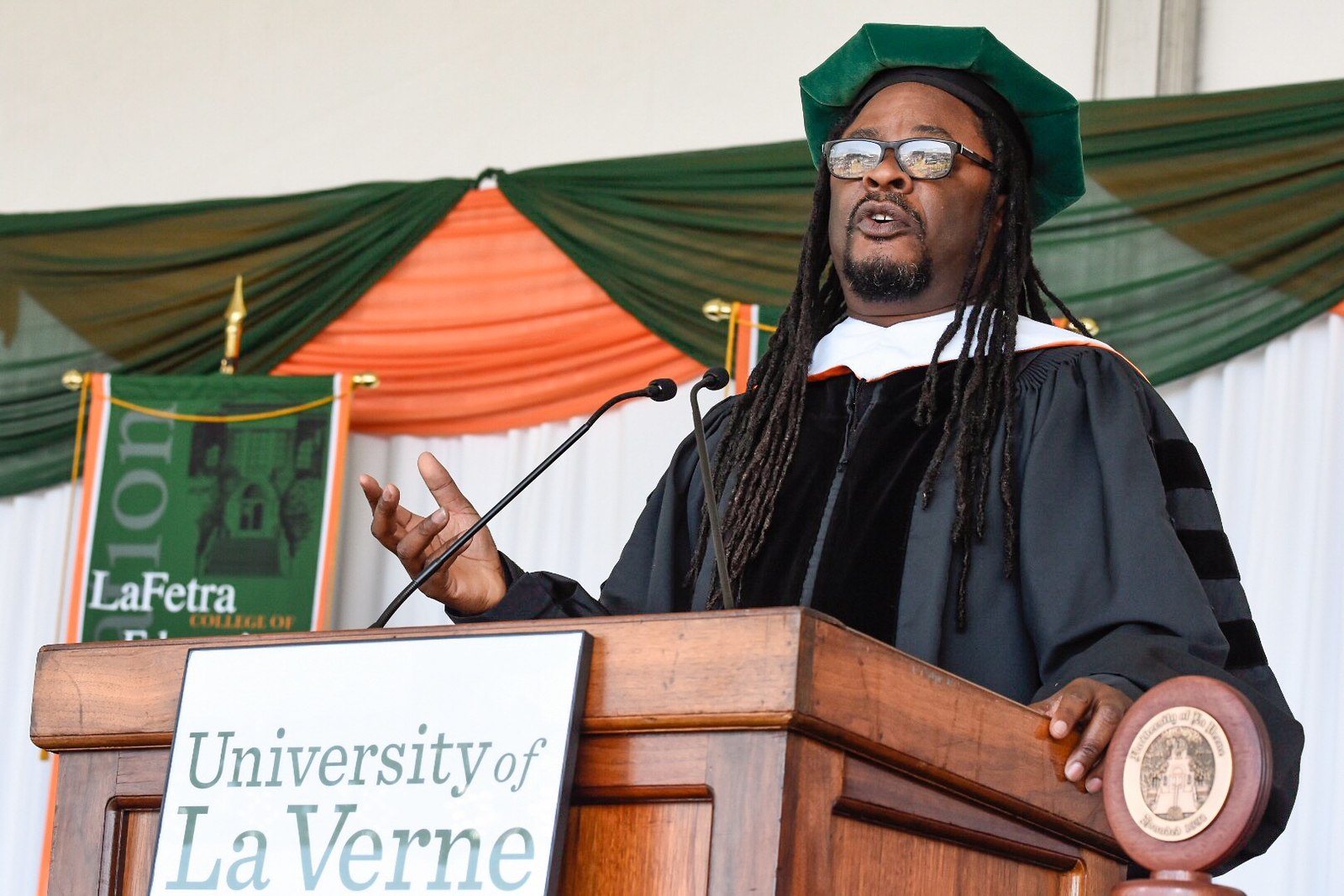 They made it to the finish line, clutching diplomas and shifting their tassels from right to left.
But race relations author Lawrence Ross told about 300 University of La Verne education and organizational leadership students that they still have work to do.
Ross, who gave the keynote address during a commencement ceremony from the university's LaFetra College of Education, said graduates now have a responsibility to stamp out racism in the educational system and other organizations. Their degree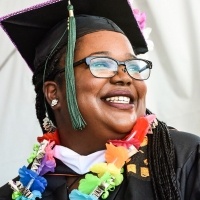 is their ultimate weapon against ignorance, Ross said.
"For it to be useful and devastating, you must turn your degree into a call to action," Ross said. "Every time you see your education degree on your shelf, it must trigger a reaction that tells you, 'my work isn't done.'"
Ross has spoken at more than 700 colleges and universities about fraternalism, student development, and fraternity and sorority hazing following the 2000 release of his first book "The Divine Nine: The History of African American Fraternities and Sororities." He has written commentaries and has been interviewed by media organizations such as the Los Angeles Times, BBC, MSNBC, and CNN.
Students received undergraduate and master's degrees during the ceremony at Campus West on June 3. Another 37 LaFetra College of Education students participated in a ceremony on June 2 where they received Doctorate of Education degrees.
University of La Verne President Devorah Lieberman told graduates their education has prepared them to be civically engaged – to make an impact on the world around them.
Aleida Bogdanski, who earned a Master of Science in Child Development, delivered the student speech "Education: The Power of Knowledge and the Courage to Change." She told fellow graduates they hold the power to redefine the world, take action, and inspire others, but they should continue to expand their knowledge.
"Learning is not an event, but a journey," she said. "Never forget what it took to get here and let that empower you to never stop learning."
More than 1,300 students participated in University of La Verne commencement ceremonies throughout the weekend. Students from the College of Arts and Sciences and the College of Business and Public Management graduated on Saturday.
---