University of La Verne REACH Program to Offer Entrepreneurialism, College Experience to 50 Underserved High School Students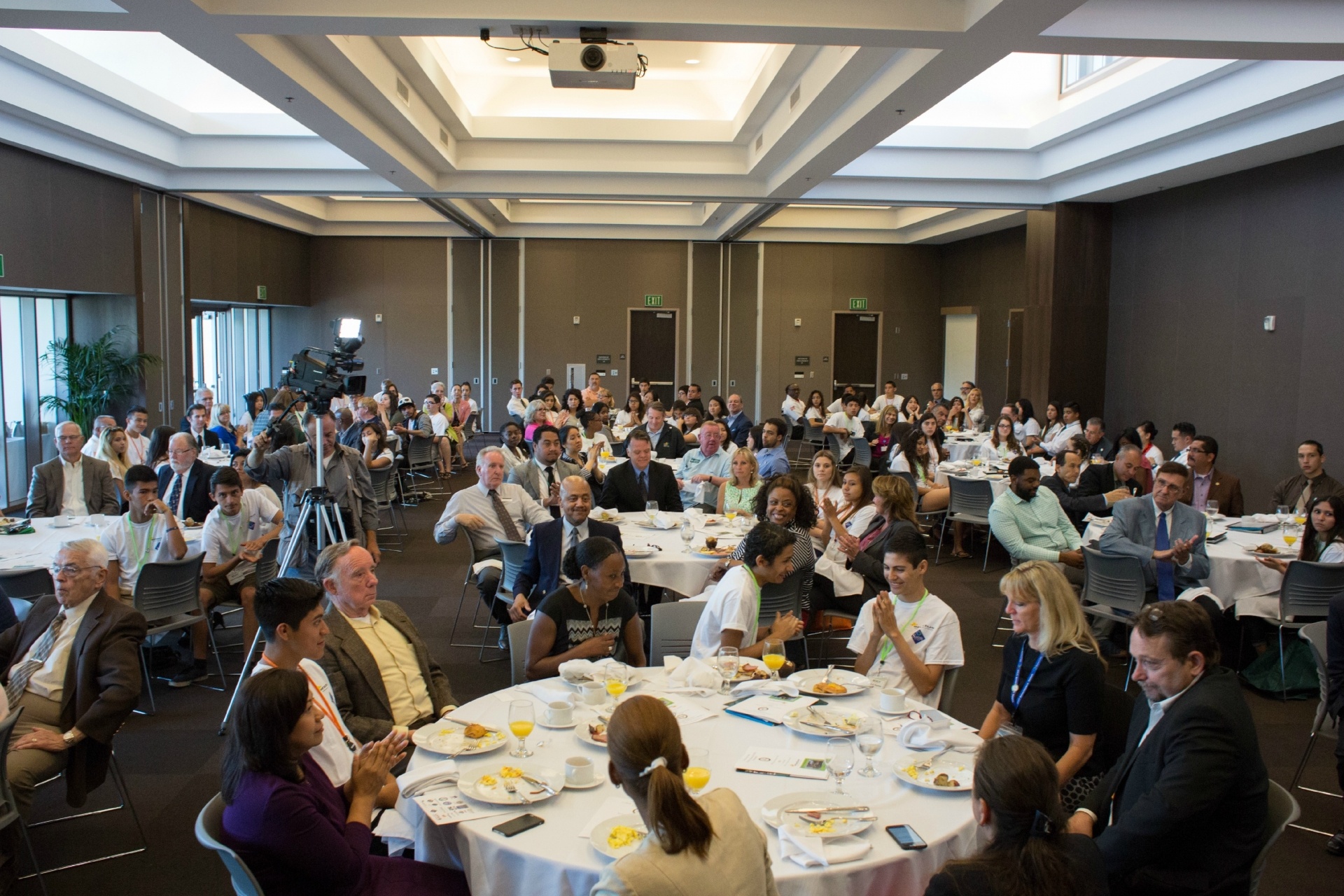 About 50 high school juniors will learn how to create a business and get a taste of college life during the 14th annual REACH summer camp at the University of La Verne.
The students – from school districts in Pomona, Covina, Ontario, and Montclair – will spend three weeks living on campus and taking classes in management, accounting, finance, and other subjects starting June 11.
Of the more than 700 students who have completed the program over the past 13 years, 98 percent have gone on to college and 84 percent graduated. The camp shows students the opportunities that they can pursue after high school.
"Many of them don't have a good idea of what universities are like because they are the first in their families to think about going to college," REACH adviser Dr. Issam Ghazzawi said.
REACH students receive guidance from University of La Verne faculty and company CEOs while creating a virtual company. They apply concepts they have learned in the classroom to their business and present their business plan at the conclusion of the camp.
The top winning team divides a $1,000 cash prize.
Kimberly Robledo, 20, a REACH alumna who graduated from Diamond Ranch High School in 2016, credits the program with giving her the confidence to pursue a college education.
"I think it set me on the right path for what I wanted to do," she said.
Robledo is pursuing an undergraduate degree in economics at UC Berkeley. She works to help undocumented students and organizes marches in Washington, DC to advocate for immigrant rights and other issues. She is a Dreamer and a first-generation college student.
She served as chief financial officer for her team, which developed a business plan for a company that sells solar panel phone cases. Not only did the program help her decide on a college major, but it also prepared her for college life.
"It really helped me see what the college experience would be like," she said.
Luis Torres, who also went through the program, is an Occidental College student who was awarded a grant to study child malnutrition intervention in Argentina in June. The biology and Spanish double major plans to enter medical school after completing his undergraduate programs.
"REACH simulated college life, and motivated me to pursue a college education away from home, where I was able to go beyond my comfort zone," he said.
---