University of La Verne Jumps 23 Spots in U.S. News & World Report Rankings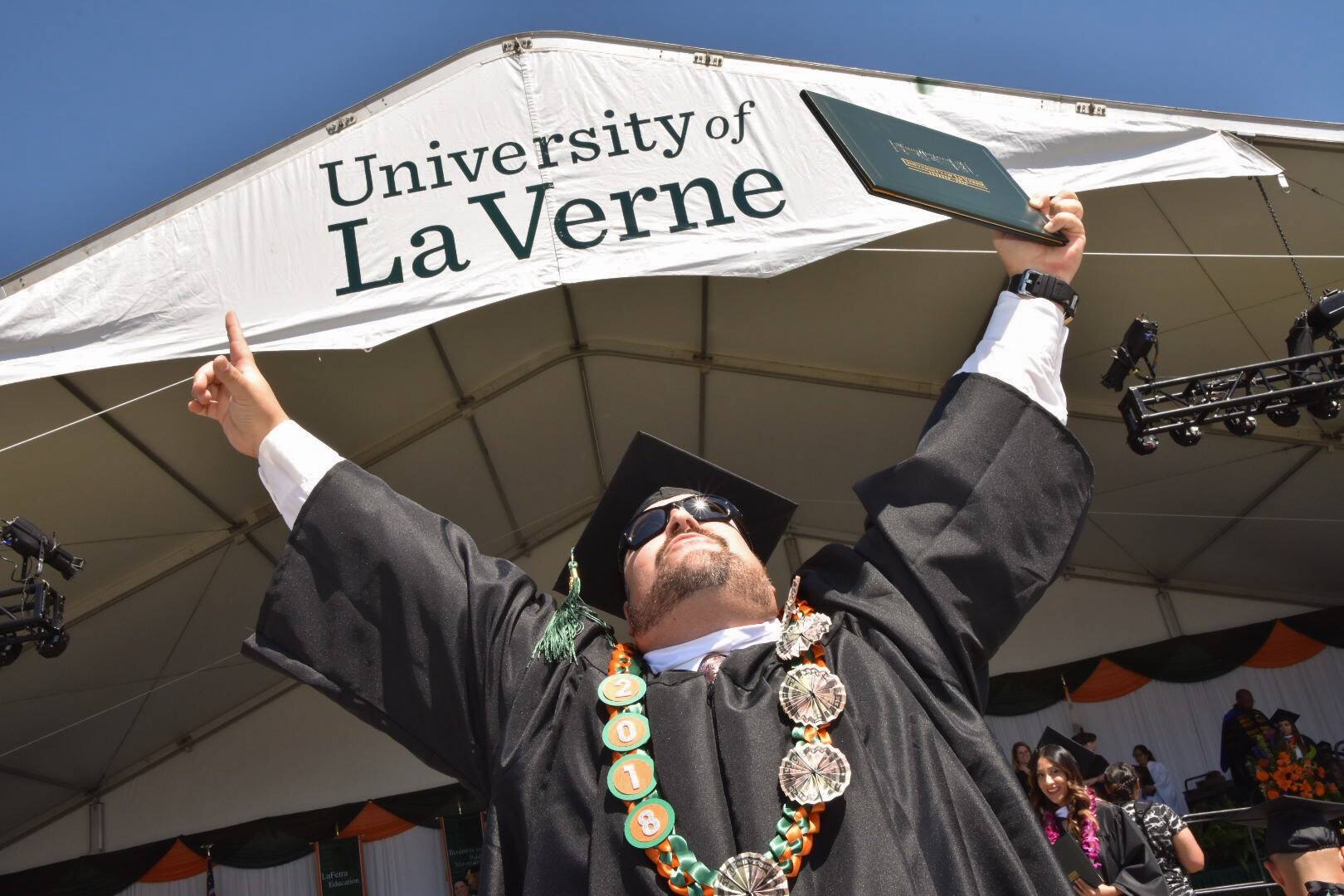 The University of La Verne jumped 23 spots in the 2019 U.S. News & World Report Best Colleges rankings, while also receiving high marks for value and serving veterans.
La Verne landed at 136th out of more than 300 universities ranked in the publication's annual National Universities category. The university remains ranked 8th in the category among private institutions in California and 17th overall in the state.
U.S News & World Report also included the University of La Verne in its selection of "A+ Schools for B Students," which claims to identify universities at which "nonsuperstars have a decent shot at being accepted and thriving – where spirit and hard work could make all the difference to the admissions office." And, the university was ranked 50th in the country among "Best Value Schools," and among the top 100 "Best Colleges for Veterans."
"The University of La Verne is thriving, and our rise in the U.S. News & World Report rankings is a reflection of that growth," University of La Verne President Devorah Lieberman said. "We appreciate this annual recognition, but the clearer measure of our success is in the positive impact our students, faculty, and alumni are making in their communities every day."
The Best Colleges rankings aim to help college-bound students and their families make informed decisions about their college or university of choice.
Of the 301 institutions included in the National Universities list, 189 are public and 112 are private. These universities provide undergraduate majors, as well as master's and doctoral degrees.
Universities are ranked based on factors including peer and high school counselor assessment, retention, graduation rates, alumni giving, and social mobility of graduates.
The University of La Verne was also included in the recent Wall Street Journal / Times Higher Education rankings, in which it received high marks for diversity and inclusivity and was deemed to be among the Top 100 Universities in the West.
---