Alumna Julia Ruedas Joins the El Monte City School District's Board of Education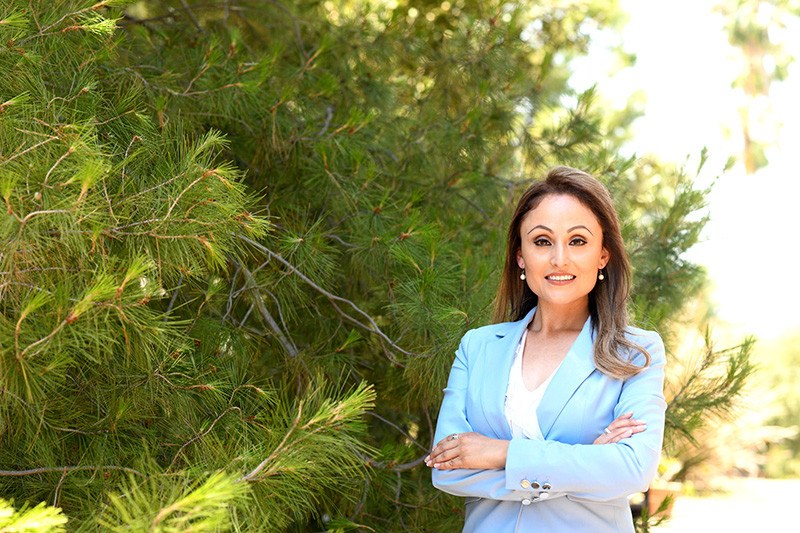 Julia Ruedas, MPA '18, was elected to the El Monte City School District's Board of Education on Nov. 6. Ruedas is a first-time board member dedicated to bringing a community together for the success of its children.
The 2018 master of public administration graduate joins fellow newcomer Lisette Idalia Mendez and incumbent Elizabeth Rivas on the Board of Education. The Board is responsible for prioritizing the academic success for the district's schools, while upholding various policies and procedures set forth by the superintendent and board.
Ruedas credits her former professors and classmates for giving her the tools to inspire a community and build trust among those seeking a positive change.
"The University of La Verne completely changed my life," Ruedas said. "I will take the skills I learned and provide leadership through collaboration in order to make a difference."
She recalls the moment President Devorah Lieberman addressed her graduating class.
"In life, we are going to have important peak moments. We believe in you, go Leos," Lieberman said.
These words of encouragement inspired Ruedas to pursue another 'peak' moment with her campaign for Board of Education.
"To feel prepared to help my community is a true blessing," Ruedas said. "Attending the University of La Verne was one of the best decisions."
Ruedas was named the 2017 "Latina to Watch" by Hispanas Organized for Political Equality, a nonprofit organization committed to ensuring political and economic parity for Latinas. That same year, Ruedas was presented with the 2017 "Spirit of La Verne Award" by the University of La Verne for her exceptional community engagement.
She will be sworn in on Dec. 10 during a City of El Monte Board of Education meeting.
---