6th Annual Multicultural Graduation Honors Student Diversity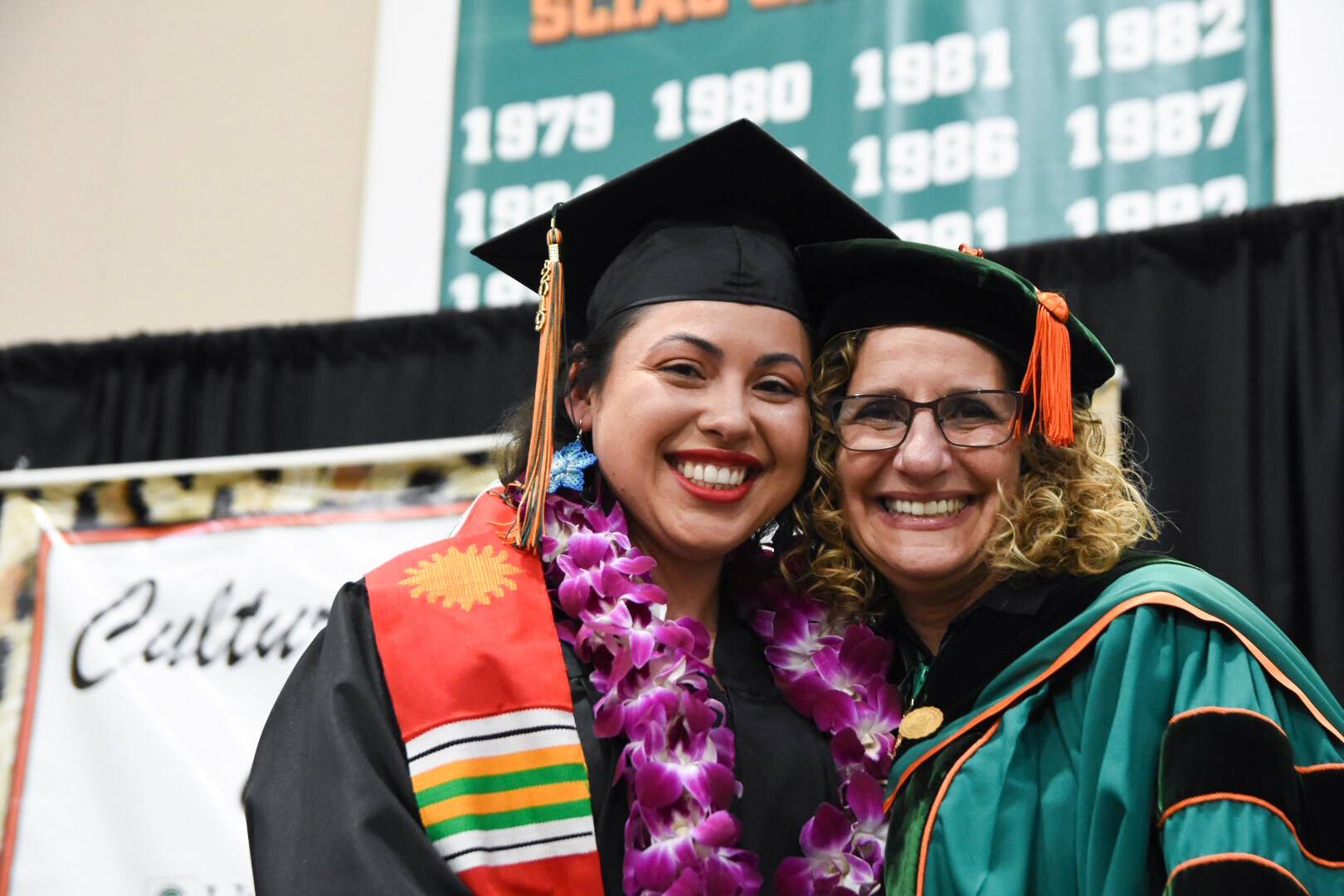 More than 100 students from the class of 2019 celebrated their cultures and heritages on Jan. 26 during the 6th Annual Multicultural Graduation ceremony.
The annual event recognized students' achievements within their familial and cultural contexts. During the celebration, students wore a sash of their choice representing their cultural background. Participants also expressed their gratitude to family and friends with short statements read from stage in their native language.
"I could not be more grateful to my parents, family, and friends for their support during my years in college," said Joyce Ayala, who will receive her bachelor of arts in political science during university-wide commencement ceremonies on Feb. 1.
Ayala was inspired to participate in the Multicultural Graduation after speaking to Dr. Daniel Loera, director of multicultural affairs.
"The Office of Multicultural Services has shown genuine support in celebrating my culture, as well as many other cultures at the University of La Verne," Ayala said. "Their dedication to bringing awareness to my Mexican heritage has given me a safe space to show who I really am."
During the ceremony, Dr. Veronica Escoffery-Runnels, associate professor and director of educational counseling and school psychology program at LaFetra College of Education, addressed the graduates on the importance of acknowledging one another's humanity. She emphasized the value in everyone's ability to make a difference in the world whether big or small.
"With humility, we can empathize with one another and recognize one another's humanity," Escoffery-Runnels said. "It will move us all in the direction of contributing the best that we are and the best that we have to make the world a better place."
Students selected from one of the following affinity sashes to wear during the ceremony:
Multicultural "Unity" Sash
Latinx "Recuerdo" Sash
Black "Kente" Sash
Middle Eastern/Arabic Sash
Pacific Islander/Asian American Sash
Rainbow "Lavender" Sash
Following the celebration, graduates and their loved gathered for a dessert reception.
Photos by Jeanine Hill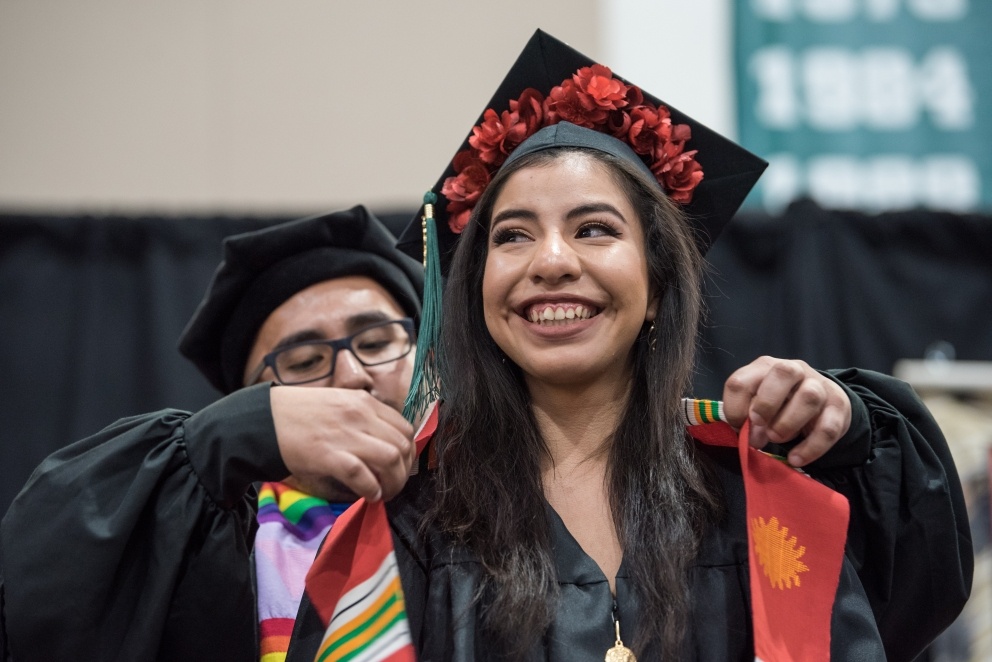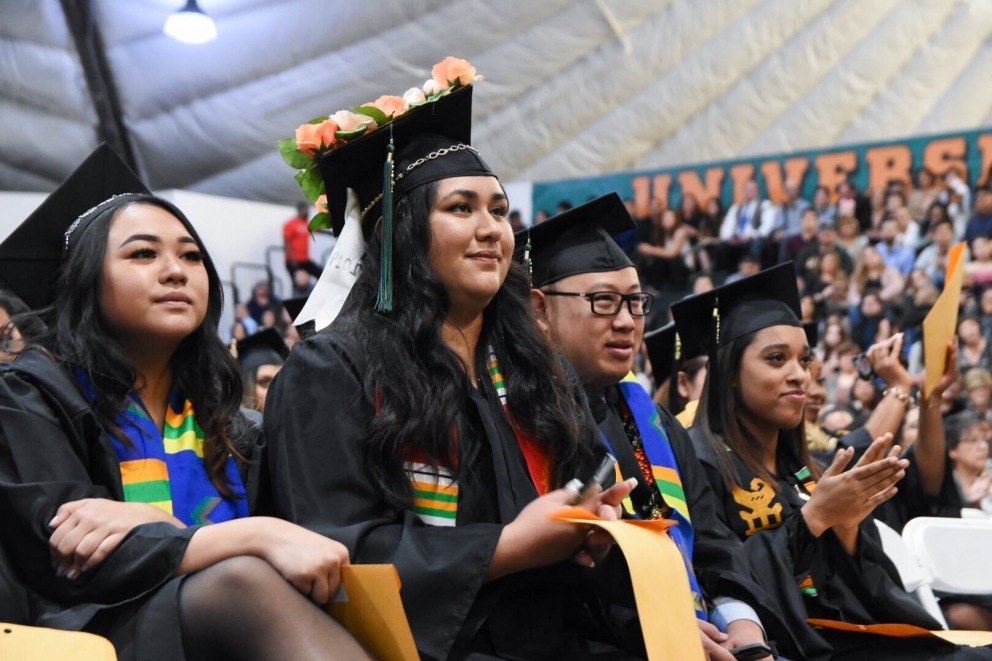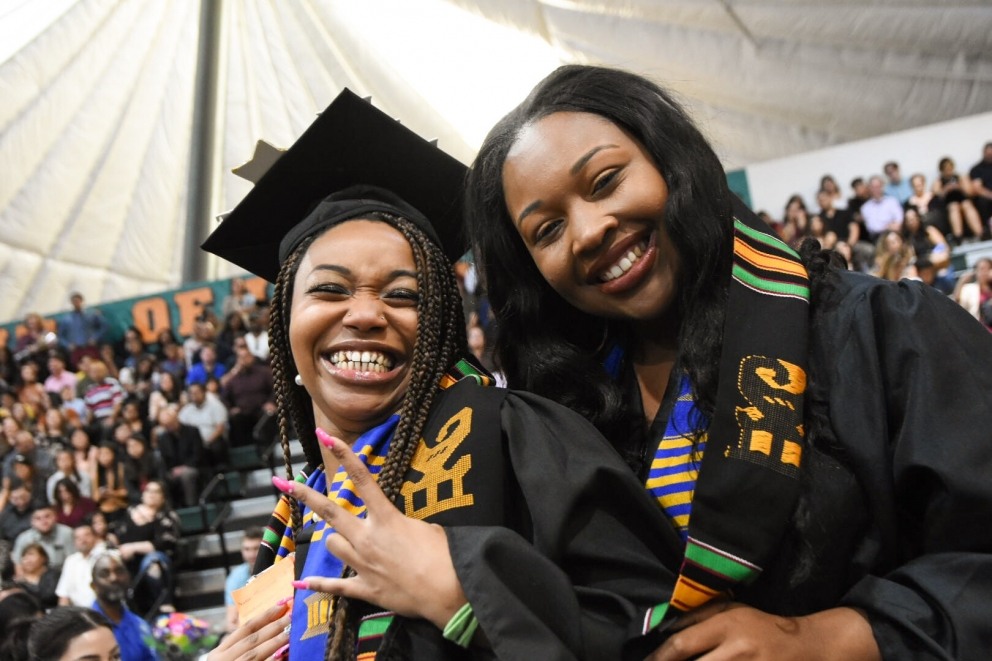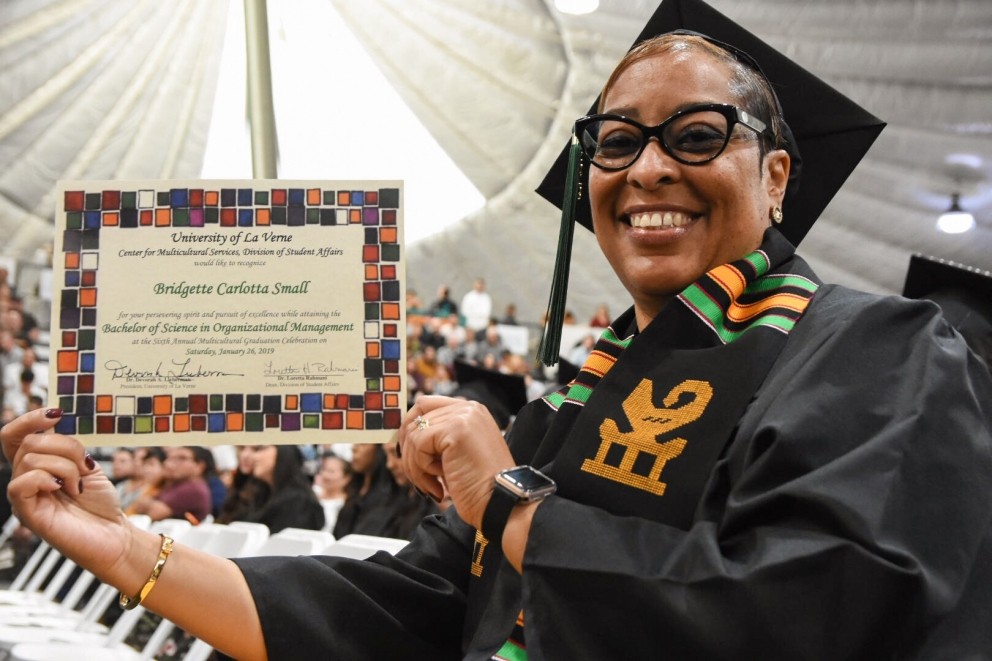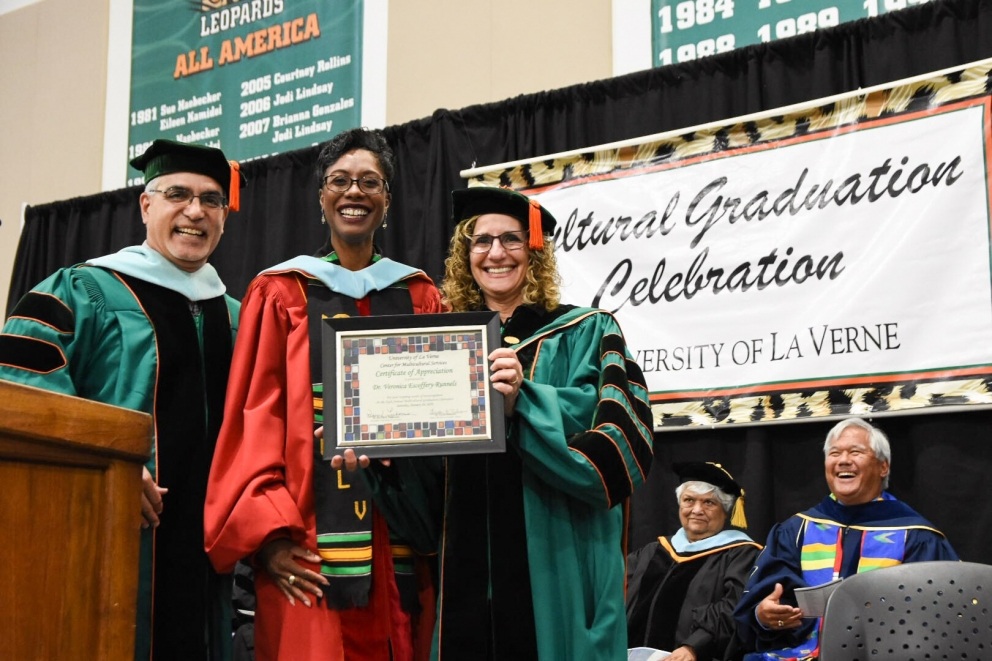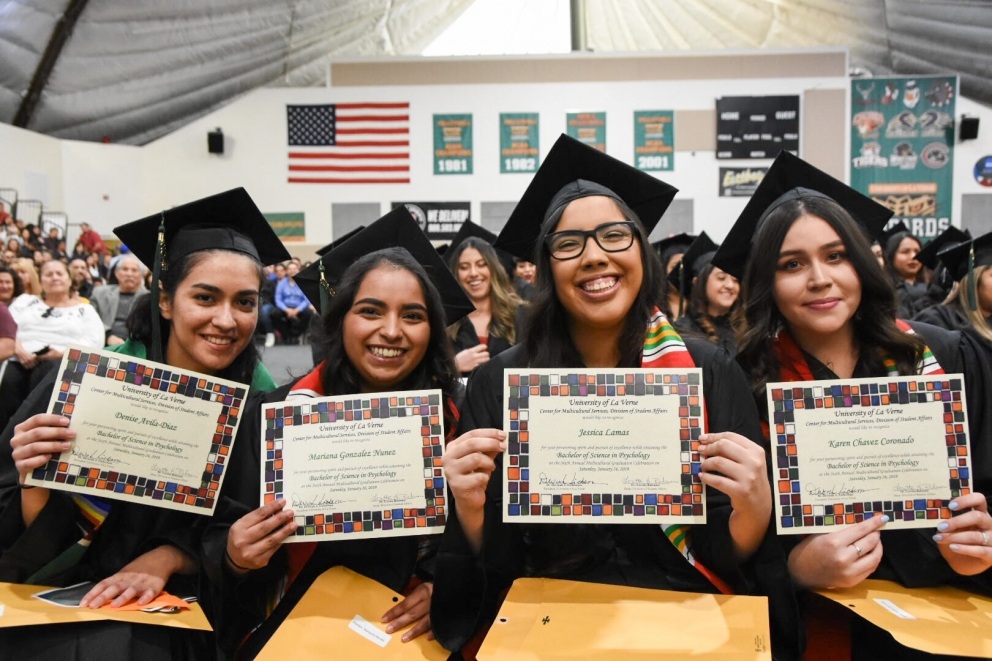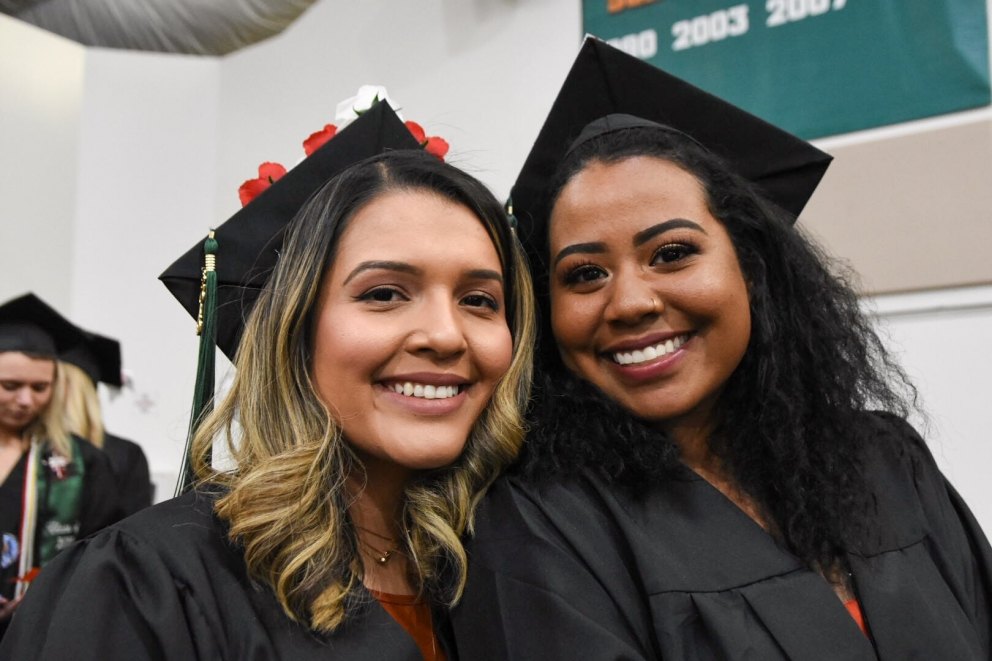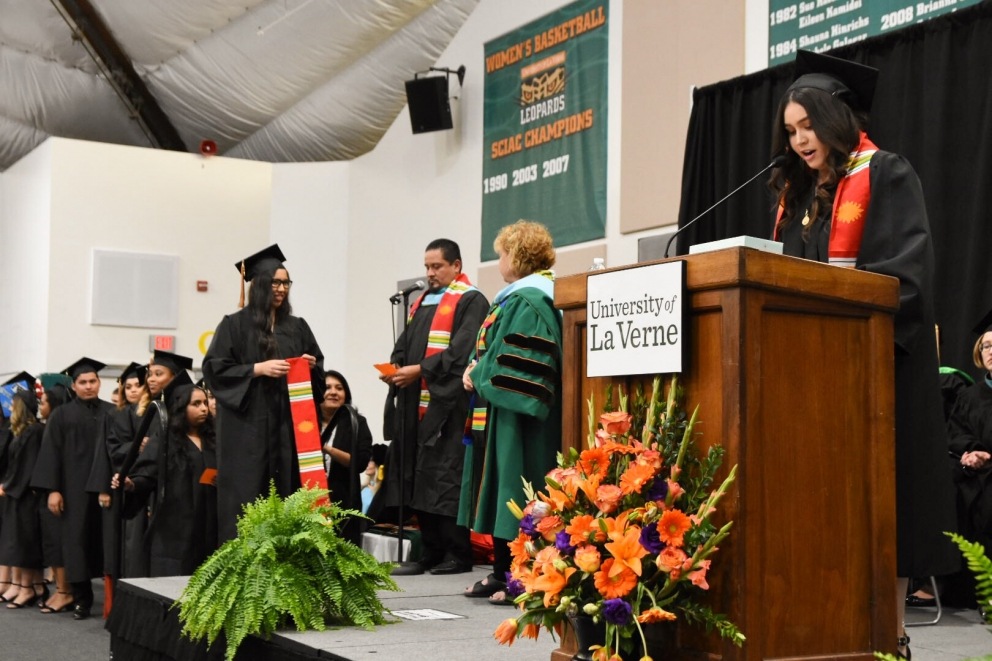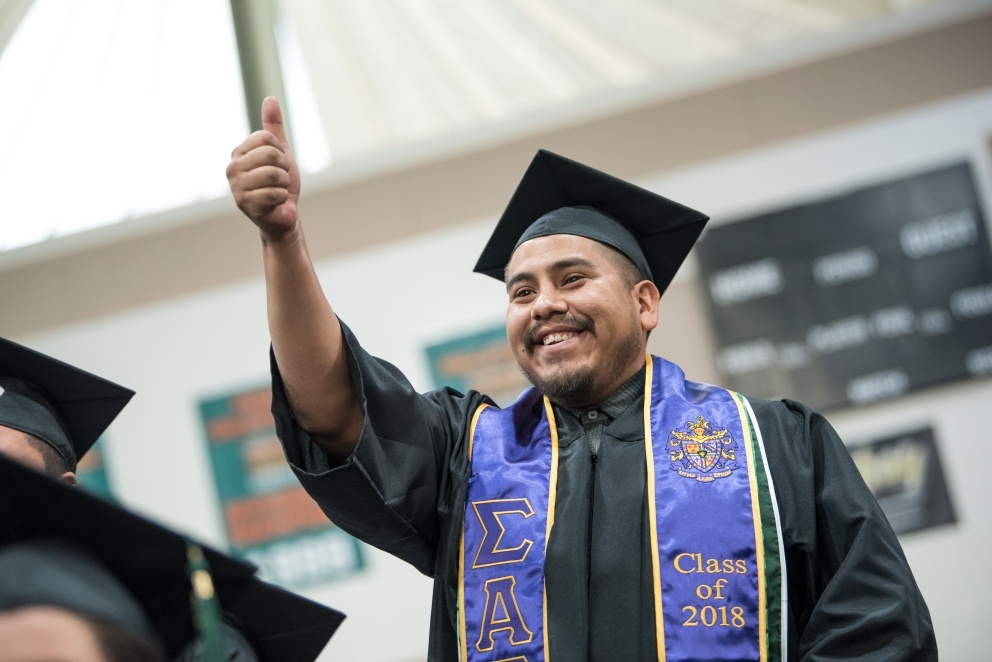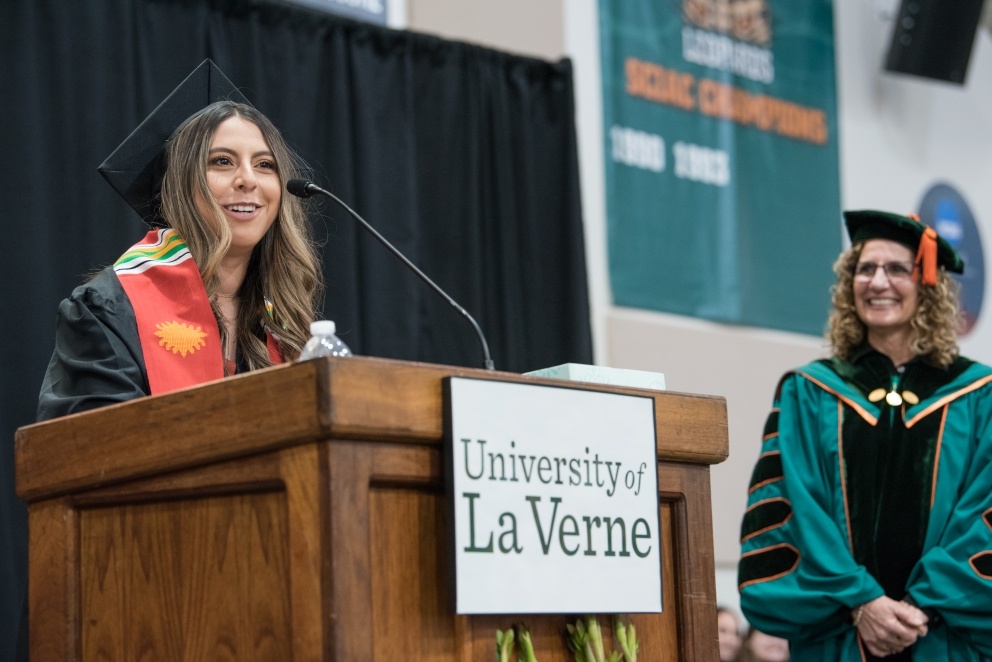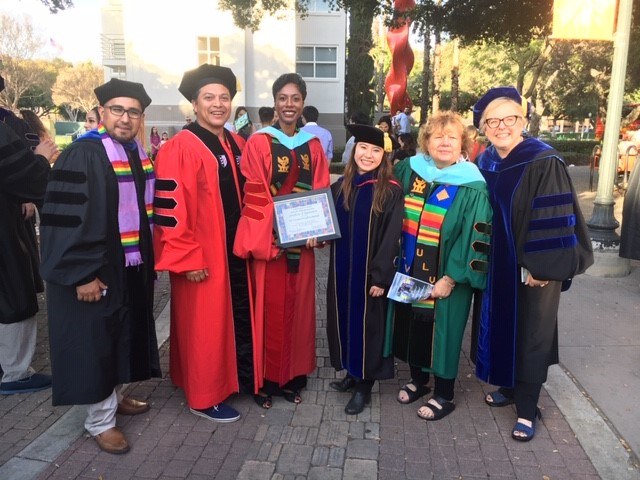 ---