College of Law Professor Elected San Bernardino County District Attorney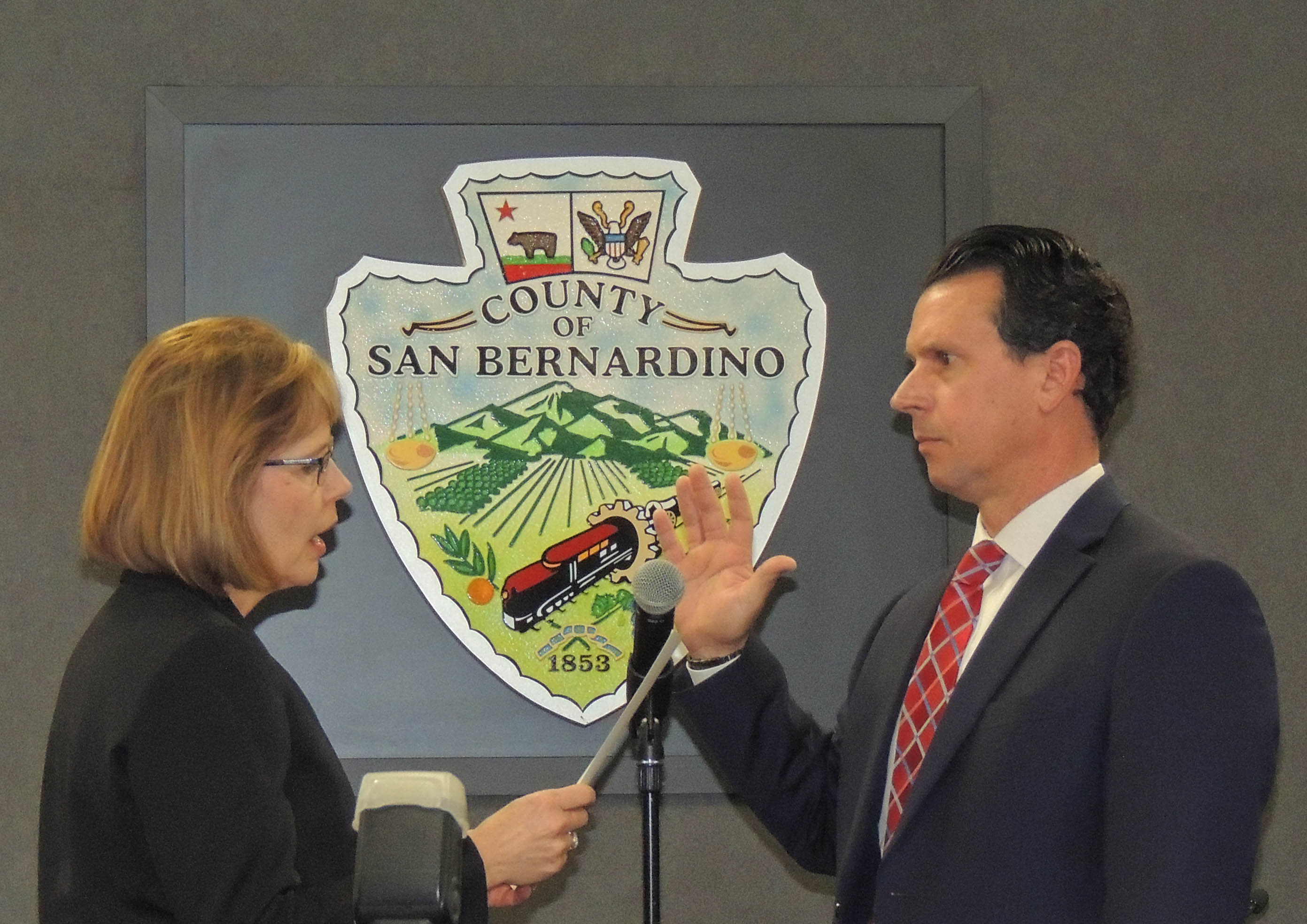 University of La Verne College of Law professor Jason Anderson has been elected as the 36th district attorney for San Bernardino County – the fourth since 1981.  He defeated long-time incumbent Mike Ramos, who he previously served with as deputy district attorney for 17 years.
Anderson took office on Jan. 7 and is already implementing new initiatives.
"One of the first things I want to do is educate the public on our office's mission, process, and protocol," Anderson said. "It's important to bring transparency to the community and alleviate any concerns or questions residents may have."
Anderson has asked each of the San Bernardino County Board of Supervisors to nominate three to four community members who are interested in learning more about the county's legal system and contributing their feedback in quarterly forums.
"My goal is for the community to see the DA's office as a resource," he said. "They are relying on us for public safety."
In addition, Anderson plans to train new DAs on how to handle various cases in an ethical and professional way. His office will design new training methods and Anderson will provide hands-on training similar to his teaching practice at the University of La Verne.
He believes in sharing first-account examples to better assist his students' analytical and critical thinking skills.
"I teach from the perspective of a practitioner," Anderson said. "I want to prepare my students not only for the bar exam but as professional attorneys overseeing delicate cases."
Anderson has committed to co-teach a summer course at the University of La Verne College of Law on Tuesdays and Thursdays. Many of his courses focus on criminal procedure and trial practice. He has coached mock trial teams over the past 15 years for collegiate competition.
He is a graduate from Regent University School of Law in Virginia. The new district attorney always knew he wanted to be a litigator one day, beginning in his early childhood.
"My father was the only attorney within 40 miles of a small town in West Virginia," Anderson said. "I would watch him every chance I got and study his professionalism, preparation, and demeanor."
Anderson is scheduled to speak during the College of Law 2019 spring commencement.
---