MPA Student Wins Regional NASPAA-Batten Student Simulation Competition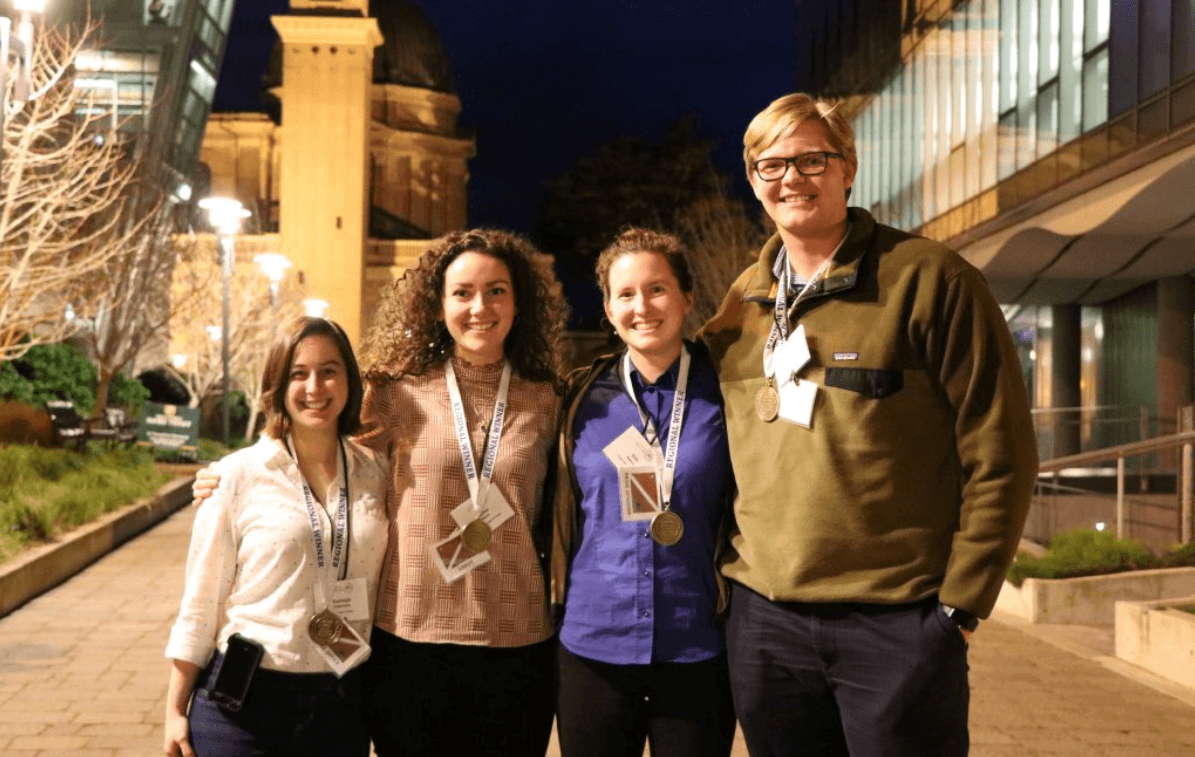 Photo caption: (L-R) Kayleigh Peterman, Alyssa Clark, Erin Kanzig, and Tyler Bennett. 
For the first time ever, a University of La Verne masters' public administration student won the regional competition for the Network of Schools of Public Policy, Affairs and Administration-Batten Student Simulation Competition.
Tyler Bennett and three graduate students from Northwest universities competed simultaneously against 10 teams from across the world in an event centered on the theme of Immigration Policy Reform.  Each team was given a fictitious country to oversee policy decisions, and charged with creating new policy using simulation software. The Western regional competition was held at the University of San Francisco.
"Our goal was to make the best possible policy decisions that supported the refugees in our country based on our limited budget," Bennett said.
The teams entered their policy decisions in the simulation software to learn how specific policies affected their citizens, economy, and the migrants themselves. Statistics were based on political discord, employment growth, the percentage of budget spent, human rights index, and gross domestic product growth.
"It was a complicated software program; however it was able to forecast the outcomes for our countries over the next five to 10 years based on our policy decisions," Bennett said.
Bennett and his team were given 45 minutes to draft a two-page memo and deliver a 10-minute presentation following the simulation portion of the competition. The collaboration solidified the team and ultimately led them to victory.
"Our team came from varied educational backgrounds and collaborated well together while keeping the best interest of the simulation," Bennett said.
Bennett and his team are expecting to hear soon from the Global Super Judge Round if they have won among the 13 regional teams across the world.
Bennett, an Apple Valley native, earned his bachelor's degree in political science from the University of La Verne in 2017. Following his graduation in August 2019 with his master's degree in public administration, Bennett plans to work in local government before seeking a dream position at the federal level.
To learn more about the University of La Verne's master of public administration program, visit business.laverne.edu/mpa.
---