Mixed-Media Artist Phoebe Beasley Showcases Her Work at the University of La Verne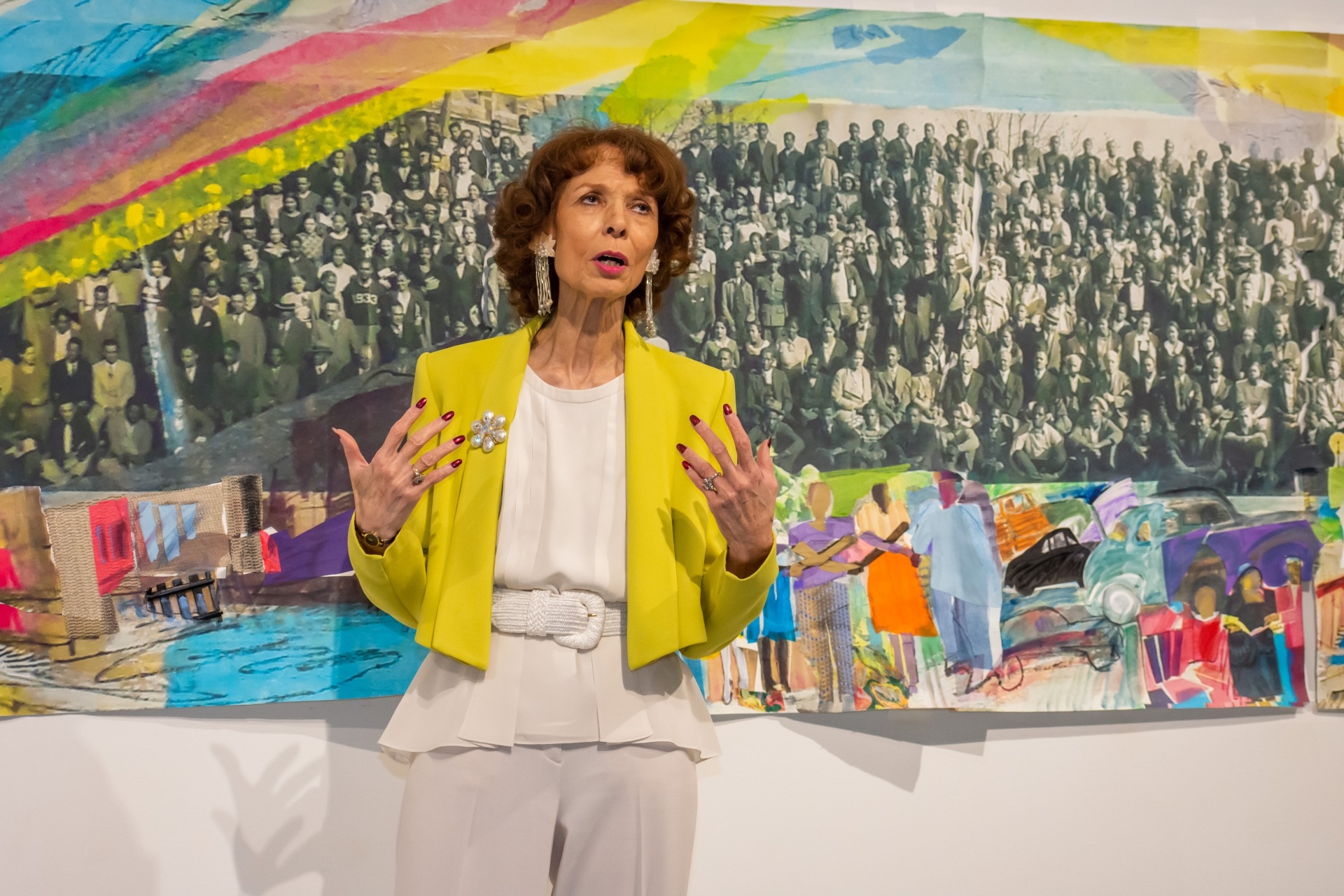 Earlier this year, mixed-media artist Phoebe Beasley was invited to the University of La Verne as an artist in residence. Her arrival brought great excitement for students, Damairis Lao and Shyonta Glothon, who were selected to work closely with the artist on a reproduction of her 'Class of 33' collage.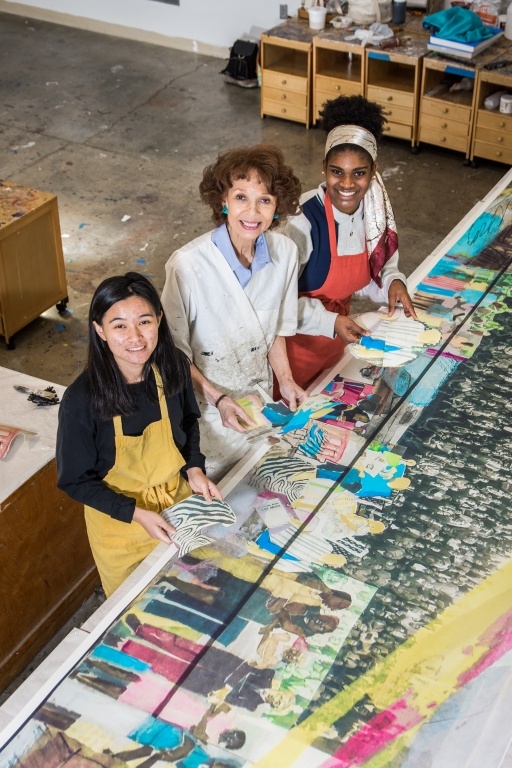 "Phoebe's art brings to light the story and history of many artists and untold discoveries that have taken place in the world," said Glothon, a psychology and theater major. "It reminds me of what we choose to acknowledge in the world and what we choose to ignore."
The students were introduced to a world of art that incorporated 3D printing, collage work, and an appreciation for rich history.  "Phoebe taught me that there are no mistakes only unplanned opportunities," Glothon said.
Beasley embraced the students with open arms and appreciated their unique views. "To work with younger people and incorporate their fantastic ideas is an honor," Beasley said. "Sometimes others see things you can't see."
The artist celebrated her artist-in-residence at University of La Verne's Harris Hall with a talk and reception in honor of her Unsung Requiem: Lost Then Found exhibit. The art show attracted dozens of students and faculty as well as giants in the art world, such as NBC Universal's Steve Nissen, former Los Angeles City Councilwoman Rosalind "Roz" Wyman and Jean Picker Firstenberg, Board of Trustees member for the California State University also attended the show.
"I wouldn't miss this show for anything," said Wyman, who served on the Los Angeles City Council in the 1950s, and was instrumental in bringing the Dodgers to Los Angeles from Brooklyn. "I'm a huge fan of Phoebe."
Unsung Requiem: Lost Then Found brings together 40 pieces created by the artist, including paintings, collages, and 3D mixed-media works centered on historic and personal narratives. In addition, the exhibit features a large-scale piece that was repurposed by Lao and Glothon. The exhibit and Artist in Residence program are funded by generous support from Bill and Brenda Galloway and the Pasadena Art Alliance.
"It was truly a collaborative process between us," Beasley said. "The students were so engaged in the creative process that it made for a wonderful experience."
Beasley is the only artist in history to receive the Presidential Seal for two separate art commissions, including one for President George H.W. Bush in 1989 and for President Bill Clinton in 1993. According to Erick Hanks, AAA, director of M. Hanks Gallery, Beasley collects paper from around the world to include in her works. "One thing that separates great art from good art is the infusion of experience and spirit into the piece," Hanks said. "Phoebe Beasley is a consummate artist who deserves every accolade."
Beasley was honored by the California African American Museum with a Lifetime Achievement Award for visual arts and arts advocacy during the 2013 CAAM Gala. Her collectors include Oprah Winfrey, Maya Angelou, Shonda Rhimes, Tyler Perry, and LaTanya and Samuel L. Jackson.
"Phoebe Beasley is a brilliant creative force," said Ruth Trotter, professor of art at the University of La Verne. "Our students have been enchanted by her work and are blessed to experience a world of art rich with history."
During the reception, Beasley acknowledged the hard work and collaboration of various partners including University President Devorah Lieberman and Myra Garcia, senior director of development for university initiatives. In honor of Beasley's work, Garcia sang a beautiful rendition of Amazing Grace.
The exhibit will run until May 17 at the Harris Gallery at the University of La Verne. To learn more about the artist and her exhibit, contact Dion Johnson, Director of Art Galleries and Distinguished Artist.
Photos by Natasha Brennan and Jeanine Hill
Gallery of Images
---