University of La Verne Anthropologist Uses Ancient Skeletal Collection to Study Anemia and Frailty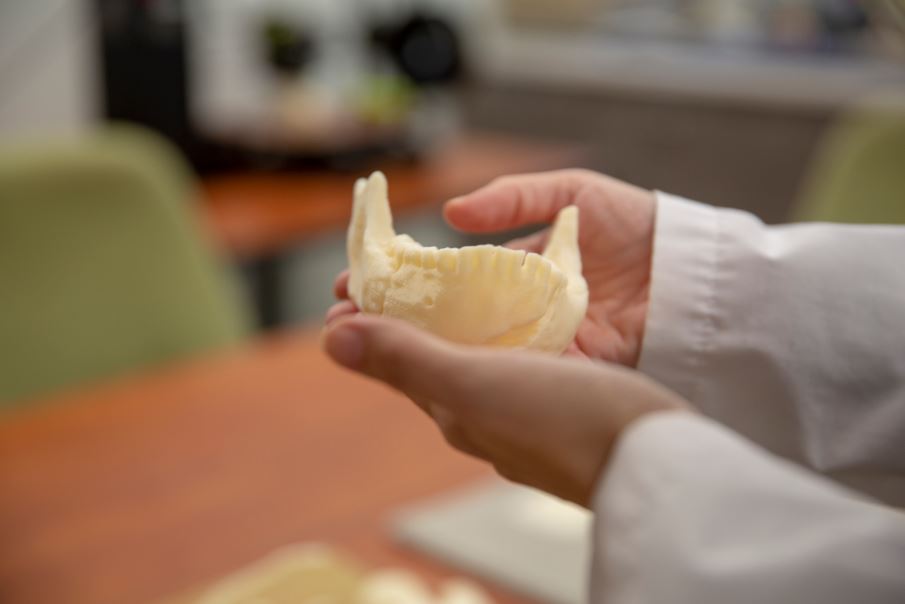 A team of researchers, including a University of La Verne anthropologist, has developed a new methodology for investigating anemia and other diseases after studying a Portuguese skeletal collection dating back to the 19th and 20th centuries.
Kanya Godde, assistant professor of anthropology at the University of La Verne, and two other researchers conducted the first selective mortality and frailty study of a documented, modern skeletal collection that included 540 individual skeletons.
The researchers got a glimpse into the past health of individuals living in urban Portugal. Documentation for these individuals included their sex, age-at-death, birth and death dates, occupation, and cause of death.  The study used the Luís Lopes Collection of identified modern skeletons curated at the National Museum of Natural History and Science in Lisbon, Portugal.
Our goal was to show people you can analyze pathology, or disease, data in different ways and ultimately, shape the way to study a skeletal collection.
The researchers investigated the skeletal evidence for anemia as an indicator of stress or frailty. Ultimately, taking a closer look at whether the lesions found in the collection were indicators of the disease and pointed to an increased risk of death.
The results however did not support the traditional model for disease.
"We were not expecting such a clear answer," Godde said. "When it comes to skeletal biology, it can be hard to match skeletal data to historic records to find the answers, but in this case everything aligned."
According to Godde, the lesions identified in the individuals did not represent a sign of selective mortality or increased frailty; but rather the prevalence of lesions reflected the rich seaside history of Lisbon during the 1800s and 1900s, with the possibility of water-borne parasites as the contributing factor.
The skeletal remains of males showed a higher incidence of anemia, in addition to a significantly younger mean of age-at-death, when compared to their female counterparts.
Godde and her students in her Research in Biological Anthropology class are using the methodology she helped develop in their evaluation of the East Smithfield Black Death cemetery.
"I'm using the CURE model (course-based undergraduate research experience) to teach students how to conduct skeletal biology research and provide them with an in-class research experience comparable to an apprenticeship, using 3-D technology and a superfast computer purchased by a William M. Keck Foundation grant," Godde said. "It is rewarding to watch the students discover answers to their questions about past populations that can only be addressed through original research."
To learn more about the Sociology and Anthropology department at the University of La Verne, visit artsci.laverne.edu/sociology.
Photos by Mike Fink
Gallery of Images
---