LaFetra College of Education Faculty Addresses Student-Outcomes in Cape Town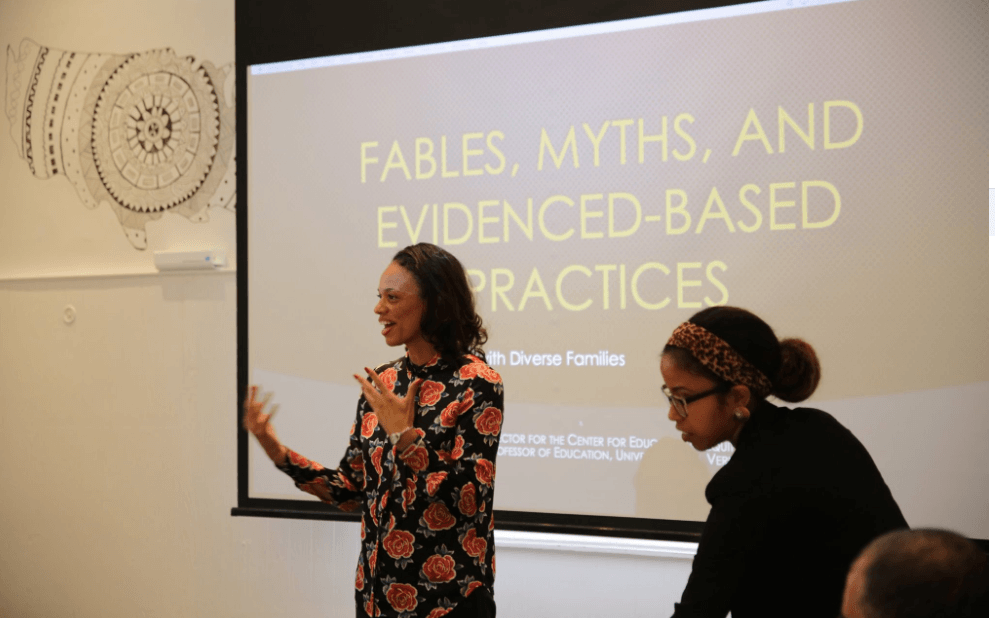 Yvette Latunde, Ed.D, co-director for the Center for Educational Equity and Intercultural Research (CEEIR), expressed her passion for helping underserved groups during the Cape Town South Africa American Corner and Western Cape Education Department roundtable earlier this month. She shared evidence-based ways to enhance student outcomes by involving parents, teachers, and the community.
It was Latunde's first-time participating in the roundtable that featured higher education faculty, principals, and subject matter experts. Her presentation highlighted specific underserved groups in schools and how to focus collaborative efforts to support those students. In addition, she expressed the need for strategic partnerships (faith-based, after-school, libraries, etc.) to come together in helping today's students succeed.
"The information gathered from the roundtable highlight the need for stronger P-12 community partnerships," Latunde said. "Along with a stronger teacher preparation program focused on family and community engagement."
Over the past year, Latunde has shared her expertise and research on student collaboration, the use of data to enhance diverse parents' engagement, leading equity through strategic partnerships, and increasing student participation. Her work has been featured at the following presentations:
Riverside County Office of Education
Menefee Union School District
Association of California School Administrators (ACSA)
Association of California School Administrators 2018 Women in Leadership Forum
2018 Division of International Special Education and Services in Cape Town, South Africa
To learn more about LaFetra College of Education, visit education.laverne.edu.
---