A Life On The Line, With Everything to Gain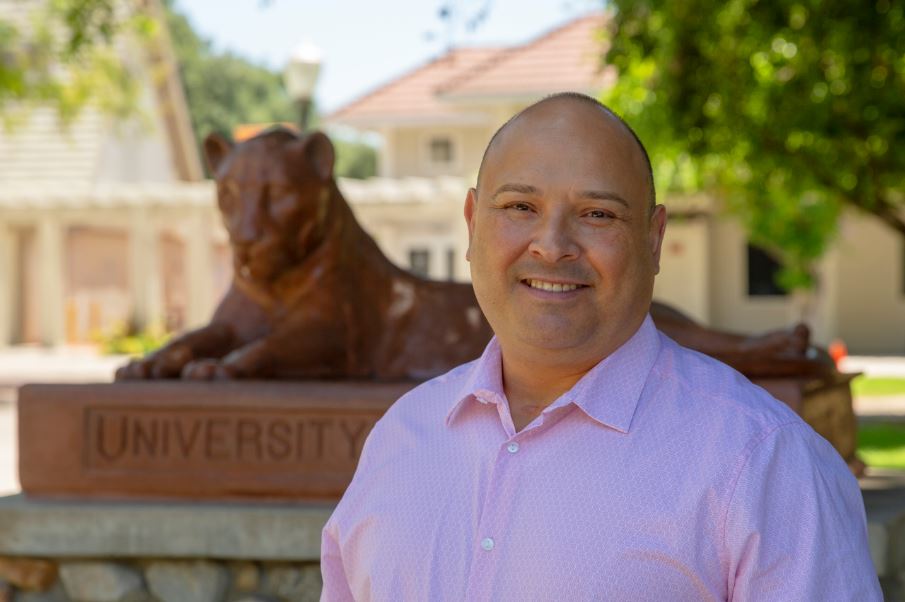 Edward Huron knows all too well just how unpredictable life can be.
Just a year ago, he received an early morning wake-up call with news that would save his life: "We have a kidney for you."
Huron, a Marine veteran, waited nine years to get that call on a day he'll always remember.
"It was at exactly 2:16 a.m. on May 16, 2018," Huron said. "Those words never sounded so good."
The Unimaginable
In 2001, Huron was diagnosed with Focal Segmental Glomerulosclerosis (FSGS), a common form of kidney disease. His body was dumping protein, ultimately causing scar tissue in the kidneys.
"While in the military, I learned I had a high protein count," Huron said.
He spent four years in active duty and four years in the reserves. Originally from San Antonio, Texas, Huron moved to California after his service in Desert Shield. He worked in the tech industry before landing a full-time position at a real estate company. During this time, it had been more than five years since Huron had a physical.
"Once I saw the nephrologist, I learned I had less than 25% of my total kidney function," Huron said. "I was told my kidney would last for about 10 years and then I would need a transplant."
By 2006, Huron was declared disabled. His kidney was rapidly declining and three years later, his nephrologist insisted Huron begin dialysis.
"My life was changing by the minute," Huron said. "I would spend three days a week for four hours in dialysis."
In 2016, Huron earned his MBA with a concentration in information systems management from DeVry University's Keller Graduate School of Management. In addition, he earned a Master of Information System Management with a concentration in Health Information Systems Management in 2017.
"But I still didn't feel accomplished," Huron said. "I felt like there was still more I needed to do."
Educational Journey
Huron decided to pursue his master's degree in leadership and management at University of La Verne. Despite his ailing health, he was determined to see through with his educational goals.
At the start of each class, Huron requested to leave his phone on vibrate just in case the call came in for a new kidney.  "My professors have been an anchor of support throughout this journey," Huron said. "After I got the call regarding my new kidney, they were among the first to be notified."
Huron has always been dedicated to his education. Not even a kidney transplant was going to stop him from finishing his master's degree.
"While I was in the ICU, I sent Professor Loren R. Dyck my final paper for my MGMT 522 class," Huron said.
Huron spent a total of five days in the transplant unit following his procedure. Though his physicians advised him to rest, Huron knew the key to his recovery was to keep moving.
"The quicker you move, the faster the body heals," Huron said.
His new kidney assimilated in his body as his physicians hoped for, and Huron returned to class in September, 2018.
Huron does not know the name of his donor and may never know due to health privacy policies. Still, Huron wrote a letter to the donor's family thanking them for their generosity.
"I can't thank them enough for such a beautiful gift," Huron said.
Helping Others
In the fall, Huron will begin his studies in the Doctor of Education in Organizational Leadership at LaFetra College of Education. He received his acceptance letter on the same day he celebrated his one-year-anniversary of his transplant.
"I will always remember May 16," Huron said. "It's the day I celebrate my future as a new man, and a new student."
Huron's goal is to work in patient education and continue helping others find their strength. He currently volunteers his time at Huntington Dialysis Center where he works closely with nutritionists and social workers to provide resources and support to all patients.
"I want every patient to know there is hope and I'm a testament to that," Huron said.
---