Move-In Day Welcomes New, Returning Students to the University of La Verne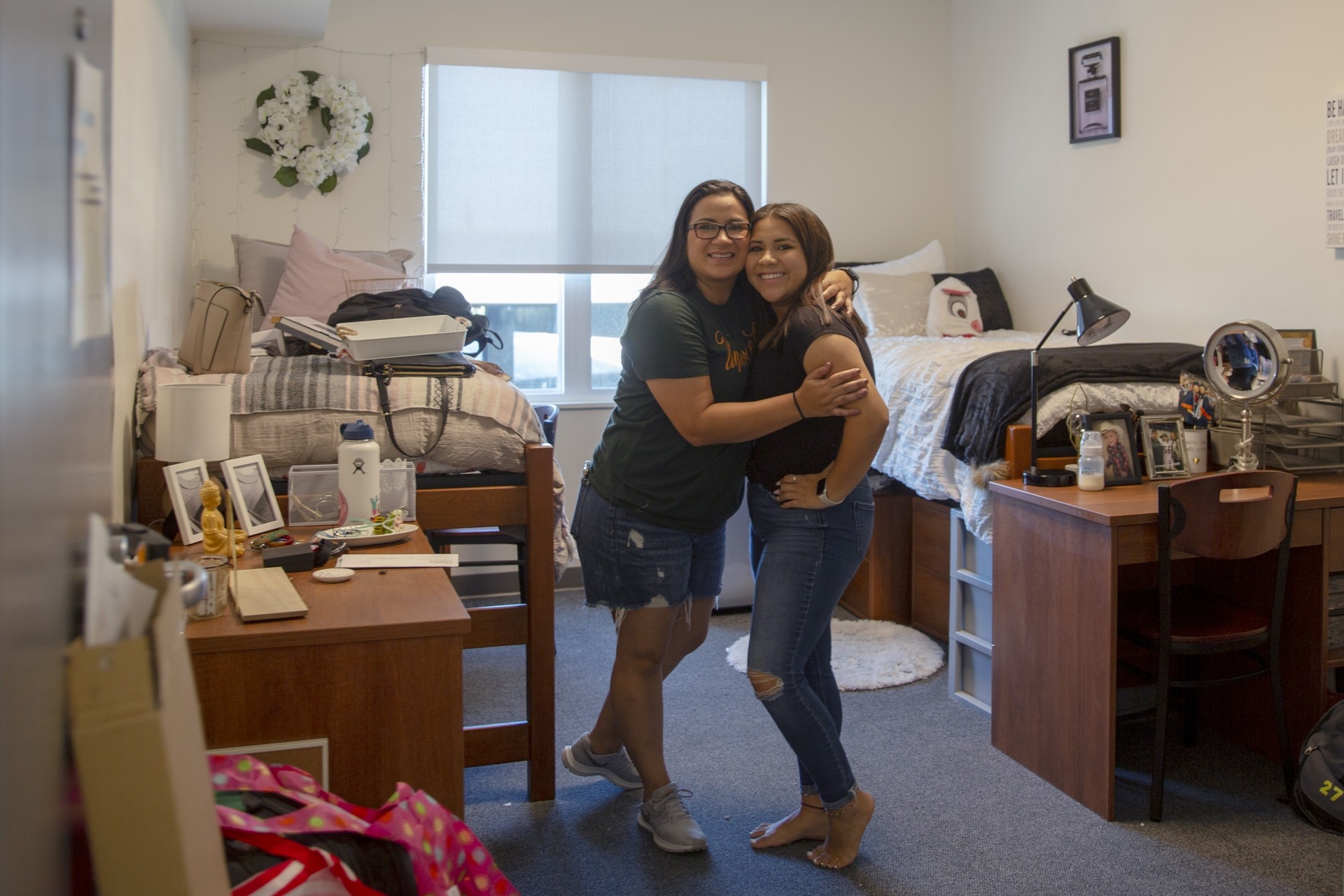 University of La Verne kicked the fall semester off with the tradition of move-in day on Wednesday, August 21. More than 800 first-year and returning students ventured on-campus to unpack, fold, and hang their belongings in their residence halls.
It was both an exciting and emotional time for many students and their families as they prepared for the next step in their academic careers. For Melanie Gray, the day was met with tears of joy as she helped her eldest daughter move in.
"We made it a family outing from San Diego to help her settle in," Gray said. "We can't wait to see what's next for her and look forward to watching her play softball for the University of La Verne."
Members of the university's football team, Greek organizations, and Housing and Residential Life assisted students with their dorm room belongings. Returning and new students were getting to know one another, including roommates Kaelyn Oliver and Emily Quinoy.
"I can't wait to make new friends and experience life on campus," Oliver said. "Once we get settled in our new dorm, we're exploring the campus."
Resident Advisor Briseyda Betancourt shared that each of the wings in Citrus Hall was decorated to this year's theme of "We're all in this together." Wing A featured Monsters Inc., while other wings featured the Minions, characters from Scooby Doo, and a "Friends" reunion.
"Our goal as resident advisors is to make sure every new student feels safe and comfortable in their living spaces," Betancourt said. "It's important to feel a sense of belonging in your new home."
The university houses three resident halls/complexes for new and returning students. Citrus Hall, which opened in fall 2018, is home to primarily first-year students. Vista La Verne serves as home to continuing students and offers a suite-style or apartment like configuration. The Oaks Residence Hall comprises six "houses" with pods on each floor.
To learn more about Housing and Residential Life at the University of La Verne, visit laverne.edu/housing.
Photos by Mike Fink
Gallery of Images
---