University of La Verne Celebrates 4th Year of College Access Initiative with Signing Ceremony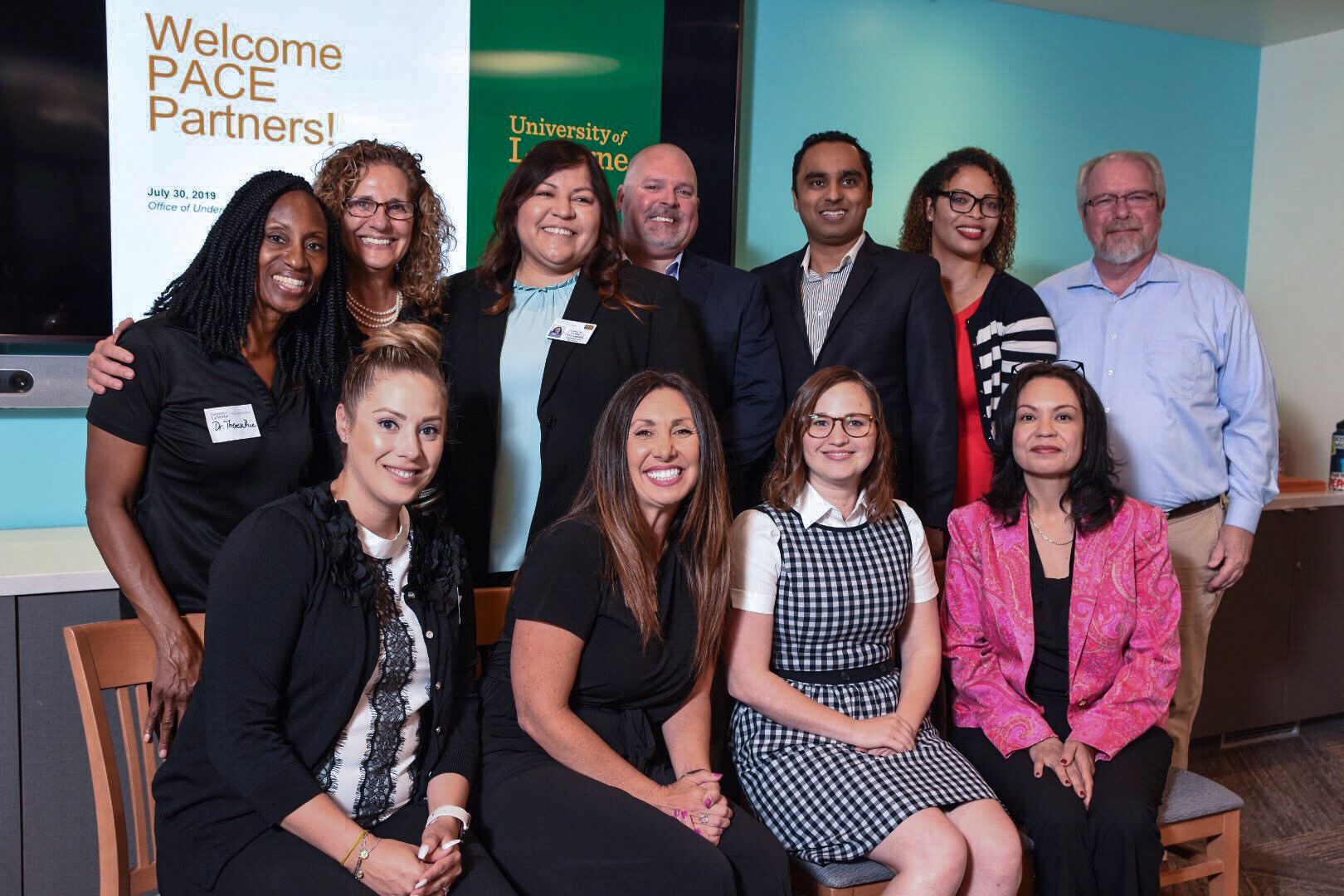 The University of La Verne is pleased to welcome nine new educational organizations to the Partnership for Access to College Education (PACE), a program created to help graduating high school seniors gain access to a high-quality, affordable college education.
Representatives from local school districts, high schools, and community organizations joined University President Devorah Lieberman for an annual Signing Ceremony held on July 30.
New partners include: Aspire Ollin Preparatory Academy, National College Resources Foundation, Math Literacy Project, Pomona Catholic High School, Bishop Amat Memorial High School, Beaumont Unified School District, Riverside Unified School District, Compton Unified School District, and Corona/Norco Unified School District.
"Our partnerships are building the bridge for students to experience higher education and become successful citizens of our community," Lieberman said.
The program guarantees college admission to the University of La Verne and a scholarship of at least $10,000 per year to qualified students. It also offers students waived application fees and a variety of free college support programs, including Spotlight Weekend and Senior Send-Off.
PACE launched in January 2017 with the first 12 educational institutions and organizations. This year's partnerships bring the total number to 47 independent high schools, school districts, and community-based organizations across Southern California.
Spotlight Weekend, held in April, provides admitted students the chance to experience residential life with an overnight stay in the dormitories.
During Senior Send-Off, admitted students are invited to attend an exclusive party held at partnering high schools where they can connect with future classmates.
Monthly webinars are available to students and their families and offer tips on financial aid, paying for college, the admission process, and the student experience. During Homecoming, admission is free to all sporting events and includes a free breakfast and lunch.
Employees of PACE partner organizations are also eligible for benefits, including scholarships for the University of La Verne's doctoral program in education.
"Today's partnership will create a clear pathway from high school to college for our students and give them the opportunity to be successful financially and academically," said Rebecca Arteaga, principal of Pomona Catholic High School.
About half of the University of La Verne student population are first-generation students – the first in their immediate families to attend college. More than 70 percent of students attending the University of La Verne receive some form of financial aid.
Gallery of Images
---