University of La Verne Hosts Tongva Dedication and Blessing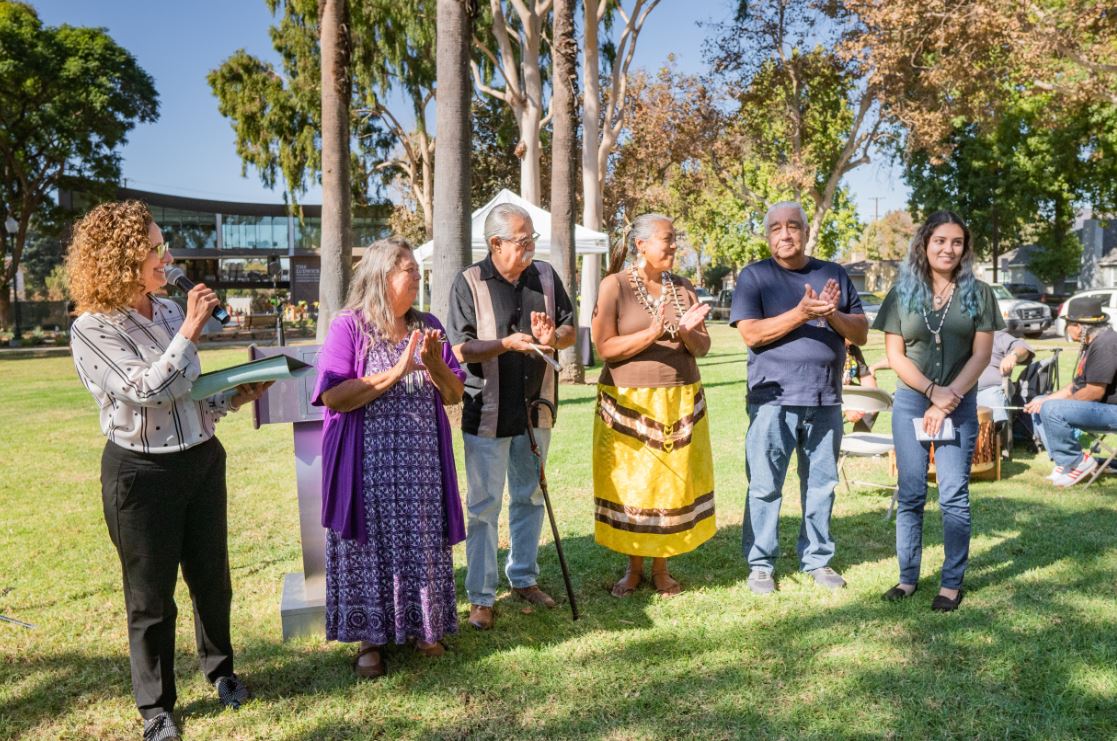 On Saturday, Nov. 9, the University of La Verne welcomed students, faculty, and community members to the first Tongva Dedication and Blessing in honor of the land on which the university sits and the region's indigenous people. The ceremony was held as part of the launch of the university's Ludwick Center for Spirituality, Cultural Understanding, and Community Engagement, set to open on Thursday, Nov. 14.
The Ludwick Center for Spirituality, Cultural Understanding, and Community Engagement will serve as an interfaith gathering place for all to reflect, meditate, and engage in dialogue. The center is designed to promote religious and cultural tolerance while bringing together various services under one roof, including the:
Office of Civic and Community Engagement
Office of International Services and Engagement
Center for Multicultural Services
Office of Religious and Spiritual Life
Office of Diversity and Inclusivity
During the dedication, attendees saw and heard musical performances by the Tongva tribe drummers and singer Jessa Calderon. Additionally, Elder Julia Bogany opened the dedication with a poem that acknowledged the importance of keeping the heritage alive for all generations.
"We are proud to be living and working among the community of La Verne," said Bogany. "Our students need to be visible and acknowledged as they navigate who they are in a modern way."
University President Devorah Lieberman presented the elders of the Tongva tribe with a plaque that will be placed in the former spot of the Interfaith Chapel.
"The University of La Verne is proud to recognize the Tongva tribes and their dedication over the years to uniting a community," Lieberman said.
Learn more about the Ludwick Center at laverne.edu/ludwick-center.
Photos by enzie photo.
Gallery of Images
---