University's Center for Veteran Students Success Receives $2.2 Million in Donations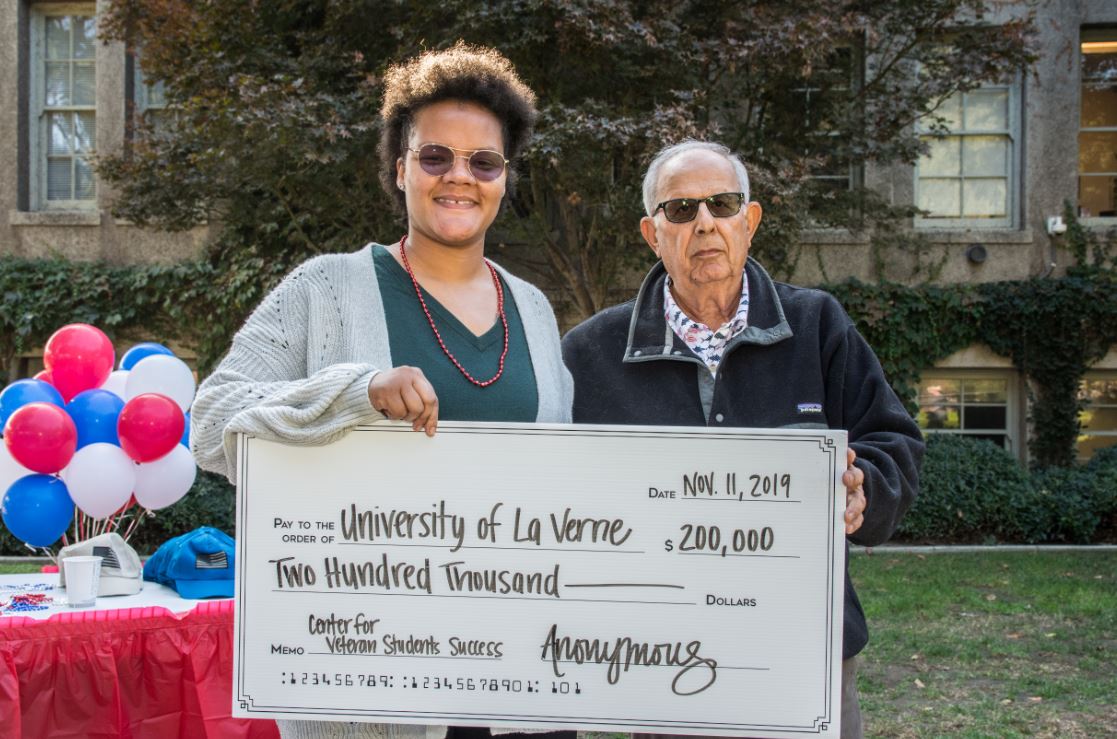 The University of La Verne celebrated Veteran's Day with the announcement of a $2 million donation from Sarah and Michael Abraham for the Center for Veteran Students Success. The donation coincided with an additional $200,000 gift from two anonymous donors, which will support outdoor renovations at the center.
In honor of their generous donation, the center will be renamed the Sara and Michael Abraham Veteran Center for Students Success.
"This is your place to spend quality time with other classmates and veterans," said Michael, a veteran who has served on the university's Board of Trustees for the past 22 years.
Sarah and Michael Abraham first visited the veteran's center about six months ago and received a private tour from Diana Towles, coordinator for the center. It was during this visit that Michael was inspired to connect with close friends for their support.
"It didn't take long for Michael to see the needs of our center and offer his support," Towles said. "Our center is a resource for all military students who want to feel safe and supported."
With the $200,000 donation, the center plans to add an outdoor cover in the patio and a second bathroom with an ADA-approved shower for students.
During the ceremony, senior Amanda Calhoun was called to share her thoughts on being a military student and the importance of having a place to call home on campus.
The University of La Verne currently serves 700 active military and veteran students throughout the La Verne campus and regional and online campuses. There are approximately 300 veteran students who attend class at the La Verne campus.
Learn more about the university's veteran services at laverne.edu/veterans.
Photos by Jeanine Hill
Gallery of Images
---