University of La Verne Staff Member Honored for Leadership in Institutional Research
Leeshawn Moore, director of institutional research at the University of La Verne, was honored by members of the California Association for Institutional Research (CAIR) at the annual conference last month for her leadership on the board of directors.
CAIR is dedicated to the unity and cooperation among individuals who have an interest related to institutional research and/or planning in California institutions of postsecondary education.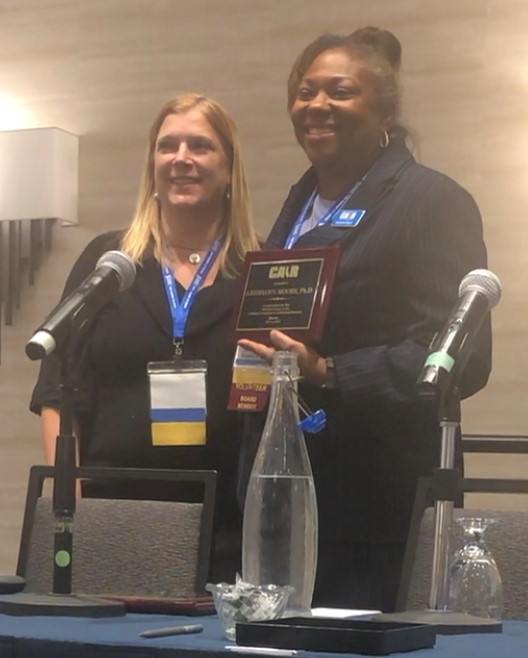 "It was an honor to serve with my fellow board members and represent the University of La Verne," said Moore.
Moore served a three-year team and met twice a year with her fellow board members. They collaborated on the annual conference program and app, institutional research best practices, discussed business intelligence, predictive analysis, and offered insight into growing trends.
"This was an opportunity to bring attention to our private, nonprofit university and highlight the work we are doing as it pertains to institutional research," said Moore.
At University of La Verne, Moore is responsible for maintaining compliance reporting, demographic research, retention rates, data governance, and providing foundational data to support institutional decisions.
Moore plans to participate next year as a committee member on the Association for Institutional Research (AIR),  a global association that empowers higher education professionals at all levels to utilize data, analytics, information, and evidence to make decisions and take actions that benefit students and institutions.
---