Avery Dennison Foundation President Offers Education Grads Five Tips for Finding Satisfaction
Gallery of Images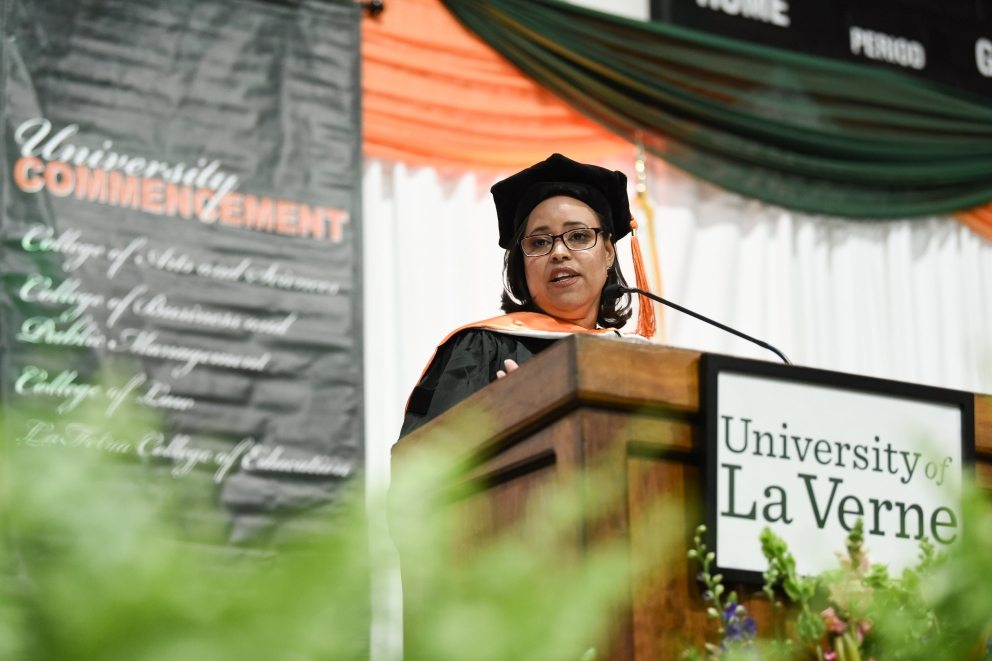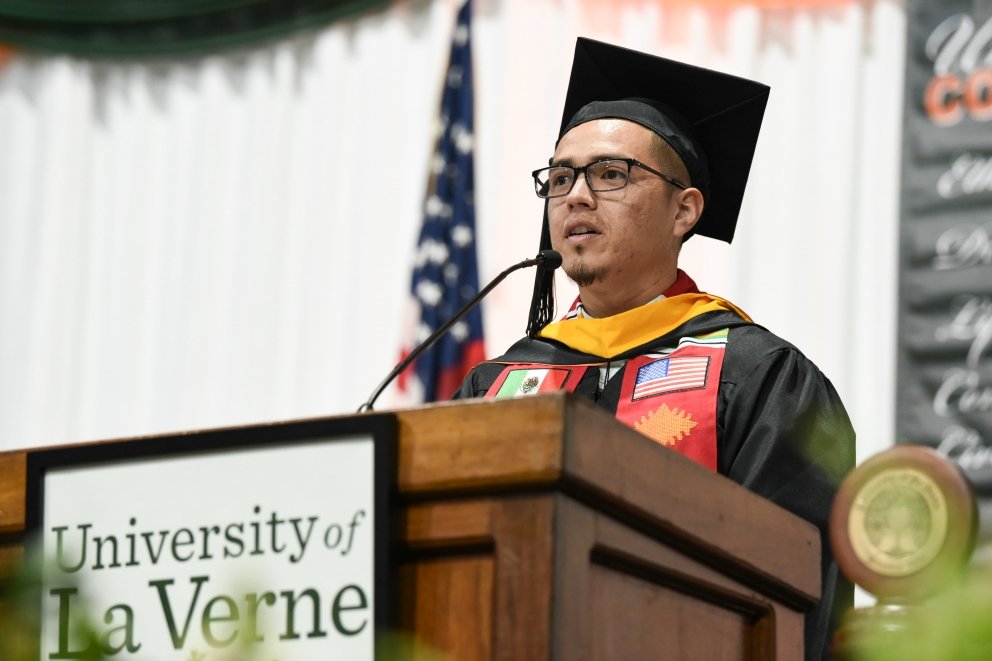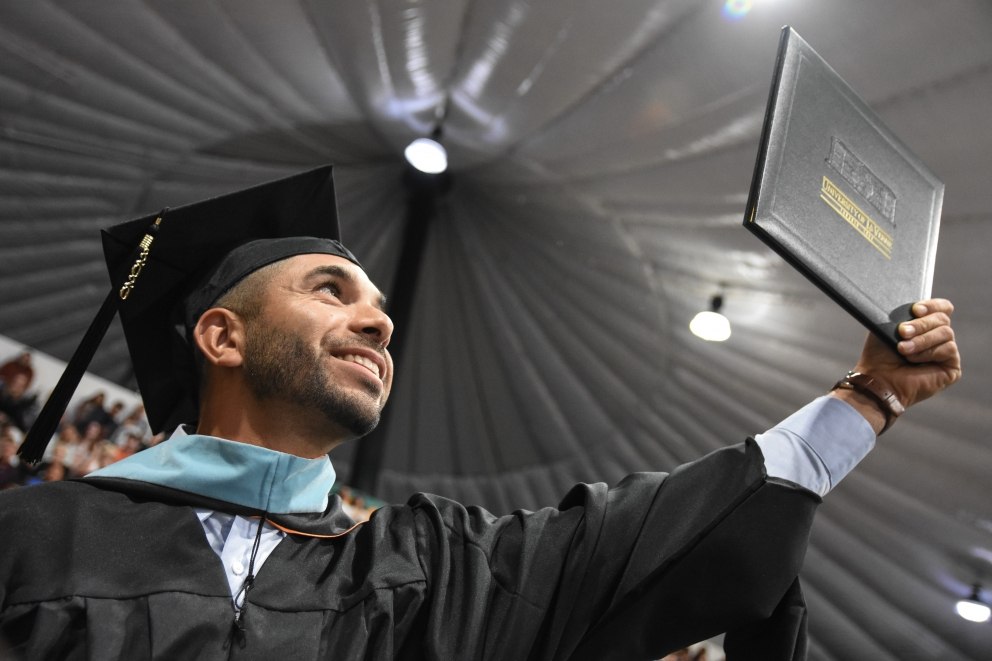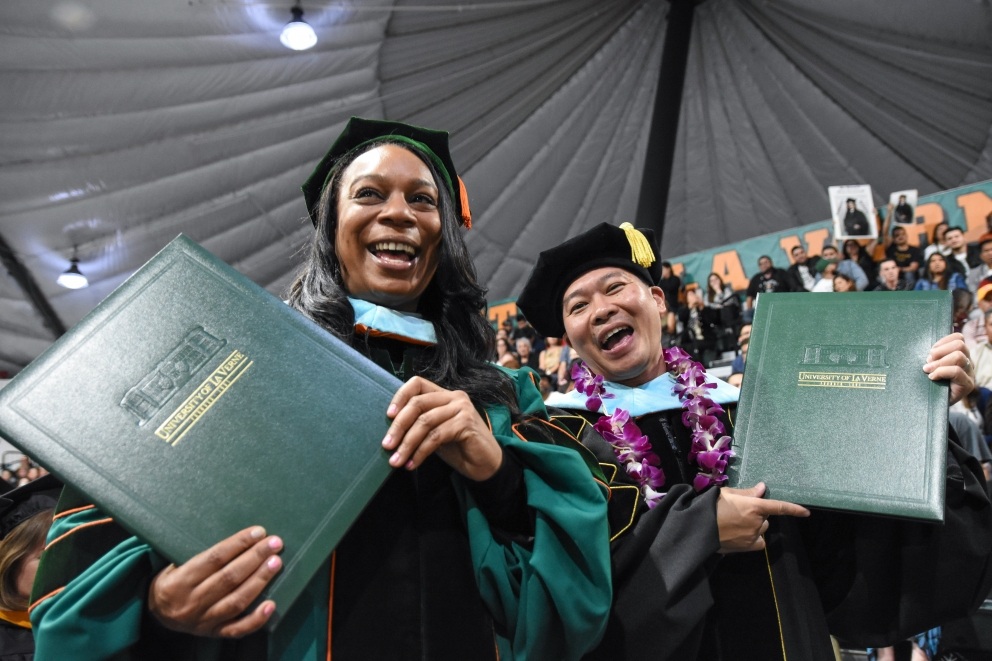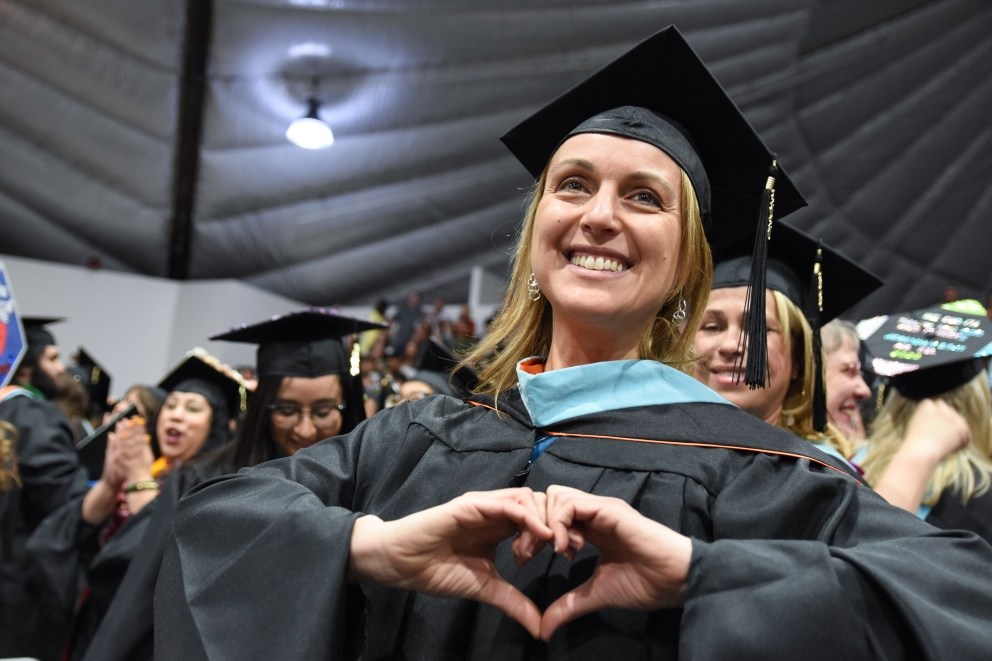 Alicia Procello, president of the Avery Dennison Foundation and vice president of corporate responsibility for Avery Dennison Corporation, gave the keynote address at the LaFetra College of Education's Winter Commencement Ceremony, offering graduates five tips for finding satisfaction in work and life.
Procello told the crowd of future teachers, counselors, and school administrators that she hoped her suggestions would help guide them as they embarked on careers that would transform countless lives. Those tips were:
Know your core values.
Seek places where you can make a difference, and remember they may not be where you expect.
Don't be afraid to create something if it doesn't exist.
Keep it personal — focus on individuals and personal outcomes to keep otherwise overwhelming challenges manageable and in perspective.
"Be true to your tattoo." Know your story and own it.
"Wherever your expertise lies and however you plan to serve your community, your work will matter," she said.
Procello made the remarks to bachelor's, master's, and doctoral graduates on Feb. 1 in the Sports Science and Athletics Pavilion.
In addition to delivering the keynote address during the commencement ceremony, she accepted an honorary doctorate from university President Devorah Lieberman.
Procello oversees initiatives in more than 50 countries related to international grant making, employee engagement, cause marketing, and disaster response.
Her funding and volunteer programs support education, sustainability, and women's empowerment in communities where Avery Dennison employees live and work.
Gualberto Monarrez, who graduated with a master's degree in educational counseling, served as the student speaker.
---