University of La Verne Student Named Newman Civic Fellow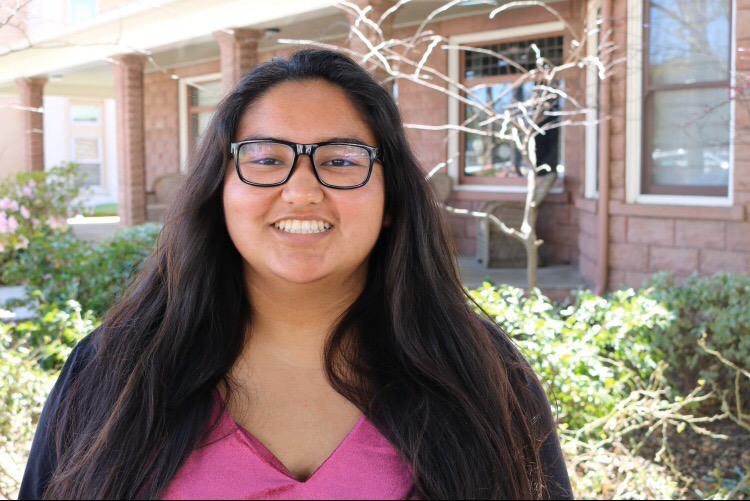 Ana Benitez, a senior kinesiology major, has been named a 2020-2021 Newman Civic Fellow by Campus Compact, a coalition of colleges and universities committed to fostering community engagement on campus and beyond.
The Newman Civic Fellowship, named for Frank Newman, co-founder of Campus Compact, is a one year program that bolsters the abilities of student leaders through training and networking, leading to student and community partnerships that will make positive change happen. Participants are eligible for special scholarship opportunities.
Benitez is an advocate for bringing educational resources to Latinx and first-generation college students. She believes sharing information is key to student success in college and as they work to assist others in their communities.
Her commitment to helping others goes back to high school, when she participated in a program that encouraged students from low-income families to learn about fields in science, technology, engineering, and math – or STEM. Benitez thought students outside the program could benefit from similar academic support.
She and other classmates helped connect students with academic support services. She also worked with one of her teachers, who became an advocate for students in need of information on the college application process and college readiness.
As a student at University of La Verne, Benitez has continued to help students find resources to achieve academic success and to have a positive college experience.
A resident assistant at Citrus Hall, she worked with students, many in their first and second year, and was responsible for their safety and well-being. She made sure they were adjusting to college life, getting involved on campus, and helped them "feel like they're home."
As a member of Phi Sigma Sigma, she advocates for education and college readiness and has been part of school supply collection events for children. She is also a mentor with the university's First Generation and Peer Mentorship Office and is active with the Latino Student Forum and the Alumni Relations Office.
Benitez sees a need and goes to work, said Julissa Espinoza, director of the University of La Verne Office of Civic and Community Engagement.
"She's a leader in her own right," Espinoza said.
In addition to her work on campus, Benitez is a volunteer at Casa Colina Hospital and Centers for Healthcare in Pomona, where she assists teachers working in children's services.
As a Newman Civic Fellow, Benitez will be able to participate in a national meeting where she'll network with other young leaders and learn about strategies for effective community engagement. She said she will bring those lessons back to University of La Verne.
"I look forward to growing from this experience," she said.
---