The University of La Verne Launches Anti-Racism Initiative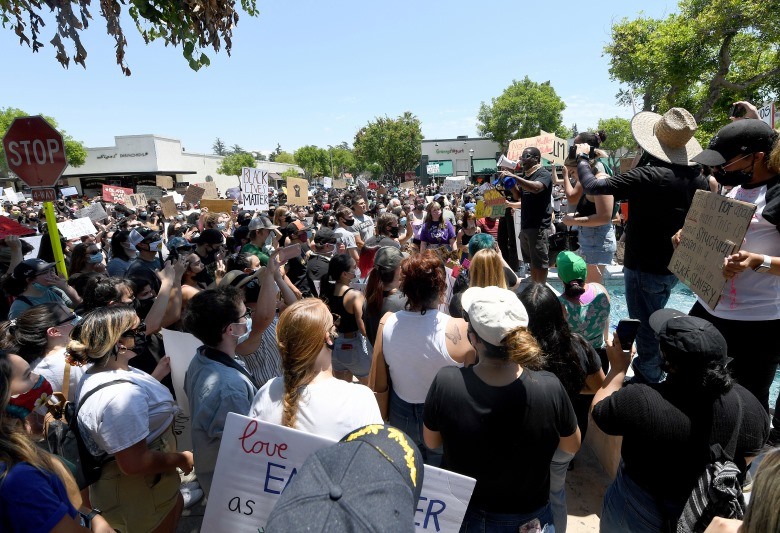 The University of La Verne community supports the movement to raise awareness of inequities and unjust processes, evoke change within systems, and bring about a just climate where persons feel safe and valued.
In addition, the university condemns hate speech directed at and/or regarding all persons on all platforms, especially persons of color, as this does not align with our values. The university encourages expressions of respect, unity, value, and love as we support change for the better, and continue to oppose any spread of racist or fear inducing ideology.
The Office of Diversity, Equity, & Inclusion (ODEI) webpage has been updated with a list of resources to help our community educate persons surrounding power, privilege, oppression, and racism.
In addition, the university has launched an Anti-Racism Initiative. The initiative began on Thursday, June 4, with a virtual Vigil for Racial Justice and Healing, which included words and reflection from Black faculty and staff as well as featured students and other community allies.
Beginning on Friday, June 5, the ODEI Instagram account will share video messages, words, and quotes from the campus community, specifically that of our faculty, staff, students, and alumni of color, as a point of expression regarding the current climate and racial injustices.
On Monday, June 15 at noon, the university will offer an Anti-Racism Teach In organized by the Office of Diversity, Equity, and Inclusion. Throughout the day, members of the Leo community will come together to teach, learn, listen, and reflect on topics such as:
Racism and anti-racism in relation to law enforcement, politics, and culture
The effect that implicit bias and deficits in cultural competence have in equitable policy making
Addressing Whiteness and Allyship
Embracing Differences: Meaningful conversations on race
How to utilize Restorative Practices in coping and healing from trauma
"Like many of you, I continue to process my thoughts and feelings surrounding the horrible death of George Floyd and so many other Black men and women due to racial injustice, discrimination, and years of systemic oppression," said Alexandra Burrel, the University of La Verne's interim chief diversity, equity, and inclusion officer. "I share in the pain our Black faculty, staff, students, and alumni are feeling, as well as our allies in this fight for justice. While we acknowledge that other marginalized groups and identities experience discrimination and injustices, the racism and unjust treatment of Black persons is most prominent and deserves our attention."
As our educational institution continues to learn and heal as one community, the University of La Verne recognizes and stands unified with the efforts that have already taken place to support the movement of justice. Much more needs to be done and this work will be continuous. For more information, please visit laverne.edu/diversity.
---