Teacher Wins Toyota RAV4 in University of La Verne Scholarship Drawing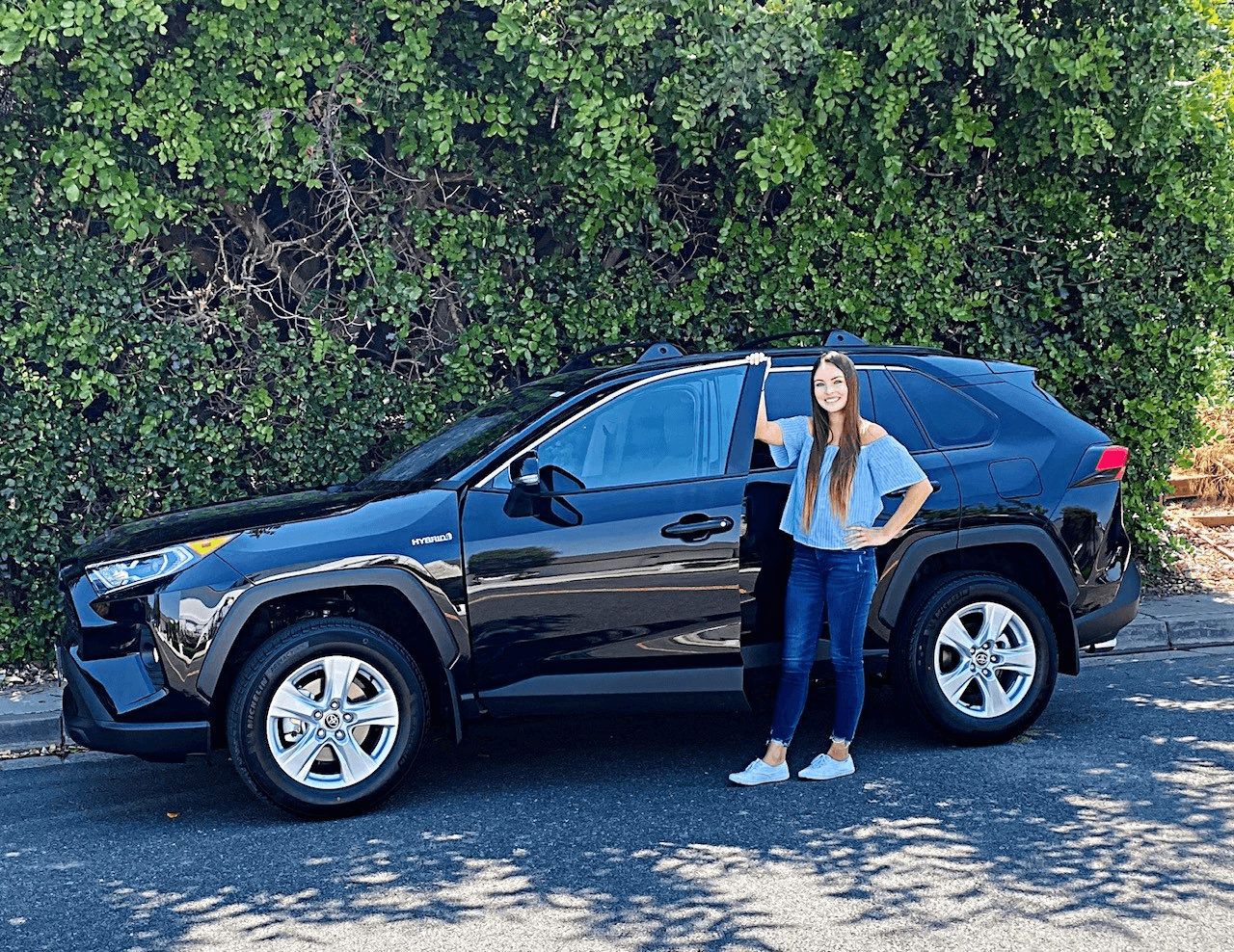 Genna Bowen was beyond surprised when she learned that her name was entered into the University of La Verne's annual scholarship fundraising drawing and she'd won a 2020 Toyota RAV4 hybrid.
University President Devorah Lieberman delivered the news to Bowen.
"I was completely shocked," Bowen said.
After pulling the winning ticket, Lieberman called Bowen on March 28, the day the university's Scholarship Gala had been originally scheduled to take place. Typically, the name of the winner of the car giveaway is drawn at the gala, but this year's event was postponed due to the coronavirus pandemic. The drawing raised $50,000, all of which will go to student scholarships.
In explaining the purpose of her call, Lieberman said Bowen's mother – Kim Bowen, a friend of the University of La Verne, – bought the ticket for her daughter. Bowen, Lieberman went on, was the owner of the brand-new compact SUV.
"Wait. What? Oh my gosh! Are you kidding me?" exclaimed Bowen, as Lieberman's words began to sink in.
Bowen said after speaking with Lieberman, she spoke with her mother, who told her she had in fact bought a ticket which she then entered in the drawing with her daughter's name on it.
Winning a new car was a fabulous surprise.
Bowen, a Newport Beach resident, is a first-grade teacher in Anaheim who will begin her third year in her chosen profession in the fall. She was considering purchasing a used car to replace her 2012 Volkswagen Jetta.
"I've been driving my same little car that I got in high school," Bowen said. "It's been a great little car."
Although the car runs well, Bowen longed for a new car but knew making such a purchase would be difficult, since she is paying off student loans.
"With a teacher's salary and trying to pay bills and pay off loans" buying a car, even a used one, was going to be a challenge, she said.
This is the fourth consecutive year the university has organized the automobile drawing. OREMOR Automotive, a company that has automobile dealerships across Southern California, donated the vehicle.
On June 7, Bowen went to Tustin Toyota to collect her black Toyota RAV4 XLE hybrid, which includes a package of high-tech safety features designed to assist drivers in averting crashes, a blind spot monitor with rear cross-traffic alert, and a three-month trial subscription to SiriusXM radio.
Bowen likes her new SUV but particularly likes that it is a hybrid, something that will help her when she makes her hour-long commute to work.
She plans on asking a friend to join her on a road trip to the East Coast, but the cross-country journey will have to wait until COVID-19 is no longer a concern.
Looking back on the day Lieberman called her with the results of the drawing, Bowen is still amazed by what took place.
"It was a really exciting day. I was very surprised but very grateful," she said. "It was really a blessing to get" the vehicle.
She added: "I'm really just grateful to the university for giving me this opportunity to have new car."
To learn more about scholarship opportunities please visit createthefuture.laverne.edu.
---