University of La Verne Integrated Business Program Students Raise $7,795 for Local Charities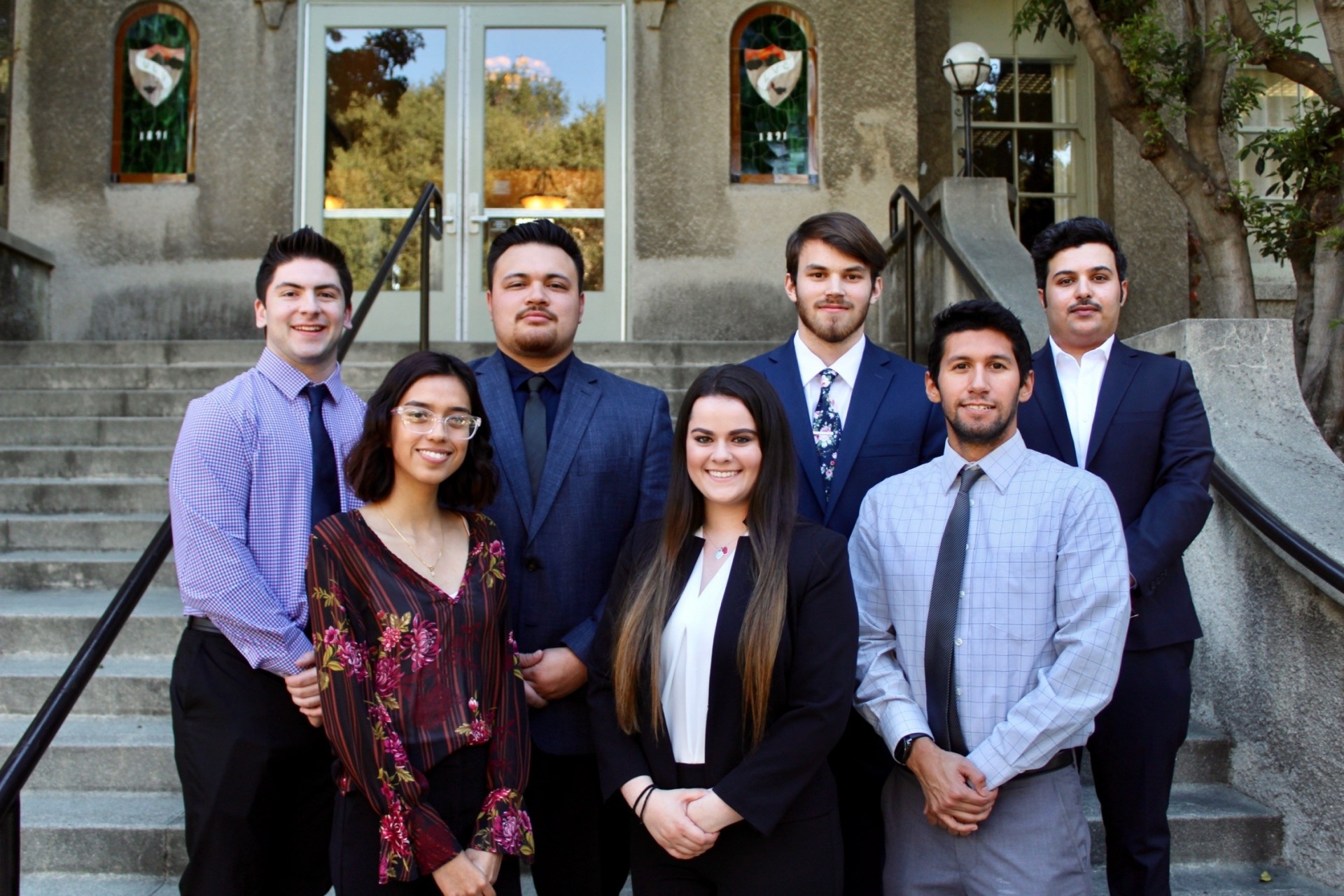 The University of La Verne's Integrated Business Program is intended to provide students real-world business experience. But the experience that the real world delivered to this year's class was unlike anything students and faculty could have imagined.
The Integrated Business Program, the signature academic program in the College of Business and Public Management, helps students to create and operate businesses that sell actual products, with proceeds donated to charity. This spring, the coronavirus pandemic upended traditional business models, challenging students to come up with creative solutions to meet the requirements of the program.
With no option for face-to-face sales, each team used innovative outlets to sell their products, some going completely digital. By the end of the semester, business was booming, and the students generated nearly $7,800 in profit to donate to charities of their choice.
Their products included bamboo charcoal air purifying bags, privacy protectors, Bluetooth key finders, sun glasses, wallets for veterans, and credit card protectors.
Team Lo-Key worked with the nonprofit Last Chance for Animals and sold Bluetooth key finders. Chianhui Qin, CEO of Lo-Key, said her team used internet sales to generate more than $2,500 in profit. This was the first year that a team utilized a fully-functioning website for sales.
"Overall, our team was able to persist," Qin said. "In the end, we were able to make a couple corporate sales and sell all of our products."
Team Credit Guard teamed up with House of Ruth, a local domestic violence shelter, and sold credit card protectors, grossing over $2,300.
Matthew Gutierrez, CEO of Credit Guard, reflected on the experience working through the pandemic.
"This was a better semester than it would usually be…I am a believer that if we can get through a recession in strong standing, we can get through life in strong standing," Gutierrez said.
Credit Guard used a GoFundMe account to help boost its online sales, another first to be used within the program.
Rick Hasse, senior adjunct instructor in the College of Business and Public Management, commended students for being creative and flexible.
"They learned how to manage in a crisis and work around a problem." Hasse said. "That was great learning."
Hasse also reflected on how this year's student success wasn't based on what they sold, but rather what they solved.
During their year-end online presentations, students, faculty, and staff gathered to reflect on the students' journeys. University of La Verne President Devorah Lieberman and Dean of the College of Business and Public Management Abe Helou were among those who complimented the students for their tremendous work.
"Students in the Integrated Business curriculum make better professionals committed to benefitting communities," Lieberman said. "You students represent our civic and community engagement values beautifully."
Helou offered similar praise.
"I have such appreciation for the efforts you all put into this program," Helou told the students. "If this proves one thing, it proves how resilient we are as human beings and how adaptive we are to changing traditions."
Donation proceeds were sent to the six different charities. The Integrated Business Program will continue this course during the upcoming fall semester.
---