LaFetra College of Education and San Bernardino City Unified Partner to Help Neurodivergent Learners Succeed During Pandemic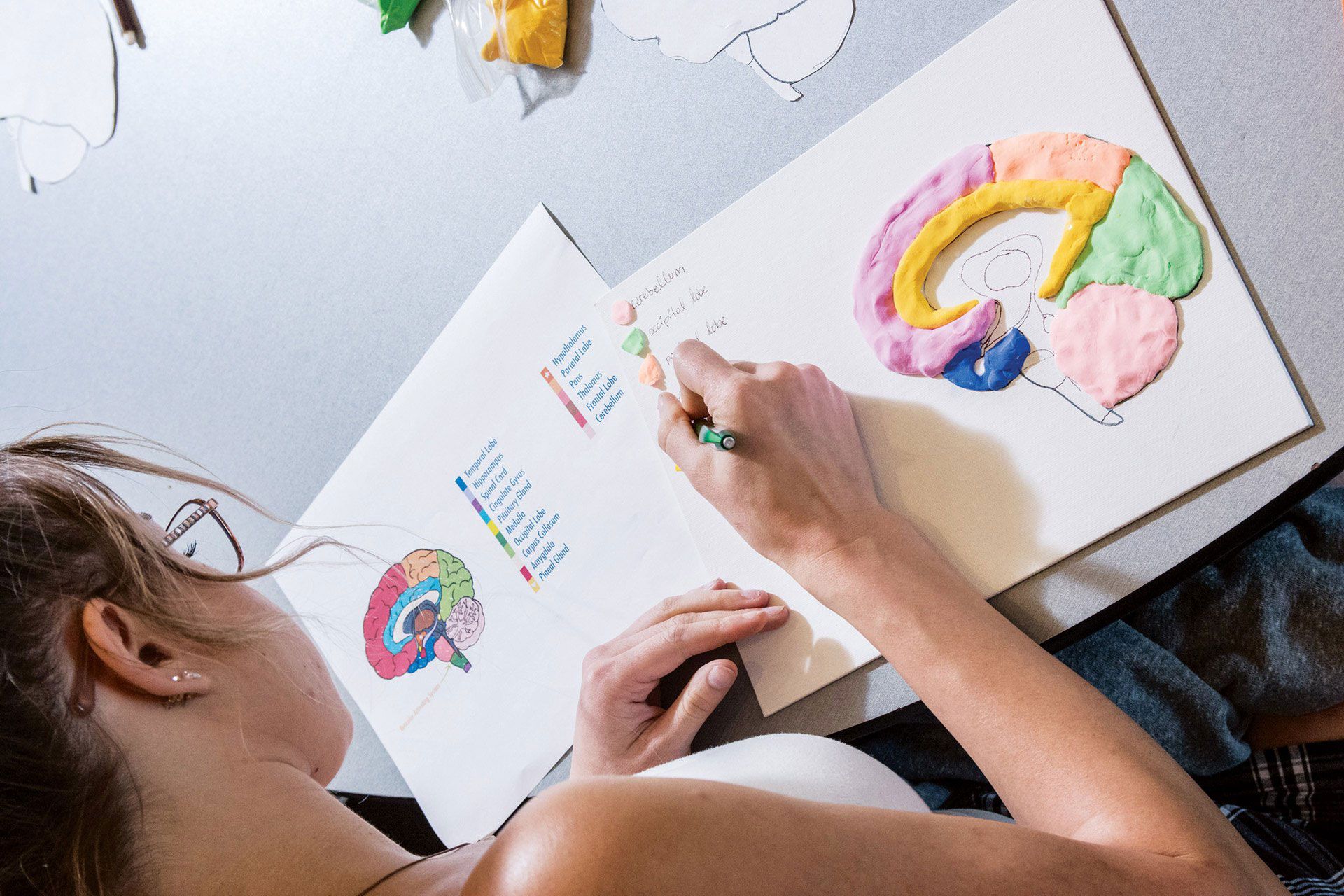 Neurodiverse children diagnosed with different learning abilities such as ADHD, dyslexia, and autism spectrum disorder are experiencing a difficult transition from in-person classroom instruction to virtual learning amid the coronavirus pandemic.
Parents of children in special education, especially in low income communities of color, have been disproportionally hit with new challenges, as technology has become a necessary element to their children's growth. In response, the Center for Neurodiversity, Learning, and Wellness in the University of La Verne's LaFetra College of Education expanded its assistive technology trainings in partnership with San Bernardino City Unified School District (SBCUSD).
Prior to the pandemic, the LaFetra College of Education and SBCUSD partnered with educators in the district to provide a neurodiversity and inclusion certificate for teachers, counselors, psychologists, and educators who work with learners with different abilities. This year-long certificate program meets with a designated cohort and cycles through five seminars together as a group. The seminars provide a multidisciplinary approach to topics such as educational neuroscience, culturally responsive teaching methods, positive behavior support, and assistive technology ending with a capstone project. With the sudden transition to online learning, the program quickly became sought after.
Niki Elliott, clinical professor and co-director for the Center for Neurodiversity, Learning, and Wellness, noticed the particular success of the assistive technology seminar within the program.
"Teachers were so grateful after the assistive technology seminar because it was exactly what they needed to transition immediately to helping children from home," Elliott said.
In knowing this, Elliott worked with her certificate instructors to create free, stand-alone assistive technology workshops for parents and teachers around the region to further educate the needs of the neurodivergent learners they serve. SBCUSD responded, in tandem, with resources.
Once SBCUSD schools were ordered to transition to remote learning in March, the district recognized the need to provide digital resources for their students. Lorraine Perez, assistant superintendent of student services at SBCUSD, said the district distributed close to 30,000 electronic devices and more than 10,000 hotspots to students.
"I've heard the teachers describe how timely this was," Perez said.
Once resources were distributed and online teacher trainings were available, it was up to educators to support their students.
Amy Pederson Bowman, Spanish teacher at San Gorgonio High School, applied for the neurodiversity and inclusion certificate. After 28 years as an educator, she was determined to update her teaching methods and gain an understanding of new technology that would assist her in becoming a more effective teacher.
"I had no idea it would be life changing," she said.
Bowman had a student who was struggling to use a computer for a writing assignment. The student was frustrated because he could compose the assignment when he used pen and paper, but it became much harder when he had to use a computer.
After taking the neurodiversity training certificate program with the university, Bowman introduced the student to a software program that allowed him to speak into an electronic device to make minor changes on a computer.
Bowman also received mindfulness training during the certificate course. This section included breathing and meditation practices meant to help calm educators before beginning their lessons.
"You learn to calm yourself, to be the calm in the chaos," Bowman said.
In further reflection, she felt the certificate program helped her learn the scientific knowledge and practical skills to continue to improve her life and profession.
The University of La Verne and the LaFetra College of Education continued this momentum by providing free online assistive technology workshops over the summer to train parents and teachers from surrounding school districts how to improve their capacity to teach neurodivergent learners online through the summer and into the fall.
Karyn Fillhart, assistant technology trainer and expert seminar facilitator, teaches in the certificate program and lead the summer training workshops for parents. She recalled how impactful the certificate training was and explained how it helped structure the free assistive technology workshops. She restructured elements of her eight week seminar to highlight key learnings that would easily benefit teachers and parents during distance learning.
"The look of joy and relief on one of the mom's faces was obvious after the workshop. In an hour, this group of moms had bonded," Fillhart said.
The level of stress that parents have felt transitioning to home educators has not been easy, but programs such as these have given light to the national social justice implications to accessing equitable education.
"These programs are a lifeline for these parents participating," Elliott said. "The partnership with Dr. Perez and the district has set the model that can now be expanded beyond San Bernardino."
Perez said the district covers the costs of educator certificate training and will have further training cohorts continue with the help of Elliott.
When there is a willingness and desire to work together to assist students, "there's no limit to what can come out of that," Perez said.
To learn more about the LaFetra College of Education's Center for Neurodiversity, Learning, and Wellness, please visit education.laverne.edu/neurodiversity.
---