Keynote Speaker Tells College of Business and Public Management Graduates to "Be gritty, be hearty, be resilient"
Rosa Martinez, student speaker for the University of La Verne's College of Business and Public Management commencement ceremony, let the audience "in on a little secret." The reveal? "It took me 12 years to complete my bachelor's degree," she said, adding that she is thankful for the university's online program that gave her flexibility and helped her become the first in her immediate family to complete college.
With wisdom gained by life experience, Martinez told her classmates, "You can be certain in the uncertainty that comes with life and know that you took control of this goal and made it a reality. You took a 'someday' and made it into 'today.'"
Martinez was one of 1,067 graduates of spring 2020 and winter 2021 celebrated in the college's virtual commencement live-streamed on January 30. Keynote speaker for the occasion was alumnus Jarrod McNaughton, MBA '00, chief executive officer of Inland Empire Health Plan. In recognition of his distinguished career and leadership in the healthcare field and the community, the university awarded him the honorary Doctor of Humane Letters degree.
McNaughton focused his keynote address on the theme of resilience which, he said, "means never giving up." The experiences of the past year have "bent, compressed, and stretched" the graduates. But, he said, "You overcame the odds. You crossed the finish line and are proving to the world, more than any other graduating class in history, that you have what it takes . . . to rise up in the face of adversity and hardship excited about what the new dawn will bring."
University President Devorah Lieberman also spoke of resilience. She told the graduates that "at this time, when our world is steeped in ambiguity and uncertainty, now is the time for all of us to embrace the optimism of our future—a focus on hope, strength, and resilience." And she advised the newest members of the university's alumni, which number more than 85,000 around the world, "no matter what, never, never, never give up. Never give up on your dreams."
The University of La Verne is comprised of four colleges: the College of Arts and Sciences, the College of Business and Public Management, the College of Law, and the LaFetra College of Education and has a total enrollment of nearly 7,000 students.
Gallery of Images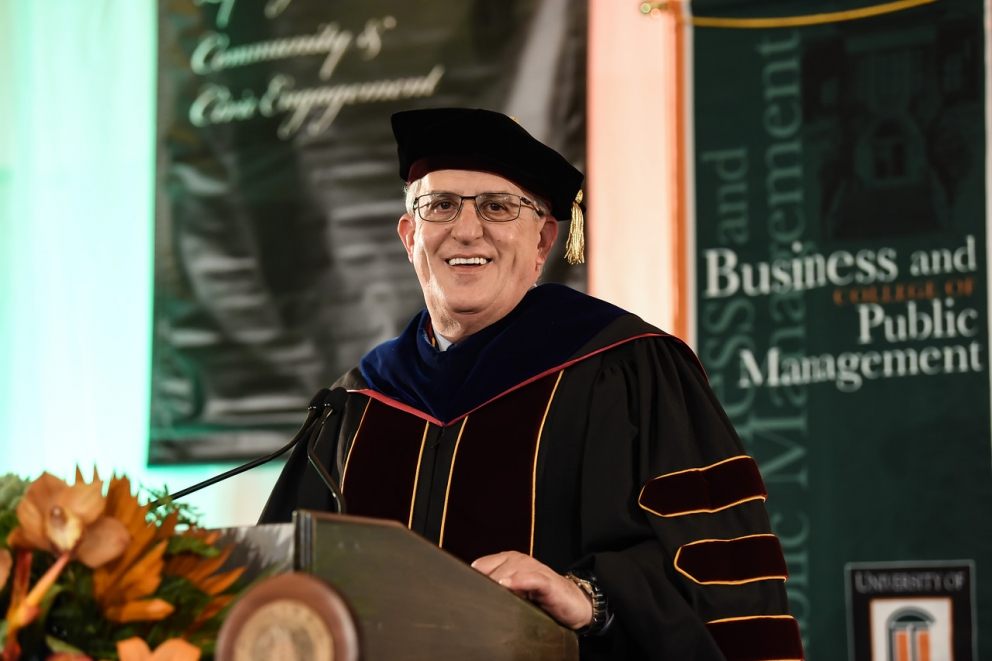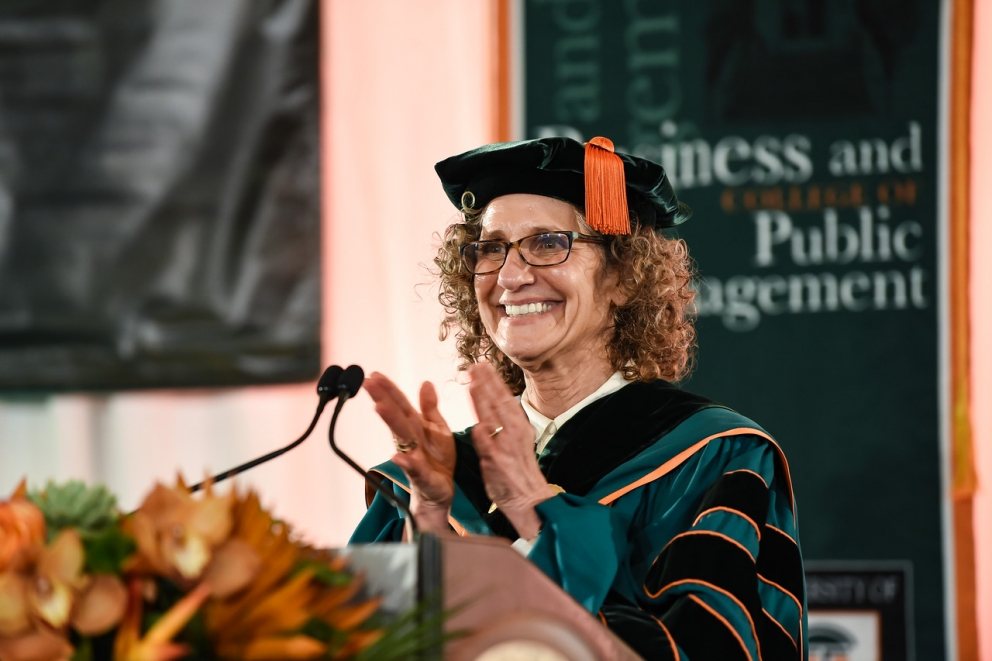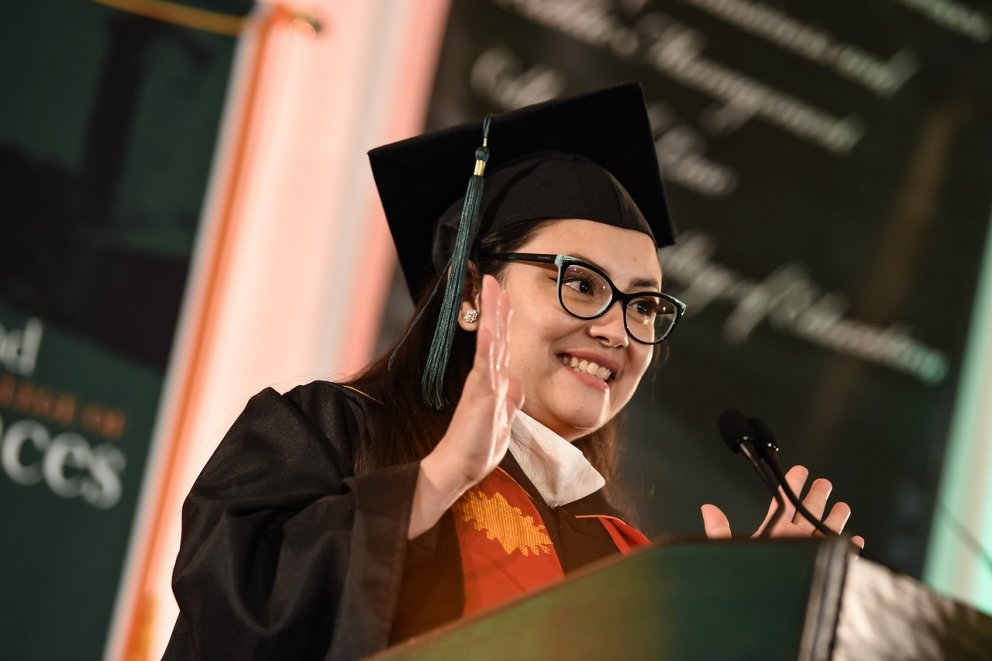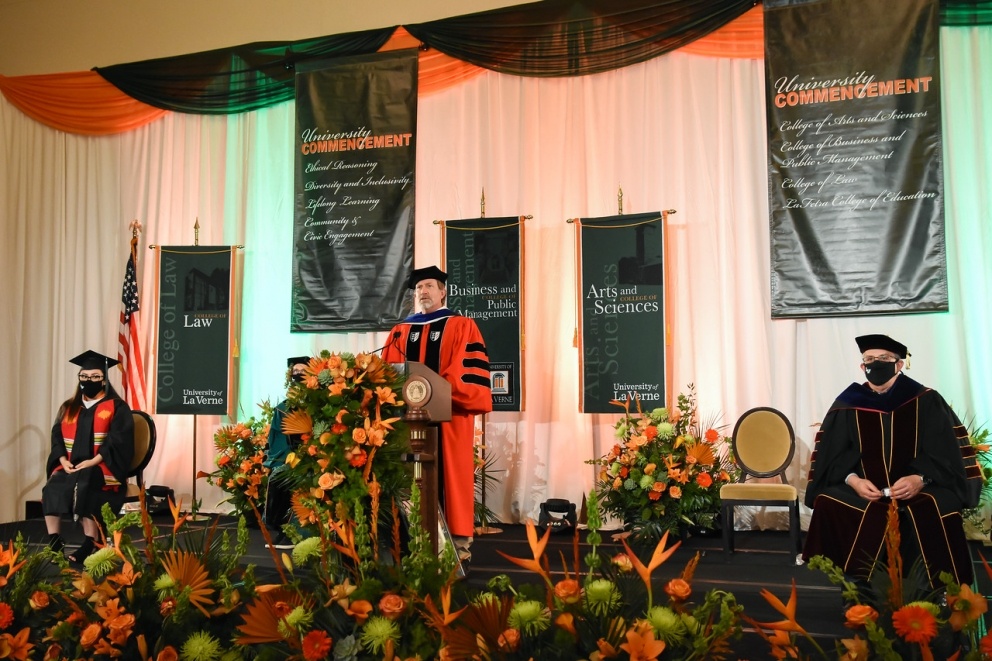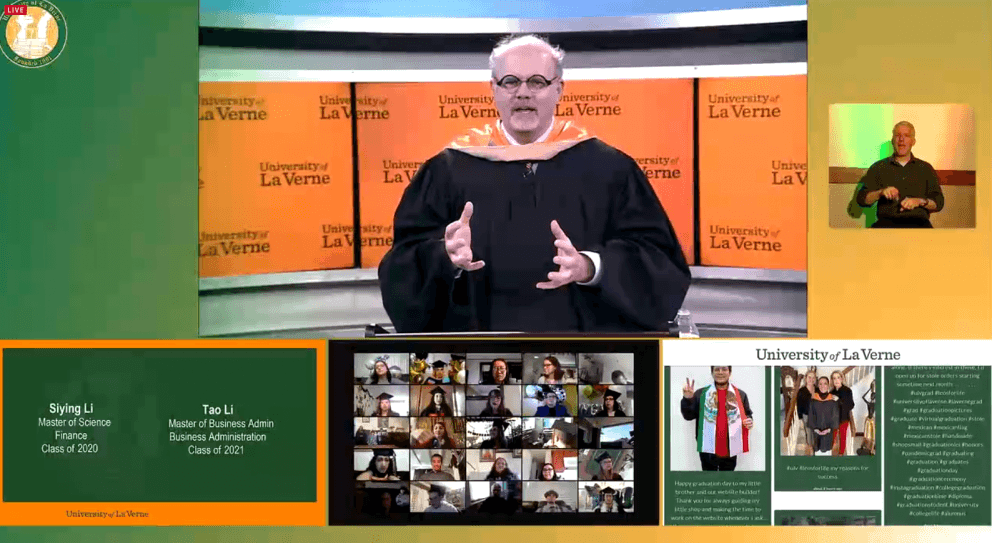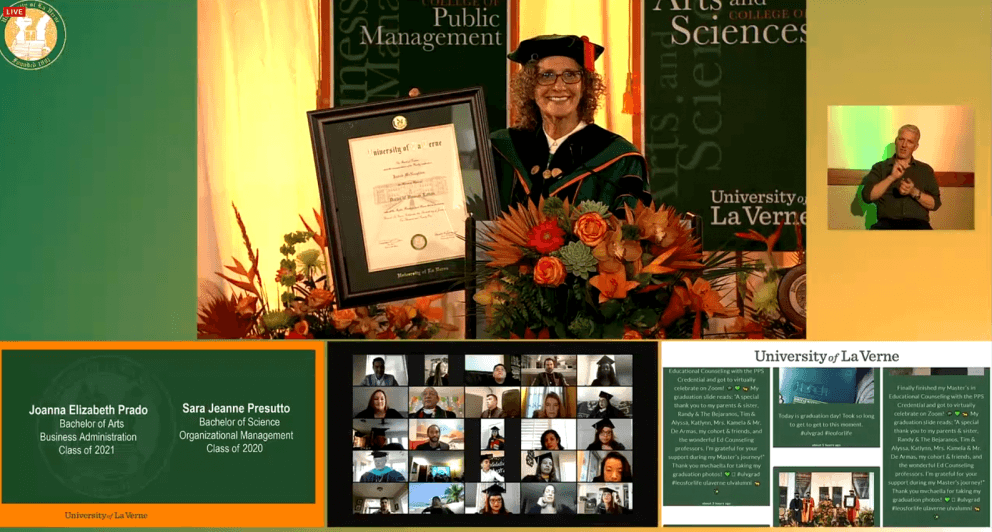 ---