LaFetra College of Education Joins Transformative Teacher Preparation Program with Branch Alliance for Educator Diversity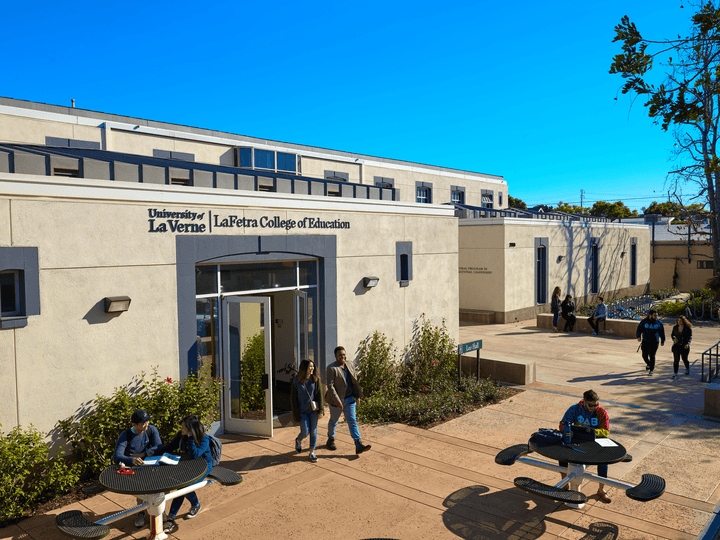 The University of La Verne is one of six minority serving institutions (MSIs) across the United States selected to participate in Branch Alliance for Educator Diversity's (BranchED) National Teacher Preparation Transformation Center. This partnership aims to produce highly effective and diverse teachers through immersion programming. The university's pre-kindergarten through 12th-grade school district partner, Pomona Unified School District, will also participate in the Transformation Center.
Institutions comprising BranchED's National Teacher Preparation Transformation Center's second cohort include Alabama A&M University, Mount St. Mary's University, Texas A&M International University, Virginia State University, and West Texas A&M. The organization launched its first cohort for its National Teacher Preparation Transformation Center in 2018.
Through participation in the Transformation Center—a three-year program—the University of La Verne will join a unique community of practice where faculty and Pomona Unified School District partners will access enhanced resources and professional development, network with others, share data, and learn from each other to move forward with sustainability and innovation. The larger goals of BranchED's Transformation Center include both diversifying the teaching profession and intentionally addressing critical issues of educational equity for all students.
"No other entity in the country takes the approach to diversifying the nation's educator workforce the way BranchED does," BranchED's President and CEO Cassandra Herring, PhD, said. "Our approach is 'grassroots' in that we work directly with the MSI educator preparation providers to draft and implement an individualized plan for systemic and sustainable improvement with the goal of ensuring their program graduates are competent and confident in their ability to teach all students – particularly students of color and those from low-socioeconomic backgrounds."
"Our institution is uniquely positioned to take full advantage of this new partnership with Branch Alliance for Educator Diversity and our community partner, Pomona Unified School District," said Kimberly White-Smith, dean of the LaFetra College of Education. "We hope to be an example of how removing barriers and obstacles that disproportionately impact our educators of color will provide a pipeline of excellence from and back into our communities that we serve."
White-Smith, alongside fellow administrators and colleagues, look to utilize the partnership to support the university's initiatives as a leading Hispanic Serving Institution (HSI) as well as recruit, retain, and graduate teachers of color to serve local communities.
Betina Hsieh, professor and director of teacher education at the University of La Verne stated, "There is still a large demographic diversity gap between the teachers that serve K-12 students and the students themselves. Research has shown that students of all racial and ethnic backgrounds view teachers of color favorably, and students of color perform better when they have teachers of color. We are excited to break down some of those barriers in teacher education by providing multiple pathways to subject-matter competencies, creating opportunities for mentorships with successful teachers of color, finding sustainable funding sources to support our student success, and supporting our faculty to model and engage in culturally affirming, responsive and sustaining practices in teacher education."
The college looks to utilize the grant to support STEM education efforts, define diverse subject matter competency models, provide mentorship programs with teachers of color, solidify sustainable funding sources for student and faulty success, and more.
Major support for this cohort in BranchED's National Teacher Preparation Transformation Center comes from the Bill & Melinda Gates Foundation and the Walton Family Foundation at the recommendation of Alice L. Walton.  Program support also comes from the Michael & Susan Dell Foundation; the Bezalel Fund, a donor advised fund established by Charles and Lynn Schusterman Family Philanthropies; and others.
Learn more about the Branch Alliance for Educator Diversity National Teacher Preparation Transformation Center at educatordiversity.org.
---