Court of Appeals Justice Tells Law Graduates to Stay Determined and Give to Others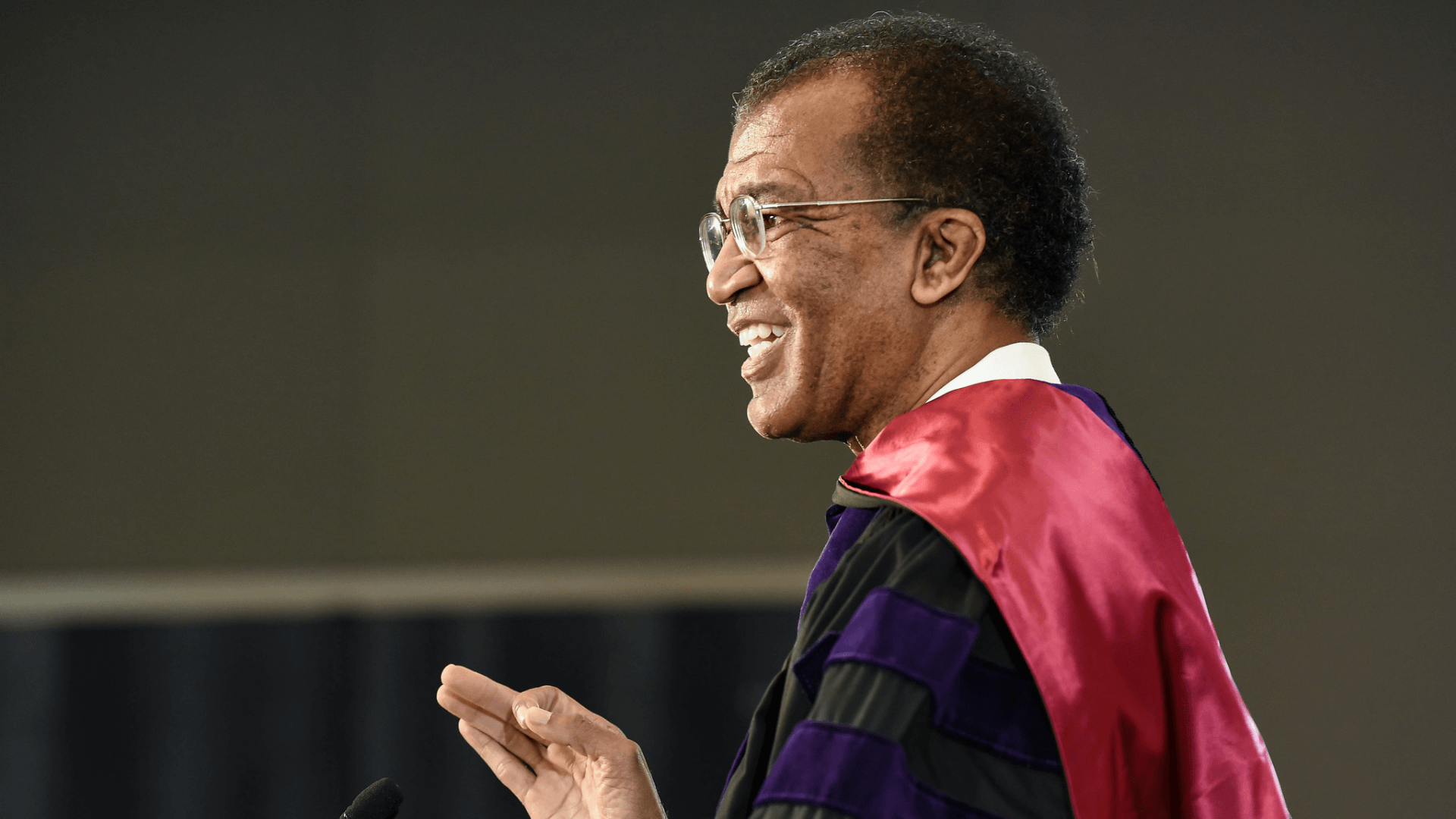 At their virtual commencement ceremony on May 29, the first African American judge to serve in Riverside County Superior Courts told the 85 spring 2021 graduates from the University of La Verne College of Law to "share the great knowledge and skill that you have obtained with others."
Commencement speaker Richard T. Fields was confirmed to the Court of Appeal in 2017. Before this appointment, he presided in the courts of Riverside County for 26 years. A frequent guest speaker, he has told a variety of audiences that "it's never too difficult, it's never too late, and you are never too old" to fulfill your dreams. He provided the graduates with advice as they begin their law careers by stating five traits of a great lawyer: integrity, courage, preparation, timeliness, and community service.
Now in its 51st year, the University of La Verne College of Law has trained lawyers who serve throughout the Inland Empire and beyond. The new graduates will join more than 87,000 alumni of the university worldwide.
Kevin Marshall, the Frank Lizarraga Endowed Dean of the College of Law, encouraged the graduating class to "become the next civic and constitutional superheroes with the skills and powers to actively engage in securing for us all a just and life-giving existence."
Valedictorian and student speaker Chanlon Kaufman, JD '21, spoke about his educational journey and the sacrifice he and his fellow students went through to achieve their degrees. He told them to "bring kindness" whenever the legal profession becomes difficult. He then reflected on his purpose to help, comfort, and advise his future clients as well as provide a voice for them.  "We have an opportunity and a responsibility to make things better," Kaufman said.
The ceremony concluded with heartfelt advice from University of La Verne President Devorah Lieberman, who invited each graduate to move their tassel from right to left, symbolically from head to heart, in celebration.
---