University of La Verne Graduates 1,327 in Virtual Commencement May 29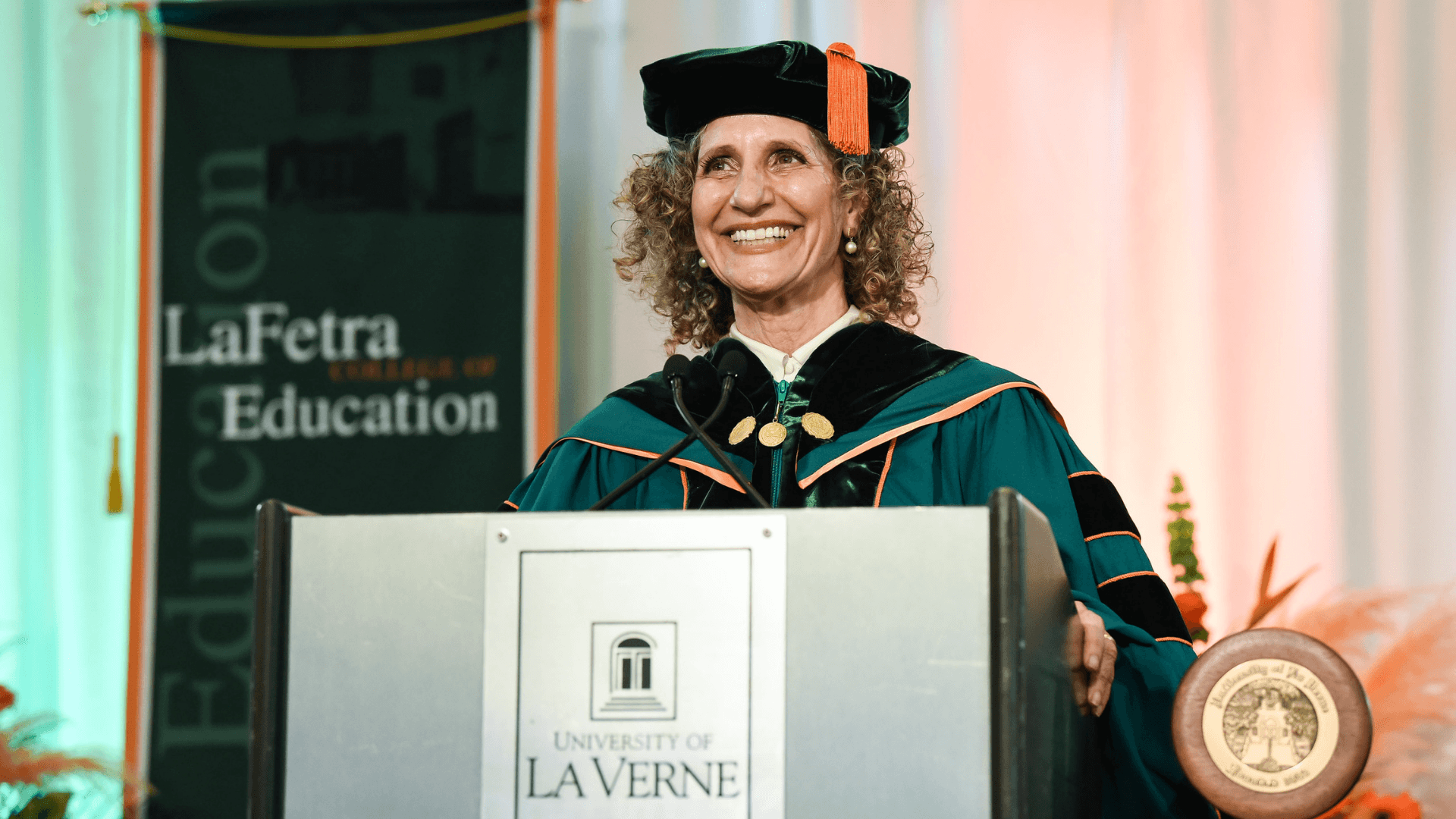 Isabella Guzman took a break from her role as head of the nation's Small Business Administration—a cabinet-level post—to tell graduates of the University of La Verne that "there is no greater measure of success than service to others, because it's not enough to achieve for yourself alone. Your community, your city, your state, your country are only as strong as you make them."
Guzman addressed the 560 spring 2021 graduates of the College of Business and Public Management during their virtual commencement on May 29. Separate ceremonies were held that day for each of the university's four colleges, with a total of 1,327 graduates. They join approximately 87,000 fellow alumni worldwide.
Ambassador Anwarul K. Chowdhury, speaker for the 387 spring 2021 graduates of the College of Arts and Sciences, advised the class of spring 2021 to look inward. "In a world where material pursuits seem to be the ultimate objective of human endeavor, find a real space for spirituality in your life. In your eagerness to get something quickly, never, ever sell your soul." He added, "Your positive goals for yourself should not be pursued at the expense of other people."
Chowdhury served as Ambassador and Permanent Representative of Bangladesh to the United Nations from 1996 to 2001 and as the first Under-Secretary-General and High Representative of the United Nations, responsible for the most vulnerable countries of the world from 2002 to 2007.
University President Devorah Lieberman announced during the ceremonies that the university is awarding the honorary degree Doctor of Humane Letters to both Guzman and Chowdhury.
Justice Richard T. Fields, who addressed the 85 spring 2021 graduates of the College of Law, was the first African American judge in the Riverside County and is now an associate justice in the California Court of Appeal. "Every great lawyer I know is community-service minded," he said in his remarks. "They bring credit upon the profession by mentoring students, providing scholarships, public speaking, providing gifts to less fortunate people during the holidays, sharing their knowledge, experience, and struggles, and encouraging others." Fields advised the graduates to "generously give of yourselves and you will be better for it. You've reached your dream of completing law school. Help others to see their dreams come true."
Speaking at the LaFetra College of Education virtual ceremony, educator and distinguished scholar A. Lin Goodwin encouraged the 295 spring 2021 graduates to "lead from wherever you are," noting that "leadership does not come from power or position, but purpose." She challenged them to "lead with kindness. Your kindness, no matter how small, will engender kindness in others." She also advised them to "lead with hope. Hopefulness is a cure for despair and can spark positive action." Finally, "Lead with solutions," she said, adding, "your bold ideas for change can shape tomorrow." Goodwin is dean and professor of education at the University of Hong Kong.
Lieberman presided over all four virtual ceremonies. She told the soon-to-be-alumni that "At this time when our world is steeped in ambiguity and uncertainty, now is the time for all of us to embrace the optimism of our future—a focus on hope, strength, and resilience." She asked the graduates to "please join me in 'purpose' as we believe in something bigger than ourselves, something larger that continues to inspire us."
The virtual commencement was one of three official celebrations for graduates of the University of La Verne. A Grad Gift Box Pick-Up Parade on May 15 and May 23 gave graduates an opportunity to drive their decorated cars through campus, receive a gift box from the university, and have a professional photo taken with family and friends. An upcoming in-person regalia event will allow all graduates of 2020 as well as spring 2021 to walk across the stage while their name is read aloud to the cheers of family and friends. It will be held June 12 at San Manuel Stadium in San Bernardino.
---