University of La Verne Joins COVID-19 College Vaccine Challenge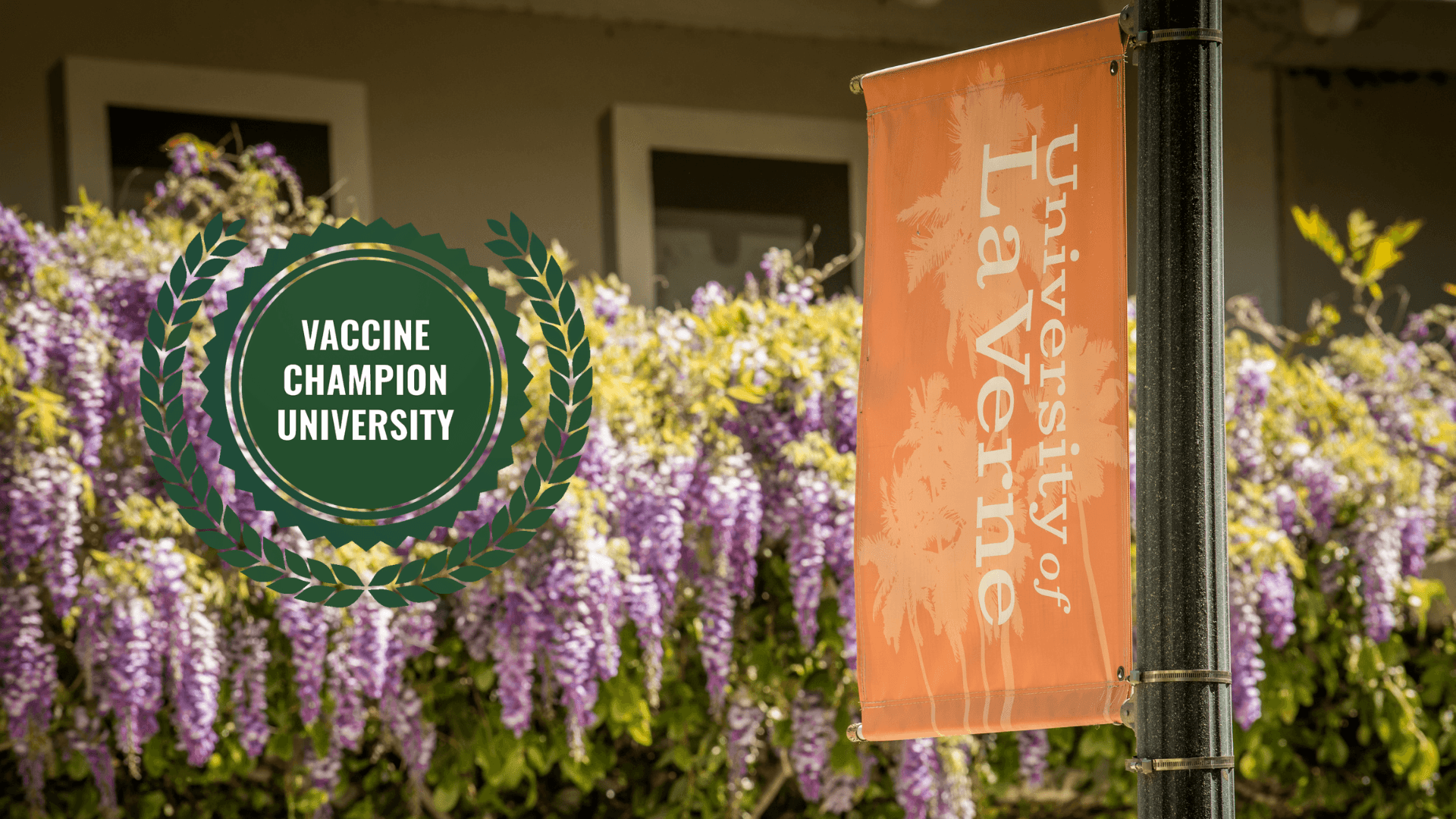 The University of La Verne announced on June 9 that it has joined the COVID-19 College Vaccine Challenge. Hundreds of colleges and universities across the country are joining the effort initiated by the White House and the U.S. Department of Education to help end the pandemic by increasing vaccination participation among students and university communities.
"We are committed to a safe return to our campuses for the start of the new academic year," said the university's president, Devorah Lieberman. "Vaccines are the best way to get back to the face-to-face relationships that we desire in our campus learning communities. We are delighted to join our colleagues in taking up this important challenge."
Institutions joining the COVID-19 College Vaccine Challenge commit to taking three major action steps this summer:
Helping students, faculty, and staff members know they are eligible to get a vaccine and where to go to get it;
Creating a plan to get every person possible vaccinated, and identify champions to lead the way;
Making it easy for people to get vaccinated by bringing vaccine spots onto campus or to nearby locations.
Becoming a part of the College Vaccine Challenge is another step the University of La Verne is taking as it promotes vaccination against COVID-19. As soon as vaccination eligibility in California became open for educators and students, the university partnered with Western University of Health Sciences to set aside appointments for the University of La Verne community.
The university plans to use social media and vaccination champions to encourage full participation in this latest push.
---