Student "Vaccine Ambassadors" Do Outreach on Campus and Beyond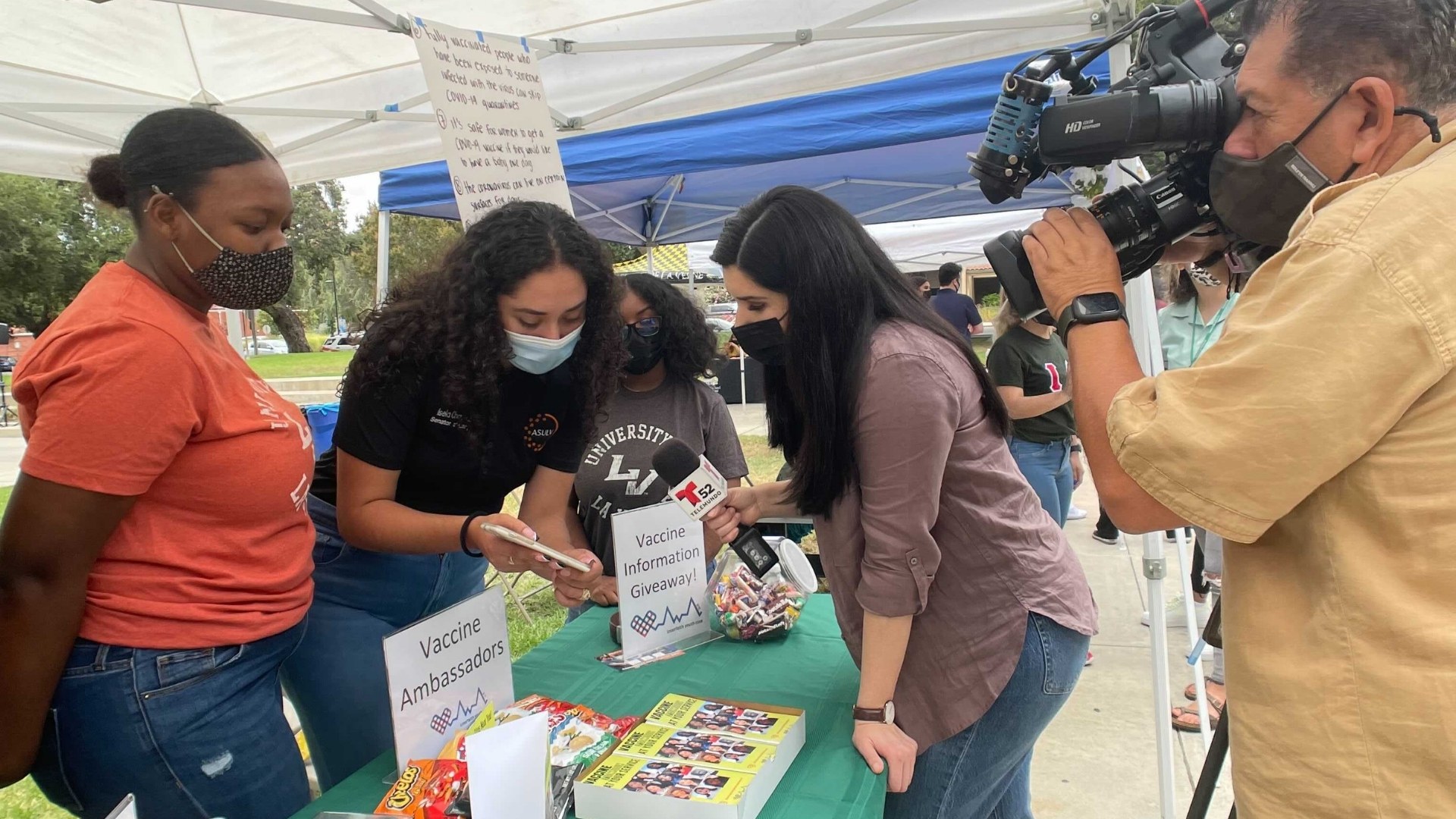 Eleven University of La Verne students spent their summer helping share accurate information about the importance of getting the COVID-19 vaccine. They were part of the Faith in the Vaccine program, operated by Interfaith Youth Core, a nonprofit organization. Across the country, students in 120 universities were involved in the program.
Four television stations in Los Angeles reported on the vaccine ambassadors' work, coming to the University of La Verne campus during orientation week.
"I chose to be a vaccine ambassador because I realized the importance of minority groups and youth especially to receive the vaccine. I want my communities to be safe & healthy so we can continue using our voices for positive change!" wrote Olivia Magby, a senior at the university, in an Instagram post on the ULV Vaccine Ambassadors account.
Fellow vaccine ambassador Jennifer Reyes posted, "I became a vaccine ambassador because I love working with communities especially communities that have low resources and being able to raise awareness about the vaccine in those communities will create a big change and I'm glad I can be a part of that change."
Chaplain Zandra Wagoner, who worked closely with the vaccine ambassadors, said that they "know the strategy is not to walk into conversations and convince people. It's not about an argument. It's about engaging with people and hearing other people's fears and concerns, giving an open space for conversation. That's what they've done—they've opened up conversation."
"We always talk about that," Wagoner continued. "An argument never changes someone's beliefs and practices. People find themselves open to new information when they feel heard in a conversation.  They've tried to open the doors to conversation while letting people know good information." 
---