Deborah Olson Named Inaugural Landis Endowed Professor in Business Leadership and Ethics
Professor of Management and Leadership Deborah Olson has been selected as the inaugural Richard G. and Beth T. Landis Endowed Professor in Business Leadership and Ethics in the University of La Verne's College of Business and Public Management.
The endowed professorship is named in honor of the late Richard '42 and Beth '44 Landis, who were alumni, foundational leaders, and champions of the University of La Verne for 70 years. They established this endowed professorship to attract a recognized national or international scholar in the field, and to bring recognition to the University of La Verne's programs in business education.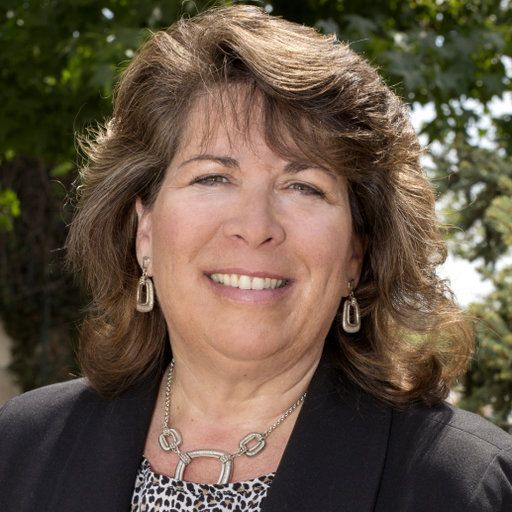 Olson is as a tenured professor at the University of La Verne, where she teaches leadership and management courses. She has published extensively in the areas of leadership and positive and ethical organizational practices that facilitate individual and team well-being and growth. She will begin her 15th year at the university this fall.
Her career spans more than 25 years in organizational behavior, human capital management and development, team effectiveness, ethical leadership, and strategic culture change design and implementation. Previously, she worked at Chrysler Corporation as an education consultant, a consultant and partner at Hay Management Consultants. She also established her own consulting practice focusing on leadership development and team effectiveness prior to becoming a full-time faculty member at the University of La Verne in the fall of 2008.
She said the endowed professorship will provide her with opportunities to expand and create curriculum and resources focused on business leadership and ethics that will not only benefit University of La Verne students, but also leaders in a variety of organizations.
"I am thankful for the support of the Landis family, for their time, and for the opportunity to bring this important information to contribute to leadership development and ethical business practices in light of the changes that have occurred subsequent to the global pandemic," she said.
Olson's plans include information on research-based practices that are accessible to leaders and team members. The focus will be on developing an integrated website that can be used by leaders and teams so they can explore relevant topics in business leadership and ethics. She will include topics that center on the design of positive organizational practices and the actions leaders can take to facilitate well-being and growth.
Emmeline de Pillis, dean of the College of Business and Public Management, said Olson exemplifies the ideal professor-scholar through her excellence in teaching and innovative research.
"An endowed professorship is one of the highest academic honors a faculty member can achieve," de Pillis said. "We are proud of Dr. Deborah Olson and are looking forward to the enacting of her plans to institutionalize and advance the role of business ethics and leadership on behalf of the University of La Verne and the Landis Endowment."
Olson will begin her three-year appointment this fall.
---