University of La Verne Celebrates Convocation On Campus for the First Time Since Pandemic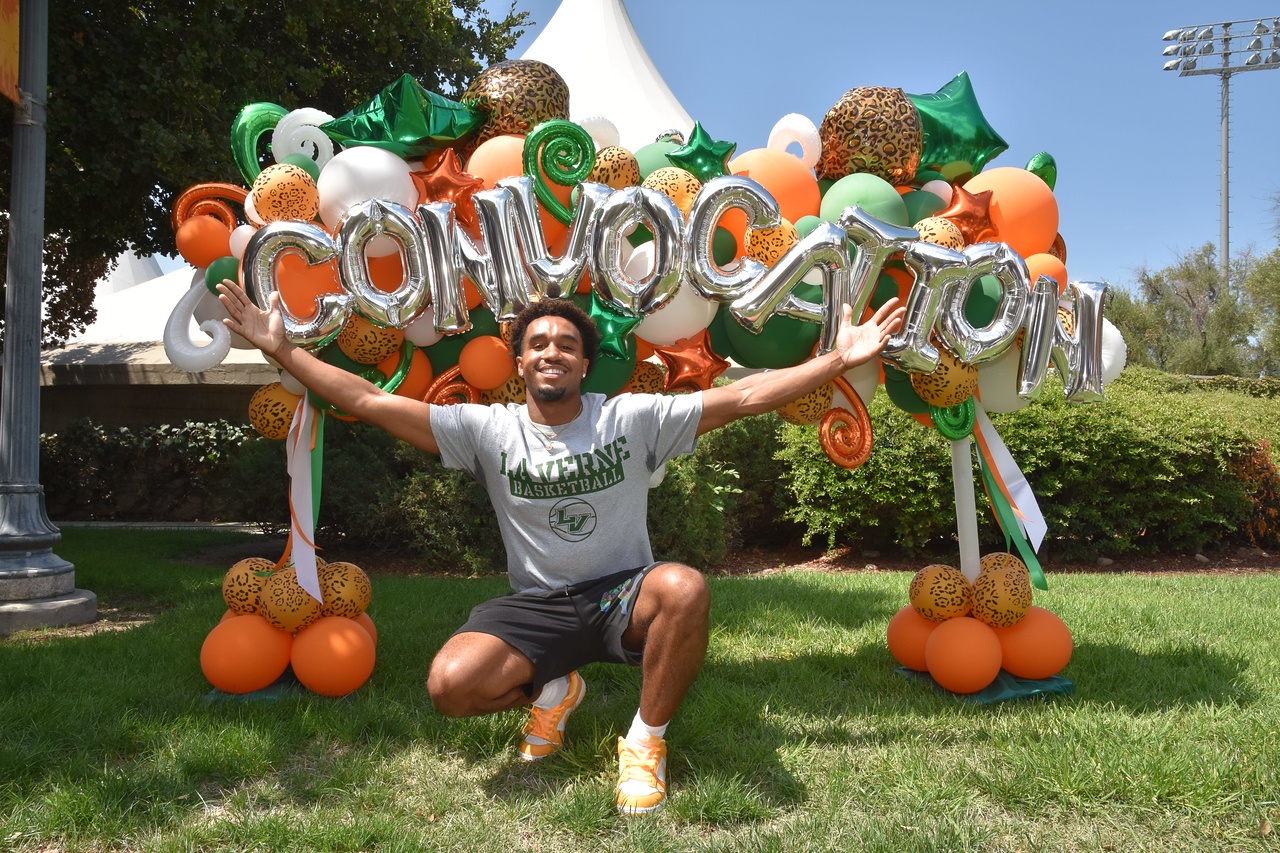 The University of La Verne community gathered in the Sports Science and Athletics Pavilion on Wednesday, August 24 to celebrate the start of the academic year with Convocation. This is the first time in two years this event has been held in-person, and the energy matched the occasion.
New and returning students streamed in from the university quad for the ceremony, waiving to faculty and staff and shouting joyous whoops.
Chaplain Zandra Wagoner delivered an invocation on themes of love and hope for a great new year. Provost Kerop Janoyan acknowledged the importance of community, traditions, university leaders, and the university's mission and values.
Two faculty recipients of the Excellence in Teaching Award also addressed students.
"It is your privilege and responsibility to immerse yourself within your community," said Assistant Professor of Law Michele Assael-Shafia.
Associate Professor and Chair of Mathematics Gail Tang told students they should "take risks and be helpful" and "build bridges."
President Devorah Lieberman took the stage afterward and shared a message she learned from her daughter. "Growth begins when comfort ends," Lieberman said.
The new academic year will continue with an assortment of events, including homecoming and family weekend from October 14 through 16. Classic events are returning, including the 5K Fun Run, street fair, student float parade, and football game.
Gallery of Images
---