Professor Astrid Keel Receives 2023 Excellence in Teaching Award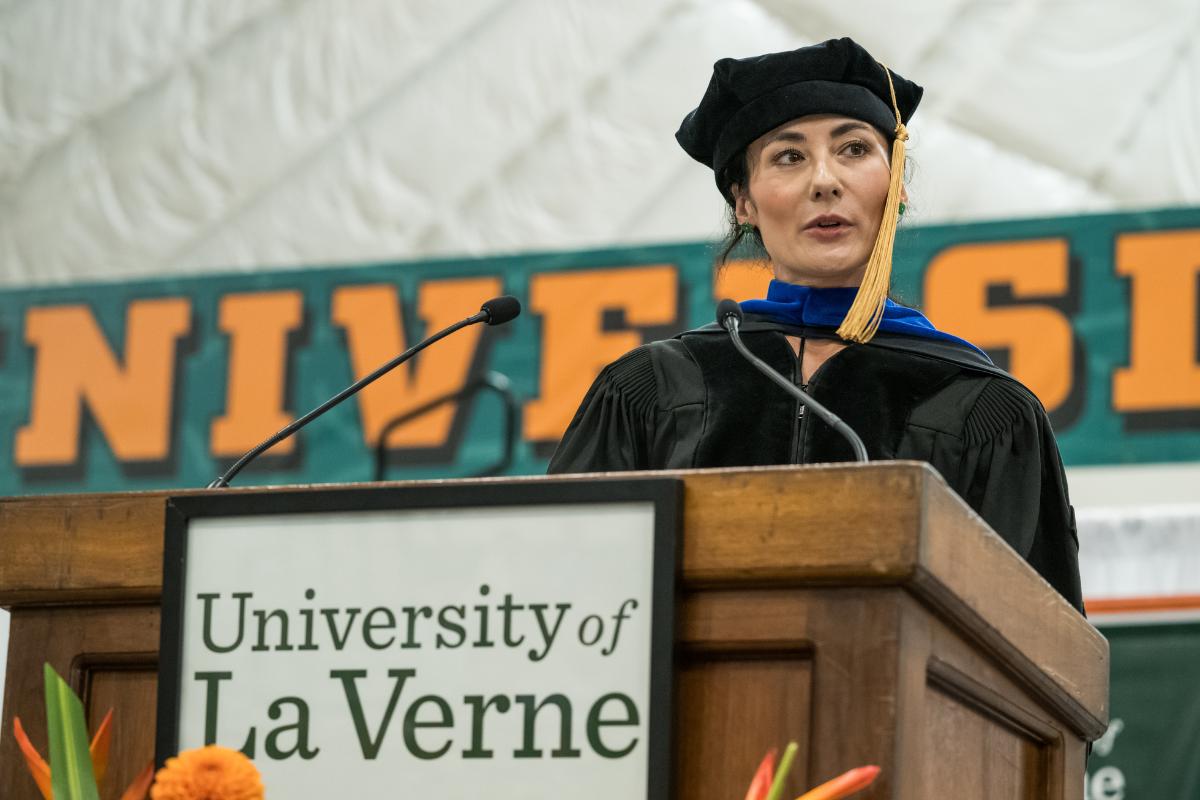 Professor of Marketing and Director of MBA programs Astrid Keel is the recipient of this year's prestigious University of La Verne Excellence in Teaching Award.
Annually, faculty members who have exhibited exceptional effectiveness and creativity in their work are recognized with the award. She was nominated from her fellow professor of marketing colleague Jeanny Liu for providing innovative classroom techniques towards her marketing research class, which has traditionally been technical. Keel brings the fun for her students and her team for all marketing subjects.
Keel shared, "I hold a sense of delight that I'm trusted by those closest to me, it is important to me. This provides me extra motivation and a boost to keep up the high level of teaching that is expected of me."
She is a member of the Society of Marketing Advances and her research specializes in celebrity endorsements, chief marketing officer efficacy, and the marketing-finance interface. Her research has been accepted in Psychology & Marketing, Journal of Services Marketing, Marketing Management Journal, among many others.  She is on the editorial review boards of Psychology & Marketing and Marketing Education Review.  She has extensive training and vast experience with teaching multiple delivery methods.
Keel has been with the university for more than nine years and has served as the director for the MBA program for almost two years. Her favorite course to teach is marketing and research. She loves understanding consumers, business environments, and helping marketers make informed decisions.
---