University of La Verne #1 Private University in CA for Social Mobility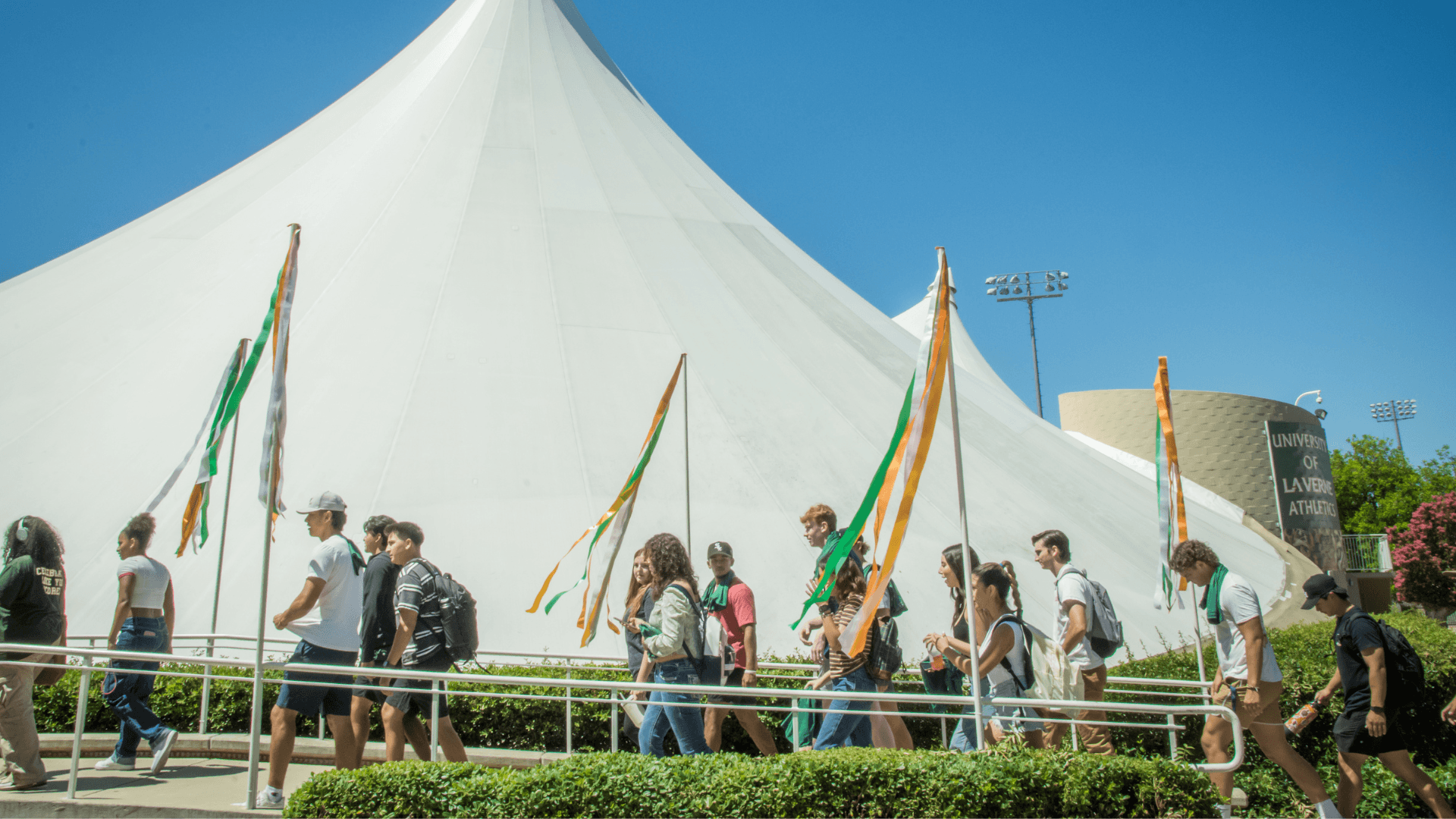 The University of La Verne is the top private university in California for social mobility and for the second consecutive year, sixth among all universities in the state, according to the prestigious U.S. News & World Report's 2024 National University rankings released today.
Social mobility reflects the improvement of socioeconomic status based on the enrollment and graduation of disadvantaged students. With embedded core values such as ethical reasoning, diversity, and inclusivity, the University of La Verne prides itself in being able to ensure access to quality education and support for successful professional and social journeys.
The university has maintained its top 10 ranking for five years, establishing a lasting legacy of excellence.
"The University of La Verne's consistent standing in these national rankings is indicative of the university's deep commitment to the betterment of all of our students, especially those who are underrepresented and underserved," President Pardis Mahdavi said. "As a nationally recognized Minority- and Hispanic-Serving Institution, we make sure all our students have access to supportive educational opportunities from the moment they arrive on campus, so when they graduate, they are able to give back to their communities as they once did for them."
Top performers on the U.S. News and World Report social mobility ranking were measured by the extent schools graduated economically disadvantaged students who received federal Pell Grants, which means their total family incomes are usually less than $50,000 per year. In the National Universities rankings only, this total also includes first generation student graduation rate data.
In the Best Value Schools category, the university placed 9th among the best in California. In the National Universities category, it ranked 11th among all private national universities in California and 24th among National Universities in California.
New this year, U.S. News & World Report published its ranking of medium to large undergraduate psychology programs. The University of La Verne was ranked 8th out of private universities in California. The rankings are based on the judgments of department chairs and senior faculty members at psychology departments at institutions around the country who participated in a peer assessment survey.
"I am thrilled to see the national recognition of our university's highly successful program," expressed Kathy Duncan, interim dean of the Cástulo de la Rocha College of Health and Community Well-Being. "Our undergraduate program is one of the largest, and we are proud to see many students continue on to graduate school or secure local jobs through internships. The fact that this rating is based on scores from our peer institutions' administrators is a testament to our growing reputation."
In addition to the U.S. News & World Report rankings, the University of La Verne ranked 33rd in the nation and fifth top California and private university in The Wall Street Journal's 2024 Best Colleges in the U.S. rankings.
The university was also in Washington Monthly's 2023 rankings, which featured the school in its Best Bang for the Buck Colleges in the West and National University categories, and The Princeton Review in their 2024 Best Regional Colleges feature under Best West.
About the University of La Verne:
The University of La Verne is a nonprofit comprehensive institution offering a wide range of liberal arts and professional programs incorporating the same core values it was founded on in 1891 – lifelong learning, ethical reasoning, civic and community engagement, and diversity and inclusivity. With more than 70 percent of students from underrepresented groups, the federally designated Minority- and Hispanic-serving institution is among the most diverse small private universities in the nation. The Southern California-based university has five colleges and offers classes at the historic La Verne campus, through regional campuses, and online. The University of La Verne is nationally recognized and consistently holds rankings on the U.S. News & World Report National University, Best Value Schools, Top Performers on Social Mobility, and Best Online Programs list. Learn more about the university at laverne.edu.
---